There was a time when  businesses only needed to design a sharp-looking website and invest in some ads to be successful online. Now with the ever-changing digital context and a plethora of websites clamoring for consumer attention, the stakes are higher than ever before.
This is where personalization comes in. As you well know, personalization goes way beyond remembering a user's name or presenting a handful of product recommendations based on a client's purchase history. True personalization is all about collecting and using data from your users to create exceptional experiences and market the right product to the right user at the right time. This way, you'll be making shopping with your brand, website and/or app easier, more delightful and more rewarding! Sounds pretty straightforward, huh?
That being said, dive in and discover the five fundamental things you should know about personalization, starting with the question many are wondering:
1. What's the big deal about personalization?
Remember when companies used to market products and services to consumers as if they were all the same person?
Let's take a look at this mindset: Every person that you sell to is unique. Even if your customer base is made up of very different profiles, you wouldn't really deliver the same sales pitch to each one, right? You'd know that each one is a different person with different wants and needs — so it makes sense to tailor your marketing messages to each visitor!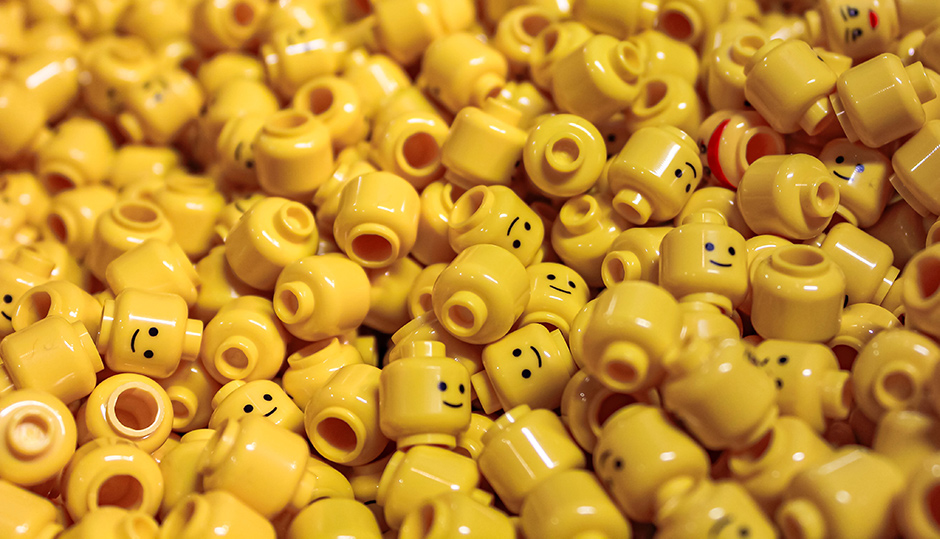 Take into account that this was already important a few decades ago, when a consumer's shopping habits rarely went beyond visiting the two supermarkets in their area. Now let's fast-forward to the current day, where every user has an entire world of products at their fingertips every time they go online. And while adapting to change is one thing, understanding which messages work best, what you should tailor to your users and when to do this is what experimentation and personalization are for.
Personalization has long-since stopped being a little extra something your brand could throw in to make your user experience shine — today's online shoppers not only want, but expect, personalization! According to Janrain, 74% of consumers get frustrated when brands show them content that isn't relevant for them, and almost half claim they'll spend more with brands that market to them in a personalized way.
When done right, personalization is an excellent way to make users feel seen, heard and cared for, which translates into a boost in loyalty and conversion rates! According to a report by Accenture, 91% of consumers are more likely to buy from companies that remember them and provide relevant offers, and 83% are willing to share their data in exchange for personalized experiences.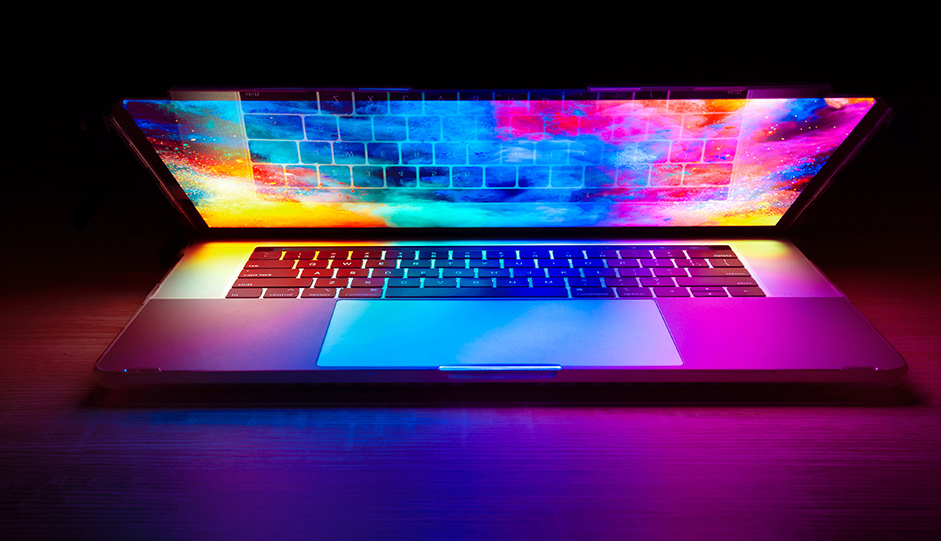 2. Balance personalization with data privacy
While users expect increasingly detailed personalized experiences, they're also growing more concerned with how companies are using their data: according to SAS, 73% of consumers say their concerns over data privacy are growing!
When we add the fact that, over the past few years, new data privacy practices and regulations have been introduced in the U.S., Europe, and other countries, how can companies possibly respect their customers' desire for personalized experiences and respect their wish for data privacy? The answer is simple: You must prioritize responsible data collection practices.
3. Build a successful personalization strategy
When you start to develop a personalization strategy, you'll want to map out the essential components of your plan: an understanding of data and your company's data collection and processing capabilities; knowing who your clients are and their buyer journey; and defined goals that reflect your business objectives. Let's dive in and see these more closely:
Step 1: Assess your current data capabilities
After covering the different types of data, let's move on to understanding and evaluating your company's current data capabilities.
First, you'll need to assess your current digital traffic levels: how many people are visiting your site or app? Your current traffic level is a key factor in determining how sophisticated you can get with your personalization efforts. If your traffic levels are high, you'll want to consider obtaining customer data from additional solutions and you could use that data to power more complex personalization.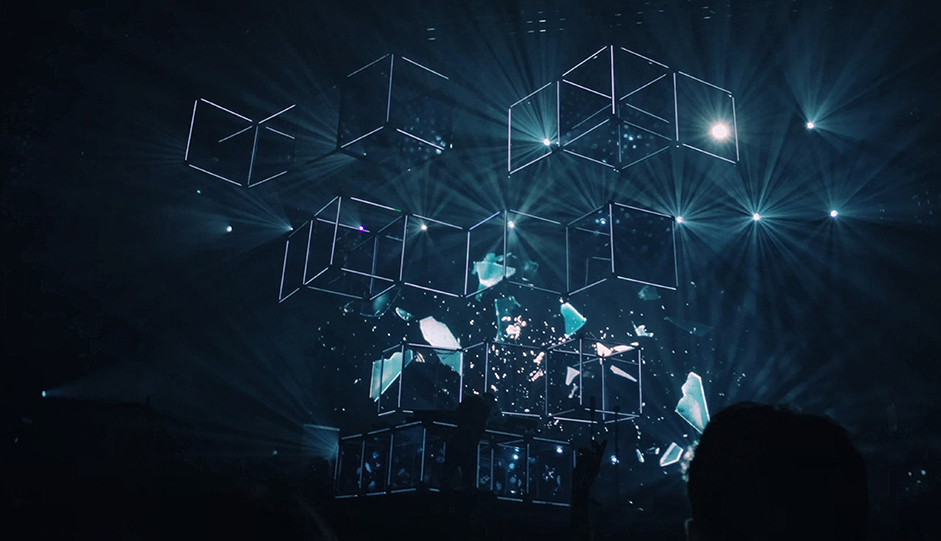 Next, you'll want to evaluate your data infrastructure: can you connect the data dots? Your customer data might be spread out across many different platforms (digital analytics, experimentation, CRM, customer success…); this is where a customer data platform (CDP) can definitely help you level up.
A CDP allows companies to connect known data across systems (such as your CRM and contact center), stitching together data sources; it also allows companies to enrich known data with unknown data (like website cookies, mobile ad IDs, intent data, etc.). Basically, a CDP works to help you bring all the pieces together to form a complete picture of your customers — and then activate it, delivering more relevant digital experiences.
Step 2: Identify high-value segments and mapping their buyer journeys
And now, for the fun part! How will you identify your most valuable customer segments using the data you have?
As you well know, buyer segments are fictional representations of distinctive groups of customers. Imagine them as data-based portraits we create using customer demographics, behavior patterns, motivations, and goals. With them, you'll be able to refine your personalization efforts so you're targeting your customers with the most potential!
Once you've identified your most important customer segments, you can begin mapping the journeys they take when they interact with you. Remember that a customer journey is the complete series of experiences and interactions that a customer has with your brand during their lifecycle.

This is useful because, when you pinpoint where your customers are in their journey with you, you'll be able to create personalized experiences at every single stage across their digital journey, thus ensuring customer retention.
4. Bring an experimentation mindset to personalization
Experimentation and personalization are inextricably related, and every personalization system worth its salt requires testing.
When you implement personalization on your website or app, you'll naturally assume that it will achieve the desired effect: providing a better, more optimized experience for your customers. And while that may be true, do you know if the personalized message you chose is the best possible one? With the help of personalization, you'll be able to run continuous checks to ensure your strategy is always moving in the right direction and that you're getting the most out of the resources you're dedicating to your efforts.
When we talk about adopting an experimental approach to personalization, we're referring to testing everything! Perhaps you have two different ideas for a personalized message… or you may be torn between two distinct, personalized user paths and can't seem to decide which would work the best for a particular segment! Oh, what to do? The answer is right in front of you: test both!
Whether you're adding a new creative, activating a feature for a specific segment or rolling out a new web layout, you'll knock it out of the park each time when you build an experimentation component into your strategy. This experimentation-centric methodology should be incorporated into both of your client-side and server-side approaches. Speaking of which…
5. Client-side vs server-side: What's the difference?
While designing the right strategy is key to laying the foundation of an effective personalization program, there is still more to do before you rest on your laurels! After all, activation is an equally important piece of the puzzle.
Let's take a brief step back to compare client-side and server-side approaches. Here's a quick recap of the differences between client-side and server-side technologies:
Client-side: These solutions present a more all-in-one approach to audience segmentation and implementation. They usually don't require programming skills since they generate the experiment code themselves and don't modify your site's code. Instead, they commonly offer a visual editor which lets you comfortably alter your website's look and feel. This makes client-side experience optimization solutions particularly popular with marketing teams who use them for conversion rate optimization.
Server-side: These tools, on the other hand, require technical expertise and coding skills as you need to incorporate experiments into your code and deploy it. The upside is that they offer teams more control over the segments and greater flexibility with data integration. They're also incredibly valuable when you want to conduct experiments that shouldn't be influenced by browser quirks or user devices.
As with most things in life, there is no one right answer to which your company should choose. After all, each approach comes with its respective benefits and drawbacks! You can read more about the perks and downsides of each one here.
Tying it all together
As you have discovered, there are a lot of moving parts to personalization! From gathering data and obtaining users' consent, to implementing strategies using client-side or server-side tools (or a combination of both), it seems like a lot to take in.
The main idea here is that personalization can be approached in many different ways. The key to determining which strategy you will implement will depend on how much data you have and how well you can exploit it with the technology and resources you currently have access to.
Ultimately, as long as you incorporate testing and experimentation into your approach, you'll have a fail-safe in place to guide your personalization roadmap. The benefits a well-designed personalization strategy can offer can translate into a remarkable user experience — as well a remarkable ROI across multiple teams!
—
Suffice to say, customers demand personalization. The problem is managing such overwhelming amounts of data and implementing new strategies based on data! We cover this and more in our e-book  "The Ultimate Personalization Guide", where you can learn about creating effective personalized experiences and tailoring your website and app to each individual user.