You spoke, we listened. The AB Tasty product team is thrilled to announce our fall updates and enhancements. We've made it even quicker and more intuitive to build and ship exceptional optimized experiences with AB Tasty.
We've summed up the highlights in this article, but you can also access the full release notes below. Better yet, why not grab a live walk-through and see for yourself!
AB Tasty Client-Side
Personalization (General Availability)
Not only have we improved the UX of our personalization and experimentation dashboards, we've added a section for quick access to global uplift data and more trigger and segmentation criteria ('tablet visitors,' 'desktop visitors,' 'mobile visitors,' and 'visitors based on geolocation'), also available as templates in our growing library, of course!
Open AB Tasty (General Availability)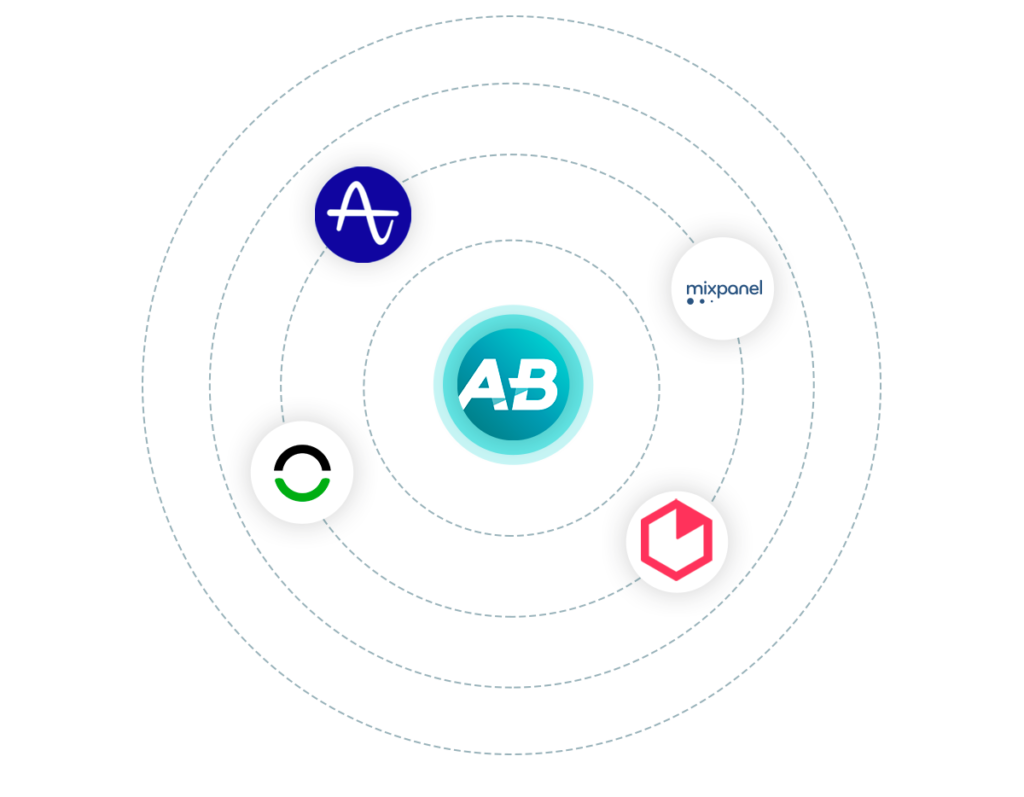 We've developed turnkey integrations with our friends over at Heap, Amplitude and Mixpanel. This means AB Tasty clients can push campaign and variation names and IDs into these platforms faster than ever. Bonus! Our existing integration with Advalo now includes expiration timestamps, so you have even more control over when personalization campaigns are displayed.
And what about for any other third party vendor under the sun? Not to worry! With our new Custom Integration Connector, a simple copy/paste of a code snippet from your third party vendor is all it takes to get every last drop of value from your tech stack and pass campaign and variation data from the Open AB Tasty platform to wherever you'd like.
Flagship by AB Tasty
Knowledge Enrichment (General Availability)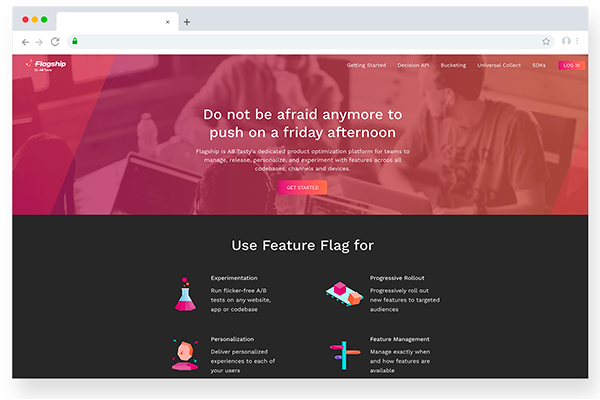 It's bigger, better and more robust than ever! Our new developer portal has everything your R&D teams need to get started and go the distance with Flagship: the latest SDKs, documentation, how-tos…
We've also improved our Flagship reporting, with Average Value now an available sub-KPI, and with reporting filters that now allow you to drill down into context keys, values and additional information each time a visitor completes a transaction.
SDKs Galore (Early Adopter)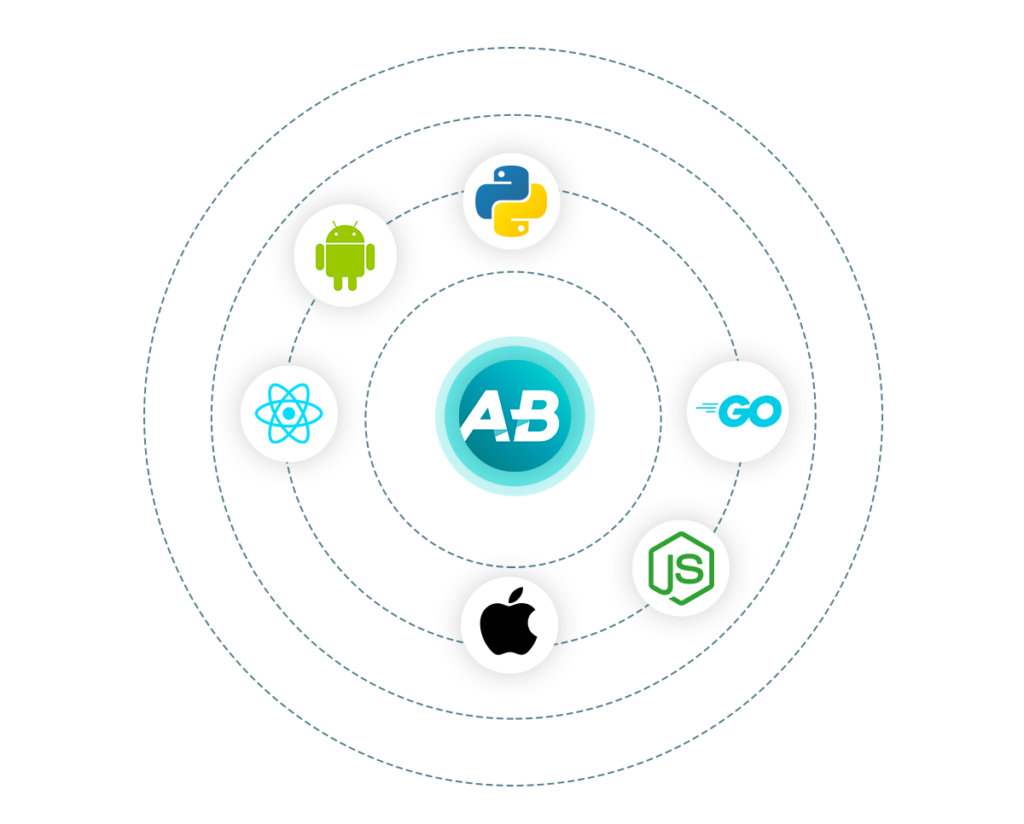 We've released our GO SDK!  Save time and integrate your applications in the GO programming language with Flagship, without needing to manually configure the Decision API.
Not only that, you can sleep soundly knowing your synchronous API calls are configured to timeout, increasing performance and security (for Python, iOS, and Android SDKs).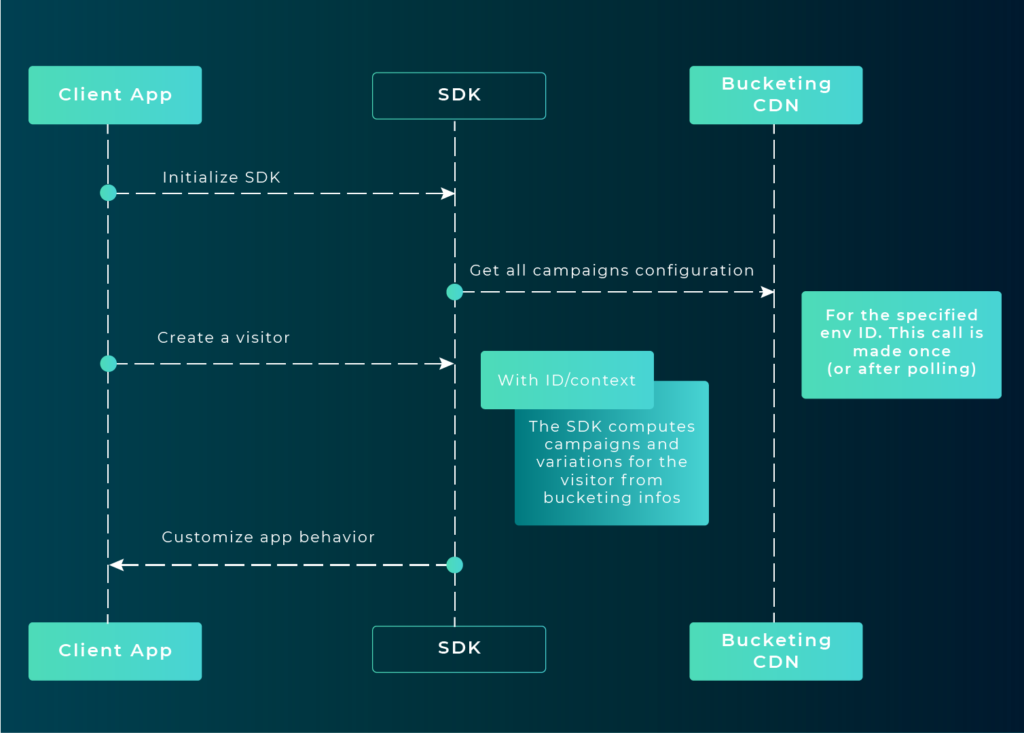 Finally, no matter where your end users are, you can be sure to deliver their digital experiences at lightning speed – and with less cost – thanks to bucketing. Available for all of our seven SDKs, and using MurmurHash and a serverless infrastructure with AWS.
And, we have a bonus for you! We now offer full JSON modifications. Go beyond simple string/boolean/number value modifications to full JSON modification support (array and object supported).
Enhanced Tracking (Early Adopter)
We've got a brand new Flagship dashboard that will help your R&D team keep organized! Never let old or broken flags clog your code again. With our new Flag Tracking dashboard, you can easily monitor and edit all your flags that are live, paused, or in draft mode.
Itching to try out these new updates for yourself? Grab a custom walk-through here or check out the full release notes with all the details!