Part 2
Think of user experience (UX) like this: it is as important as your actual product, website or application. Let me say that again (because yes, it is that important!) Your UX is just as, if not more, important than your website, product or app itself.
Why you ask? Well, having a clear UX will determine if your site (or product or app) functions well. If users struggle to navigate their way through your interface and fail to easily do what you want them to do, your UX is bad.
More and more companies are starting to realize that, in order to stay in the rat race, they must invest time and money into UX. That's because, despite the fact that the public is increasingly technically literate and uses websites and apps on a daily basis, they (your users) still need to be guided through your website or product. You need to invest in order to assure that your users are getting ideal "user experience" that you' would like them to have.
What is user experience?
Donald Norman first coined and popularized the term 'User Experience' in the early 90s. Although most frequently used in the digital context, the term UX actually refers to all of our experiences or interactions with a device (digital or not!) For a more in-depth definition of the term, check out our previous article on this topic.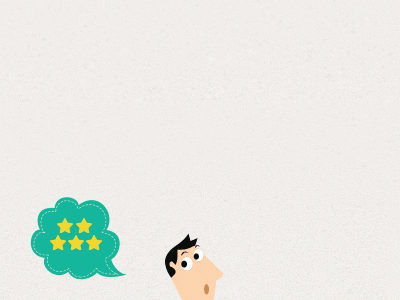 So, what are our tips to improve your UX and optimize your conversions?
Here's an example of a website with a poor UX. Seriously, check this out. It probably has one of the most confusing and complicated user experiences we've ever seen.
When there's too much going on on the site and users have too many options to choose from and don't know where to click, they often get lost, frustrated, and rarely convert. Let's call it the paradox of choice. When it comes to creating a good UX, there is one clear takeaway: less is more.
Data Insights: understand your users better
To improve your UX, focus on one specific problem you are trying to solve, not on your entire site. It is important to concentrate your efforts on the precise user issue you are trying to address.
To do this, start with a thorough diagnosis of your website to identify the conversion obstacles that exist. For example, while repairing some "leaks" in the purchase funnel and trying to determine the probable causes via quantitative and qualitative data collected by your web analytics tool, you can identify which web pages are the most likely to pose problems. You clearly need to better understand your users' behavior. From there, you will know where to focus your efforts and can tackle your conversion rate optimization.
User feedback: consider their opinions
If you want to make your users' lives easier, it is important you get to know them as well as possible. A deeper understanding of your users will enable you to create more fluid journeys and continuously increase your site's traffic and conversions.
One way of optimizing the UX on your site is by putting yourself in your visitors' shoes. You can decide what works and what doesn't, identify possible friction points, and create a report of the positive and negative elements of the site.
You could even take it one step further and ask your actual users for their opinions. Client feedback is the best way to really know what your clients want, what they are looking for, and what elements of your website, app, or product they like or don't like.  By getting continuous feedback from your users through surveys, questionnaires, etc, you can ensure that you are constantly improving your user experience.
A/B test and personalize your improvement hypothesis to avoid UX traps
A/B testing on a website consists of creating a variation page (or image, call to action, piece of copy, etc) and showing it to only one segment of your traffic. You can then compare the results of how your users behave on the variation page compared to the original version.
Personalization works by sending a particular message, image or call to action to your visitor that is "personal" to them. This could mean mentioning the city they're located in, including a message specifically relevant to their gender, age or other key demographic indicators, or changing the messaging based on the time of day, season, etc.
Another example of personalization is changing content depending on whether your user is a first time or returning visitor. You might show more informative content to a new visitor while showing retention or loyalty messaging to a returning visitor.
While focusing on A/B tests and personalization, however, it's important to avoid "UX traps" that will cause you to spend time on elements that have little value. Rationalize your user journeys by putting the invaluable and reassuring elements in the purchasing process such as delivery service, client testimonials, press opinions, post-sale services, direct contact information, secure payment, etc.
The aim is to find the best compromise by emphasizing the most impactful elements (also known as "reassuring elements") and creating an understandable, clear and fluid design.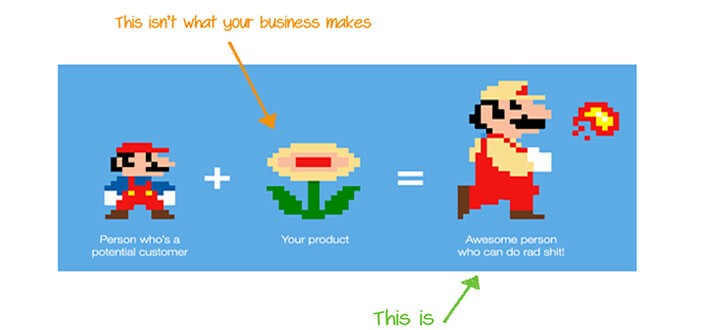 Nurture your performance techniques
To be complete, a conversion optimization program must also pay attention to performance. It should try to reduce the loading time of different pages on the site. Irrespective of the type of optimizations done on your page, they risk being ineffective if the page itself takes too long to load. A long loading time can not only add to a visitor's frustration but also chip away at your user's trust in your site, thus stifling conversions.
Conclusion
User experience plays a crucial role in a site's conversion rates. A site that converts well is a site that offers a high-quality user experience. There are a number of ways to offer a good user experience. Among them are the points mentioned above: design, assurance, rapid loading time, an understanding of client needs, etc. Investing time and money in optimizing your user experience can produce considerable results.