Noel Liotta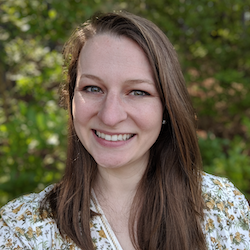 Business Development Manager at ROI Revolution
When you assemble a winning sports team, you pick athletes with different talents to round out each position on the field – offense, defense, goalkeepers, etc. Each person has a role to play, and if they play it well and do it together, you wind up with a team that can win championships.  When you assemble the team that drives the A/B testing strategy for your business, you also need a diverse skill set from your individual team members to ensure coverage on all the moving parts of your conversion strategy. 
1) Testing Platform Expertise
Your experimentation strategy is paramount, but without a way to execute it, it's hard to make progress. That's where solutions like AB Tasty come into play. While tools like AB Tasty can be very user-friendly, nothing is as convenient as having a testing platform expert on your team that knows the ins and outs of the platform. This person can help you avoid botched test launches, bad targeting, or improper tracking with their platform knowledge. Additionally, having a firm grasp of what unique or additional features are available in your testing platform can influence test ideation and speed up the test creation timeline.
2) Website Analytics Know-How
Your data analyst should start with the lay of the land. What parts of the site are causing friction or not optimized to their fullest potential? By leveraging user website behavior data to understand which areas of the site to focus on, your analyst can then determine what changes are likely to have an impact and prioritize tests around those parts of the site. If robust event tracking and goal funnels are not already in place, they can whip things into shape for you to get the best data possible for driving your testing strategy.
There is also the post-test analysis phase, where your data analyst may segment data from your test, scouring for additional insights about a certain portion of your users. This can often uncover hidden wins for an otherwise inconclusive test.
3) User Experience (UX) Analysis & Design
Your UX specialist should have a skill set rooted in understanding how users interact with their virtual world. Their user-centric approach to design and analysis seeks to align your website's experience with a potential customer's needs, but also addressing the often irrational aspects of the human decision-making process. This individual will dig into your website from an experiential perspective to help mold your testing strategy.
4) Graphic Design Chops
The graphic designer will work closely with your UX specialist and your developer to bring the tests to life in a way that feels natural for your brand. In some cases, your UX specialist may also have the graphic design skills to fill this role.
5) Web Development
While a testing platform like AB Tasty can take you through a significant part of the testing process, many teams also benefit from creating truly bespoke tests that can only be deployed by a web developer. That developer is also critical in ensuring that the winning tests are implemented on the website to create that lasting conversion lift. 
6) Don't Forget the Marketers!
Good CRO programs optimize the website; great CRO programs leverage marketers to sync traffic generation initiatives with your testing strategies. For example, ROI often works with our clients to better convert paid search traffic. Sometimes this takes the form of intercepting and utilizing the unique search term that a visitor used to find the site, then custom tailoring the landing page experience based on those specific terms. This establishes continuity in the shopping experience in that crucial moment between the pre-site and on-site transition. If you have a granular traffic strategy in place, tying that with your CRO strategy will ensure that testing aligns with the target demographic you're trying to reach. 
7) Project Management
Finally, with so many moving parts and hands on the strategy, you need a project manager to keep track and ensure that everyone moves together toward the same goal. While it would be great to do everything all at once, your project manager can help prioritize tests and implementations to have a consistent and cohesive strategy that steadily improves conversion rates for each site visitor. 
Get the Right Skills Mix
With so many demands for different talents and specialties, it's no wonder that many brands decide to leverage an agency for conversion optimization services. A strong digital agency provides unparalleled benefits for your business, freeing you to focus on matters you are equipped to handle while offloading key work into reliable, skilled hands. You can also level up the velocity of your testing results by having experts who know how to wield the right tools with the right context at the right time. Few things can boost a CRO strategy more than choosing the right areas to test. Putting a team of experts on the job will ensure that not only are you driving the most revenue via incremental gains but that you're also getting the most from your CRO platform investment.
---
On April 21st at 2pm, join conversion experts from AB Tasty and ROI Revolution as they unravel the complexities of elevating your customer experience through conversion rate optimization. In this live webinar, you'll uncover:
Key personalization tactics to help you stay ahead of changing consumer behaviors.
How to structure your optimization strategy to fuel brand growth.
3 ways to improve the user experience on your website.
Optimizing your website for conversions takes time, effort, and the right strategic partners. Register today for this webinar to kickstart your optimization journey.
---