Personalizing each customer experience for every digital touchpoint is not a task for the faint of heart. If done successfully, however, businesses can reap the fruits of their labor — generating a seamless multi-channel customer journey, higher engagement and increased conversion rates. 
For the AB Tasty product team, it was not a question of "if," but rather "how" marketing and CRO teams can provide exceptionally smooth customer experiences.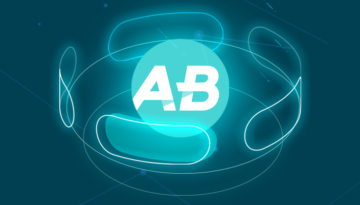 With this year's spring release, the focus turned to improving continuous experimentation across AB Tasty's client-side and server-side solutions. Particularly, the product team wanted to equip our clients the tools to leverage their testing from inside our platform to their website to a mobile app. Continuity was key. 
We have a slate of new features being released. Here are the two must-knows:
Optimization Cycle: Experiment. Personalize. Repeat.
You know the saying, but we would be remiss if we don't mention it just for old times' sake: Consumers are fast and fickle human beings. 
The increasing demands for ecommerce businesses to maintain a level of freshness in their brand touchpoints while also delivering relevant and targeted user experience sit at the confluence of continuous experimentation and personalization. 
The only way to satiate consumers is to experiment and personalize your way out of it.
This means having the reflex to experiment with your webpages, but also personalizing those pages to a specific segment of visitors. Sometimes, you might need to toggle between both. We call this the Optimization Cycle.
Our latest feature will enable you to seamlessly transition from experimenting, personalizing, monitoring and experimenting again. 
Experience Continuity: Building a consistent multi-channel CX
We live in a mobile-first world. 
Consumers in the third quarter last year spent more than 180 billion hours on apps — an increase of 25% year over year, according to mobile data company App Annie.
And that will only continue to trend up this year, presenting a bigger head-scratcher for marketing teams: How to ensure cross-device consistency during experimentation?
One answer to that question is alignment between marketing, product and engineering teams. Flagship, a feature management tool for product managers and developers, was designed for this purpose. After all, continuous experimentation is not only for marketing teams, but also crucial to the product development cycle. 
Where teams run into some trouble today is how to maintain a holistic customer experience, from desktop to smartphone or vice versa. Flagship's latest development Experience Continuity aims to mitigate the risk of unintentionally creating a disjointed product experience. You can rest assured that a visitor starting the journey on a desktop and finishing on a mobile device will have a consistent experience across channels.
Don't stop here. Take a look at the rest of our spring release.