+335%
Clicks to Facebook Page
+635%
Clicks to Twitter Page
30 Minute
Test Set Up Time
SuperShuttle is America's leading shared-ride shuttle service. From their start in 1983 to their openings in 50+ cities today, SuperShuttle continues to expand and provide passengers with affordable and convenient airport rides.
Challenge
Social networks play a key role in the travel and tourism industries. Idyllic Instagram photos inspire friends' holiday bookings, travel updates are increasingly sent in Facebook chats, and customer service requests often include a Twitter handle. A robust social network following can likewise create positive word-of-mouth and help B2C travel brands stay top of mind in a competitive industry.
In light of this, SuperShuttle wanted to test a new format for their website footer in order to increase engagement with their social network pages. They felt that their social icons didn't stand out enough in their then-current design, which in turn limited their social reach.
A/B Test Idea
The team decided to try a more eye-catching design that would focus on their main networks. They opted to remove the icons for their LinkedIn and mobile app pages, and create more focus on their main pages: Facebook, Twitter, Google Plus and Instagram.
To determine whether these design changes would actually increase clicks, the team used AB Tasty to launch a simple A/B test on all of their website pages. For ten days, half of their traffic would view the original design, and the other half, the new one. All clicks on these icons would be monitored in order to see which design worked best. In just 30 minutes, one of their web developers, Wes Couch, had the test up and running using AB Tasty's 'Edit HTML and Add CSS' feature.
Original: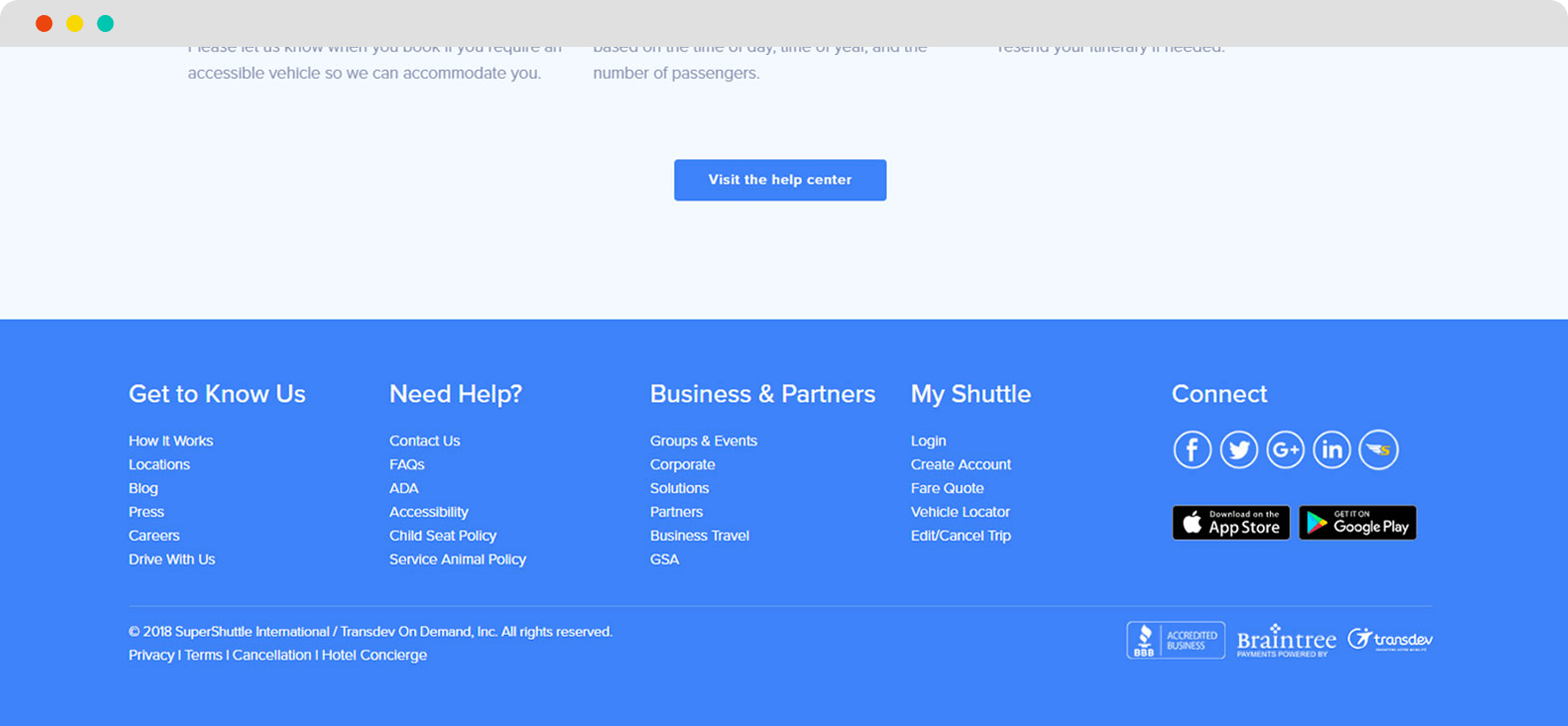 Variation: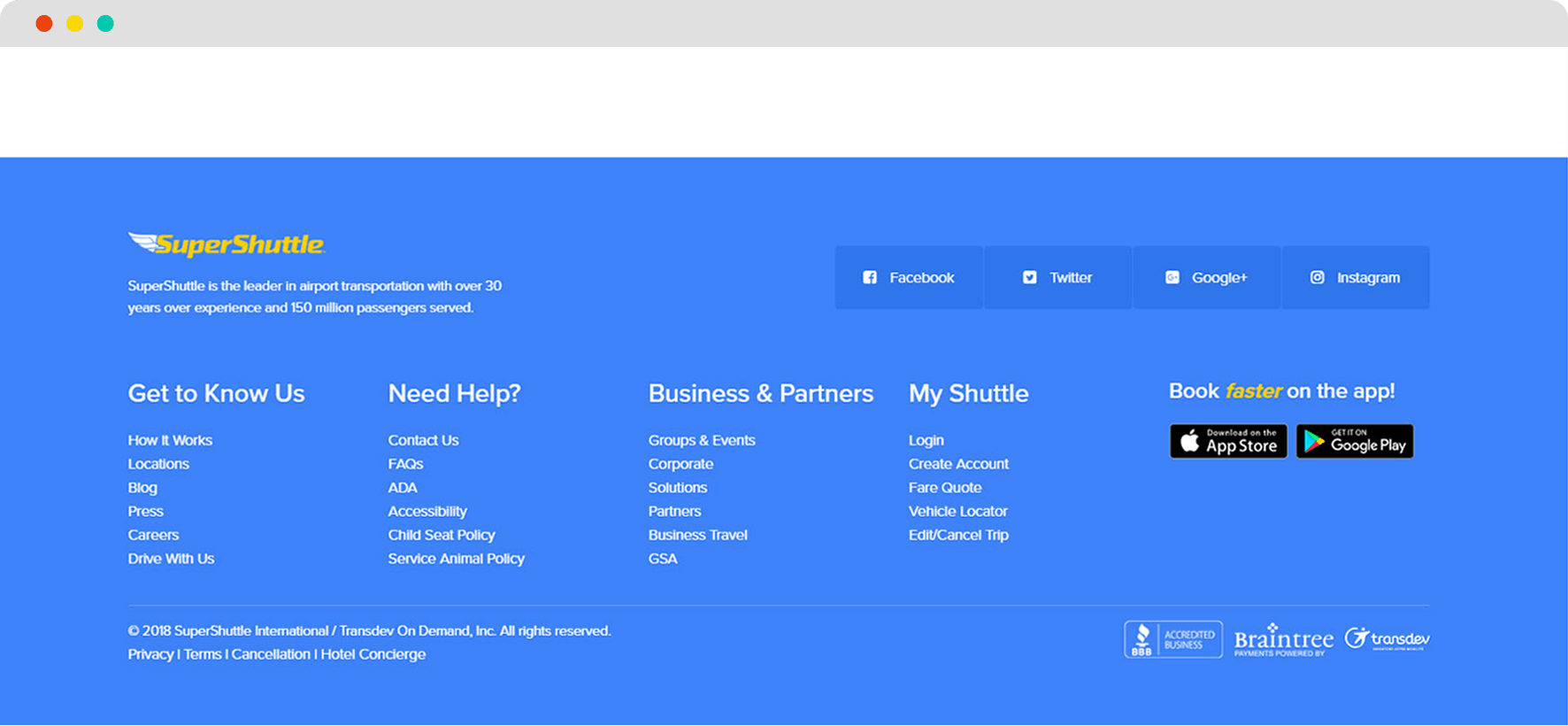 Results
The results were overwhelming. The new design generated significantly more traffic towards all of their social network pages: 1129% more clicks to Google Plus, 335% more clicks to their Facebook page, and 635% more to Twitter. In addition, the new icon for Instagram garnered an excellent 0.15% conversion rate.
With AB Tasty, the only limit to what you can test is your imagination. Their platform allows for simple style changes up to advanced modifications thanks to developer-friendly features, like the ability to add JavaScript, HTML and CSS.

The best thing about using AB Tasty is that we're able to provide a data-driven rationale for our website design choices. When fellow colleagues ask us why something is the way it is on our site, we can explain the reasoning behind the choice, including statistically significant data from our tests.

Almost all of our site updates are thanks to the tests we have run using AB Tasty. First, we narrow down the best design choice, then we work on colors, followed by sizing. We plan to use AB Tasty to further refine everything on our site to reach and even exceed our goal of increasing booking conversions by 17.5%.
- Wes Couch, PHP Web Developer at SuperShuttle