Revolutionizing

feature release management
Enable your product team to put users in the center of product strategy, while enabling engineering to deploy code faster. Centralizing all your feature deployments and experiments on one dashboard enables product and engineering teams to stay agile.
Innovate faster with less risk
How can product teams innovate and ship faster, while minimizing risk and maximizing outcomes?
Feature flags
with Flagship
Managing feature flags on complex and multiple environments can get tricky. With Flagship, organize your flags in any way and create any flag type: Boolean, true/false, number or string. Quickly see which segments are exposed to what flags, and their corresponding results. Scale at the pace of your ambition.
Progressive deployment and KPI triggered rollback
Set deployment intervals to automatically rollout your features over time, and monitor their reception with associated KPI's. Hit a snag? Deployment automatically rolls back when KPIs dip below a certain threshold. Minimize risk - and headaches - for your team.
Flagship, the feature management platform by AB Tasty, recognized as leader in The Forrester New Wave™
Feature Management And Experimentation, Q2 2021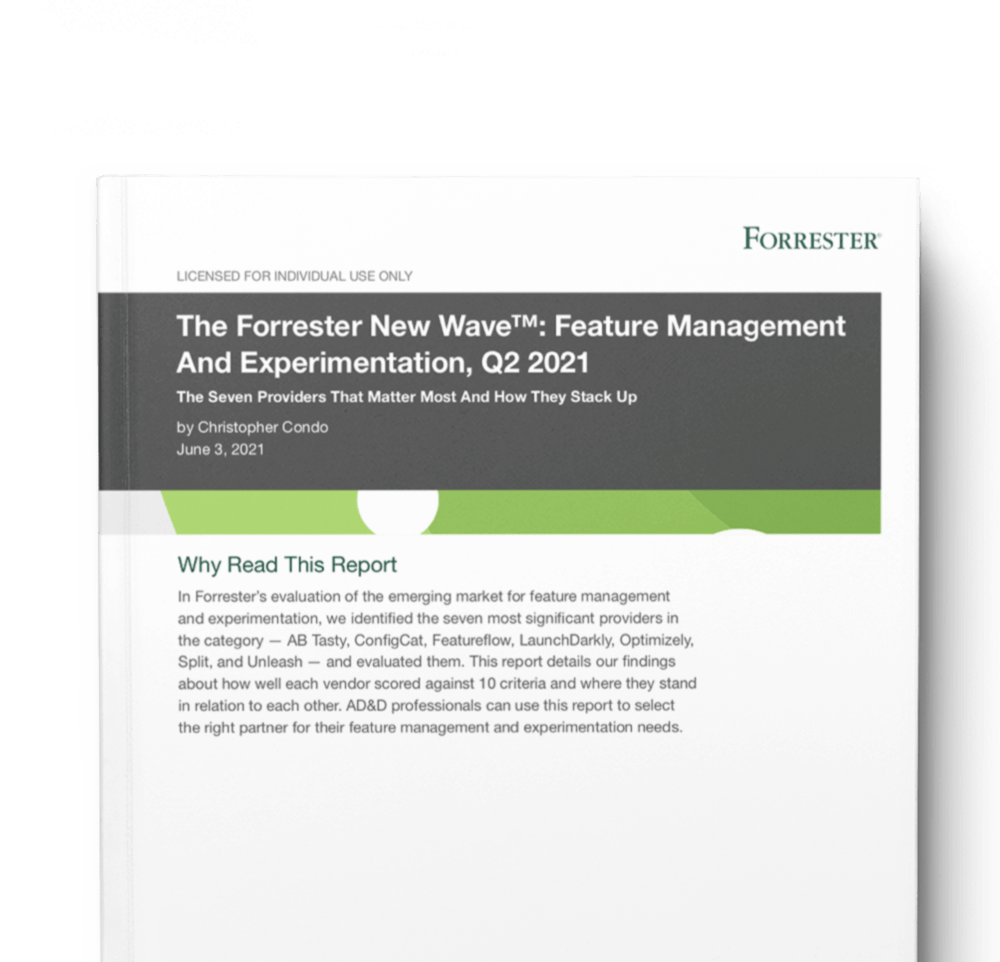 Server side experimentation & personalization
Target specific audiences using personas, create an unlimited number of scenarios using any combination of segment criteria, and rollout or personalize feature experiences.
Personas
Experimentation
Personalization
Dynamic allocation
Personas
Personas
Select from any criteria (persona keys) to identify user segments. For iOs and Android SDKs, automatically import pre-determined key values, simplifying segmentation.
Experimentation
Personalization
Dynamic allocation
Performance reports & KPI tracking
Keep track of your feature management strategy by setting KPIs on all your tests and deployments on Flagship. Track adoption, results of A/B tests and personalizations across across audience segments. Monitor deployment success metrics and empower your devops teams with data insights and control on deployment strategy.
Optimize experiences on every device
Consumers don't live in silos. Optimize across all devices, from desktop to mobile app to connected devices.
Hand-picked resources just for you​