March 20, 2018 – 
AB Tasty, a leading European personalization and testing platform for web and mobile, is awarded the French Tech Pass for the fourth year running. This remarkable achievement solidifies AB Tasty's position as a heavy-hitter in the tech world, both on a national and international scale.
This year, 46 fast-growing companies to date have been awarded the French Tech Pass. The title acknowledges their exceptional performance in their respective markets, as well as their continual and remarkable development. Selected by the 13 'French Tech cities', as well as 14 French Tech supporters – in Paris and all over France –  the beneficiaries of the French Tech Pass are recognized either for their revenue growth or their fundraising.
For 2017-2018, AB Tasty was selected based on their revenue: the company realized between 80% and 100% growth in revenue year over year.
The  public partners of the French Tech Pass program (La French Tech, Bpifrance, Business France, DGE, Inpi) had this to say: "Renewed for the 4th time, AB Tasty affirms its exceptional growth, bearing the colors of 'French Tech' as an ambassador of the program in France and abroad. A huge congratulations to the entire team!"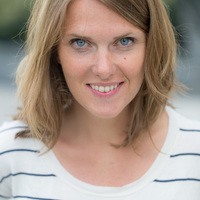 Alix de Sagazan, co-founder of AB Tasty: "We're very proud of this new record. Benefitting from the 'French Tech Pass' gives us special access to Bpifrance as well as the Coface and Business France, who are helping us develop abroad, especially in New York where we established offices in 2017. This title also allows us to receive enriching training on a vast number of subjects, such as governance, international development, innovation…this is truly valuable for us."