Press Release
March 22nd  2017
AB Tasty comes in at 4th place in the Great Place to Work ranking 2017
AB Tasty, a testing and personalization SAS provider, ranked 4th in the renowned Great Place to Work national ranking. Entering for the first time this year, AB Tasty joins Meritis, NOT TOO and Zenika in the category of small businesses of 500 employees or less, as winners of one of the best places to work.

AB Tasty : a benevolent and friendly startup 
With a relaxed and friendly atmosphere and an office situated in the heart of Paris, the start-up employs an innovative work philosophy that encourages flexibility and open communication across teams. Every day at AB Tasty starts with a "Big Up" or "Stand Up," where members of all teams gather and share information from their department. Communication and collaboration like this are encouraged at all levels.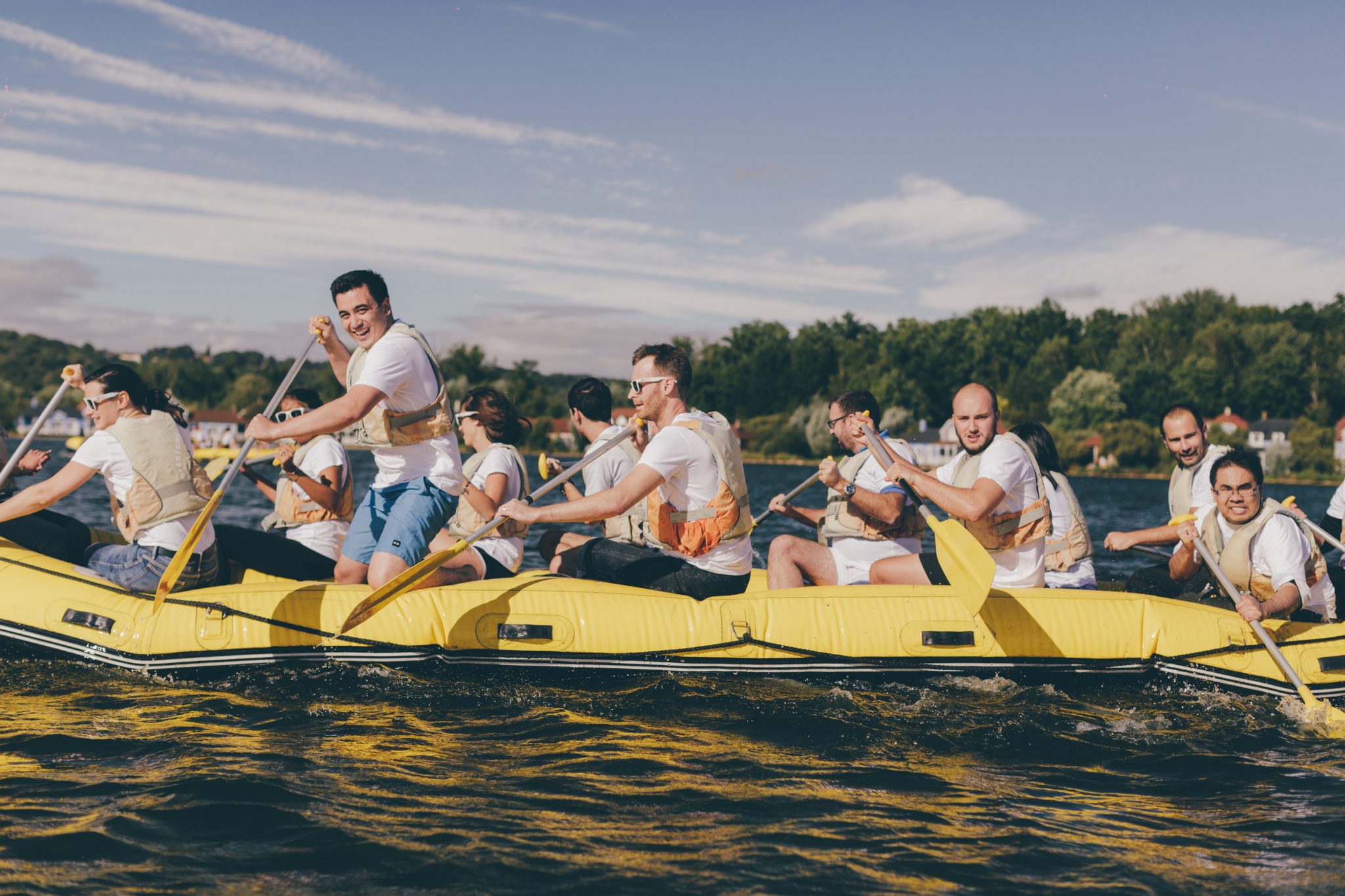 AB Tasty believes that recruiting and retaining the best talent will deliver the best results for their clients, so the management and human resource team puts a lot of emphasis on creating initiatives that promote wellbeing amongst employees. They host monthly drinks, team building activities and  seminars for their diverse team of 110 employees from 24 countries around the world. AB Tasty has 9 offices in 6 countries worldwide, including Paris, Nantes, Lyon, London, New York, Cologne, Berlin, Madrid and Sydney, and each employee is encouraged to visit an international office of their choice once each year.
"We are very honored to be awarded this ranking," says Alix de Sagazan, co-founder of AB Tasty. "We find the award particularly rewarding as we've always deemed company culture incredibly important. From the beginning, my co-founder Remi Aubert and I have stressed the importance of having well-rounded teams. We are committed to the idea of wellbeing and personal development at work, and enable employees to grow in an evolving environment and an ever-growing team."
Founded in 2011 by Alix de Sagazan and Rémi Aubert, this dynamic start-up has the fastest growth in all of "Silicon Sentier" (France's version of Silicon Valley.) In just a few years, AB Tasty has risen as leader in the conversion optimization market, gaining the trust of more than 2,500 clients and 450 enterprise clients thanks to its high-quality service and unparalleled professionalism. Additionally, the company was recently selected as one of the most innovative start-ups in the ecosystem by La French Tech. This rapidly growing company, who doubled in size in the last year alone, is always on the lookout for new profiles – both junior and senior level – across all departments.
Despite its success, AB Tasty maintains a positive and relaxed atmosphere and continues to shine.

Come work with us! Check out our Careers page to see new openings, or visit our About page to learn more about A/B Tasty and what we do.