At AB Tasty, values are not just words on the wall. We promote them and do our best to keep them alive through the employee journey. If you're wondering what life is like at AB Tasty, first you need to understand our values, which shapes our culture and employee experience:  
A feeling of belonging that the members of a group have towards one another. There is no such thing as "that's not my job". If someone needs help, anyone is delighted to help. To promote team spirit within the company, we have a dedicated budget to team events to help everyone get to know each other better (annual seminar, after work drinks/parties, team building events, etc.).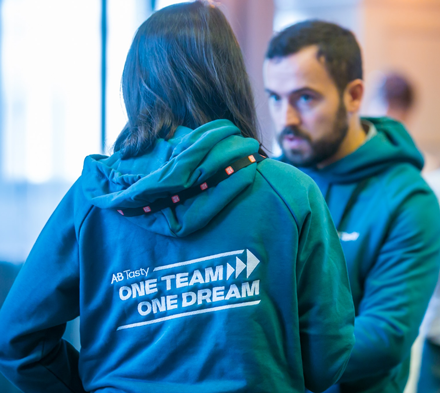 The capacity of a company to react to market evolutions and anticipate big changes. Not only to react to market evolutions, but also in our daily job. For example, one of the main strengths our client team has is a really short response time, and each employee (no matter which department) should do the same. We never leave an email unanswered. As innovation is part of our DNA, we even created an "Innovation Team"! Our people are encouraged to find innovative solutions, even if it seems like a small idea.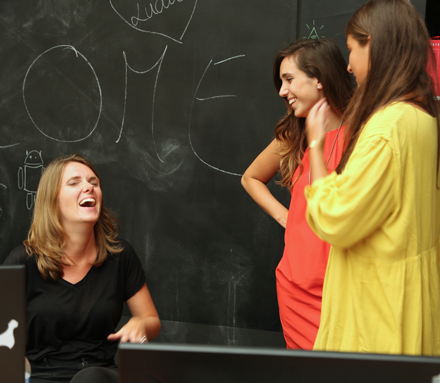 A feeling of energetic interest in a particular subject or activity and an eagerness to be involved in it. We value good vibes and positive energy! At AB Tasty, we encourage people to embrace new ideas and challenges. Within a company selling and promoting the test & learn approach, you never fail, you either win or learn. So why not try? With enthusiasm of course!


Client satisfaction
Determined by expectations of clients and the quality of the service perceived by users. Client satisfaction is at the heart of everything we do. Each action must be driven by the question "will our clients like it/be happy with it?".
We hope you'll notice it right away, but people at AB Tasty… are truly kind. This value is the secret sauce to our success. When you arrive in the morning, saying "hi" makes everyone's day brighter. When you leave the office, check with your colleagues to see if they need your help on anything before you leave. You should never find yourself uttering the phrase "that's not my job", but rather "how can I help'?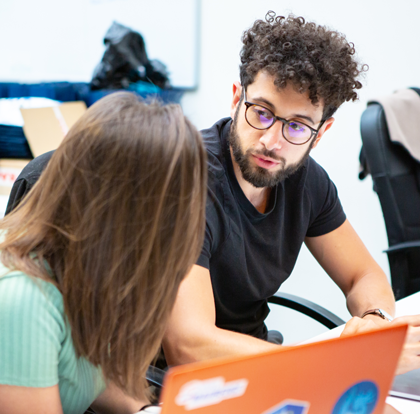 If you recognize yourself within our values, or if you think you can bring something to our current strong culture, feel free to take a look at our career page and apply to one of our job opportunities!