Personalizing the user journey allows for better engagement, higher conversion rates, and increased revenue – as well as a better overall user experience. However, while it's easy to focus on the benefits of personalization, it's important to acknowledge that implementing a full personalization strategy requires time, resources and work.
The success of a personalization campaign often involves several stakeholders and teams: design, marketing, and tech. It also requires a reasonably lengthy timeline, including setting a strategy, campaign implementation, and monitoring. For marketers who want to consistently deliver seamless, personalized experiences, it's a struggle to make the case for prioritizing these initiatives over other projects.
One Personalization Library To Easily Engage Your Audience
At AB Tasty, our tech and product teams worked hard to develop a solution to meet our user needs. Nelson Kontogom, Product Manager and Cecilia Brahme, Product Marketing Manager, share the latest innovation from AB Tasty: Marketplace, a full library of widget templates.
3 Pillars Making Marketplace Easy-To-Use
With Marketplace, it's easier than ever to create personalized experiences for users that are also customizable according to your company's graphic guidelines or marketing needs. AB Tasty's Marketplace contains 24 customizable widgets, to help marketers launch campaigns faster and with less effort.
Cécilia Brahme, Product Marketing Manager at AB Tasty
Initially, we developed several widgets that are easy to use thanks a WYSIWYG editor. AB Tasty has evolved since then, now launching Marketplace, a full library of widgets giving you the ability to scale personalization efforts and bring new ideas to market faster. At present, our platform includes several other features dedicated to conversion optimization, from personalization campaigns to A/B tests, powered by user behavior analysis such as session recording. We want to help marketers leverage user insights to easily design and trigger widget templates.
Marketplace was developed around 3 key ideas:
Be easy to use
Help marketers bring new campaigns to market faster
Allow for a high level of customization
The Marketplace innovation was created with marketers' and customer experience specialists' needs in mind: namely, ease-of-use and speed of execution. No need to involve your technical team or design team, all widgets were designed to be quickly and effortlessly deployed.
3 Levels Of Personalization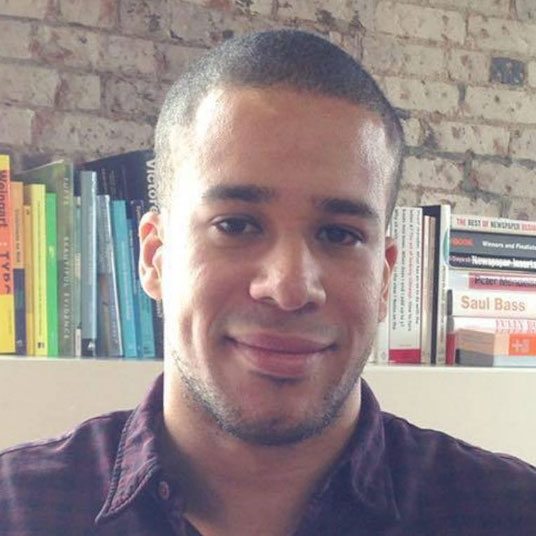 We've streamlined the process of creating campaigns with ready-to-use templates that can be set up in a few minutes and easily configurable with an advanced level of customization. No need to write a single line of HTML or CSS code.

Nelson Kontogom, Product Manager at AB Tasty
Marketplace is the ideal starting point for your personalization strategy. Rather than starting from scratch, you can rely on more than 24 predefined widgets (more widget templates are coming soon!) to customize your users' experiences. We have distinguished 3 different levels of customization that are possible in Marketplace:
Personalize Your Website With A Widget
The first level of customization is to customize your website by inserting a widget: an overlay retention, notification banner or other templates such as a countdown banner. The possibilities are many and in varied formats — you can choose any format you want. Marketplace is constantly enriched by our community and our teams.
Personalize The Design Of Your Widgets
The second level of customization is to adapt the design of your widget to match the needs of your business. With the help of many configuration options (text size, color, background image) you can get a very fine level of customization. You're also able to simulate the rendering of your widget in real time: preview the format of every modification in the preview version.
Personalize Your Campaigns
The third level of customization is, of course, the most advanced. You can set the trigger conditions for your widget to reach the right audience at the right time. The synergies between our segmentation and customization solutions take on their full meaning here.
Enrich Every Step Of The User Journey And Convert Visitors Into Customers
Categorized by themes and widget type, you will find a widget for each occasion in Marketplace. A few of our most popular widgets include Shopping cart abandonment triggers, exit-intent popups, email capture overlays and more.
Global cosmetics retailer Sephora successfully personalized their website with a promotional banner widget and increased transactions by 16%. Sephora's engagement campaign was set up in a few clicks and encouraged cardholders to take action by offering a special promotion code.
Another success story comes from the online retailer La Redoute. Engaging their audience with a widget to limit cart abandonment, showing an overlay saying "Continue Shopping" when visitors left the site, they managed to boost clicks on the CTA by 15% and increase the average basket value by 4%.
Setting up simple pop-ins takes a couple of minutes for your marketing team, but can enrich every step of the user journey and engage abandoning users and turn them into converting customers.
Next Step
✓ New widgets continuously arriving in Marketplace
✓ Open for partner integrations: You will soon find our partner agencies' best widgets in Marketplace, choose and customize them to your own needs
✓ Find and set up widgets by themes: Boost sales, overlays, end-of-year sales, etc
✓ Scale and build autonomously: Start building new personalized experiences without having to write a single line of code
✓ Never start from scratch: Get inspired in Marketplace and browse through widgets to get new ideas on how to retain and engage users
Want to know more? Get in touch for a demo!
Stay tuned for the latest news on the Marketplace by subscribing to our newsletter.