This is part two of a two-part article. Missed part one? Check it out here.
---
Generation
Yes, we're not surprised to learn that Millenials and the Gen Z populace are more comfortable with personalization, mobile and online shopping than their Generation X, Baby Boomer and Silent Generation parents and grandparents (though the latter seem to be steadily catching up).
But have you considered how those in their thirties, twenties and teens view consumerism from an almost philosophical perspective?
For example, a recent survey from Salesforce found that,
"Millennials and Gen Z are the most likely to gravitate toward companies that lead with values: 55% are more likely to buy when a charitable donation is offered with purchase, compared to 42% of Gen X and 31% of Boomers and Traditionalists."
Angela Woo, on the Forbes Agency Council, chalks Millennials' penchant for experience-based consumerism, value-laden brands and penny-pinching to the dreary economic conditions and earth-shattering events that surrounded their upbringing.
Paraphrasing her words, she argues:
Millennials want their purchases to make them feel good.
Millennials place value on experiences.
Millennials like sharing with their friends.
Millennials shop promiscuously.
Millennials trust peer-generated endorsements.
Millennials seek relevancy.
There's clearly a lot more going on with how younger generations approach shopping than just 'mobile browsing.' Her article in Forbes is well worth the read.
Seasonal
E-commerce professionals are well aware of seasonal peaks and dips in traffic. In the U.S., Thanksgiving and Black Friday are perhaps the perfect examples par excellence. In-store vs. online shopping preferences over these crucial days are well documented, like in the following 2018 'Pre-Thanksgiving Pulse Survey' by Deloitte.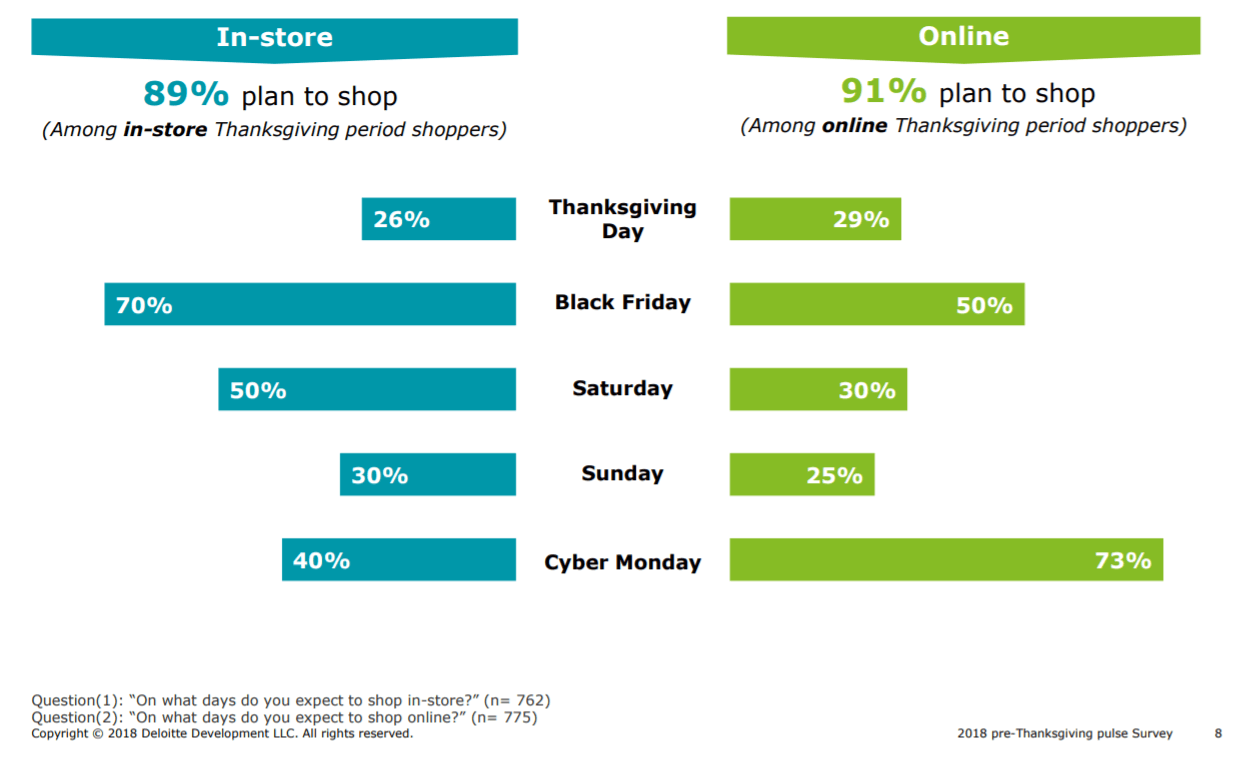 But what about data that shows how actual shopping preferences shift during this frenetic, stressful shopping time?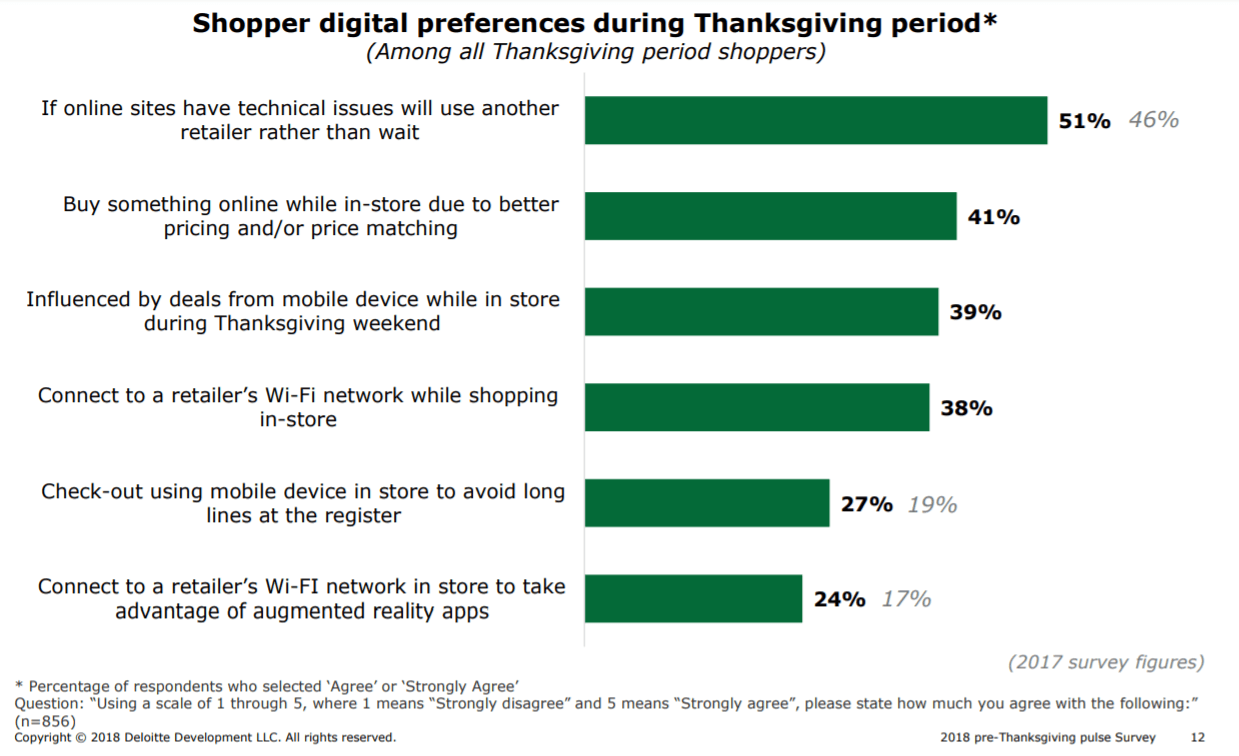 And if we get even more granular with time of day, we can see that spend dips and rises for early birds vs laggards: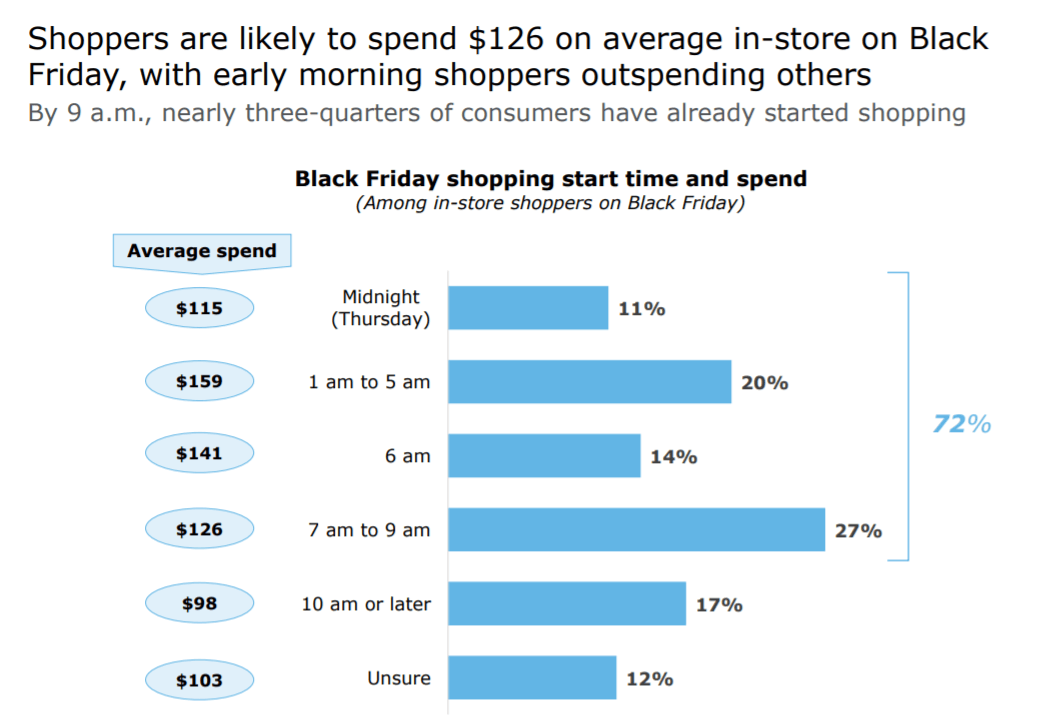 And if we zoom out on a more macro level, this pattern persists throughout the entire holiday season – proactive shoppers spend more: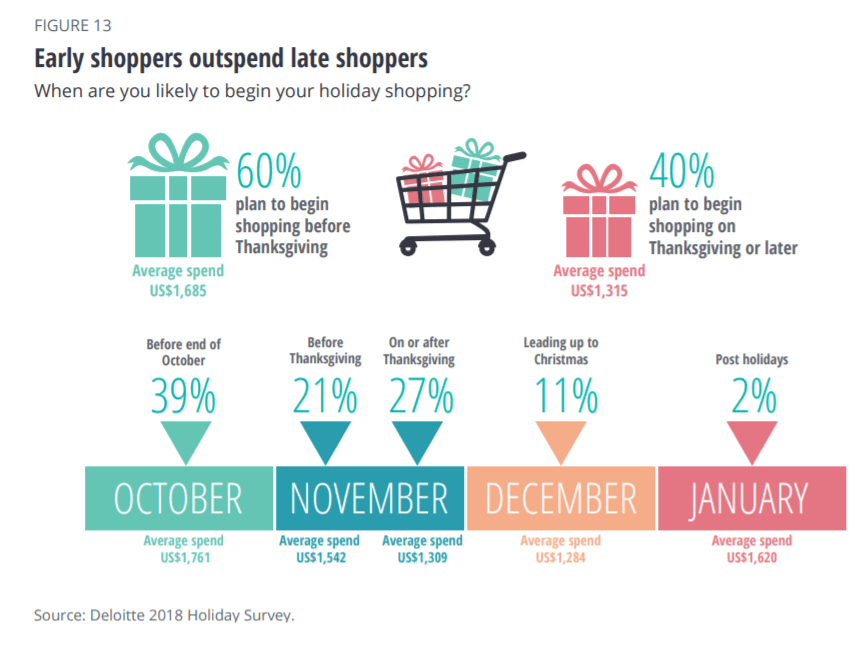 Personality
AI-based solutions like Dotaki are even able to allow digital and e-commerce teams to segment their audience based on their personalities.  Are you more bold or a homebody? More analytical or emotive? Your personality type actually has a noticeable impact on how you navigate through a website, as our experiment with e-commerce site Modz revealed.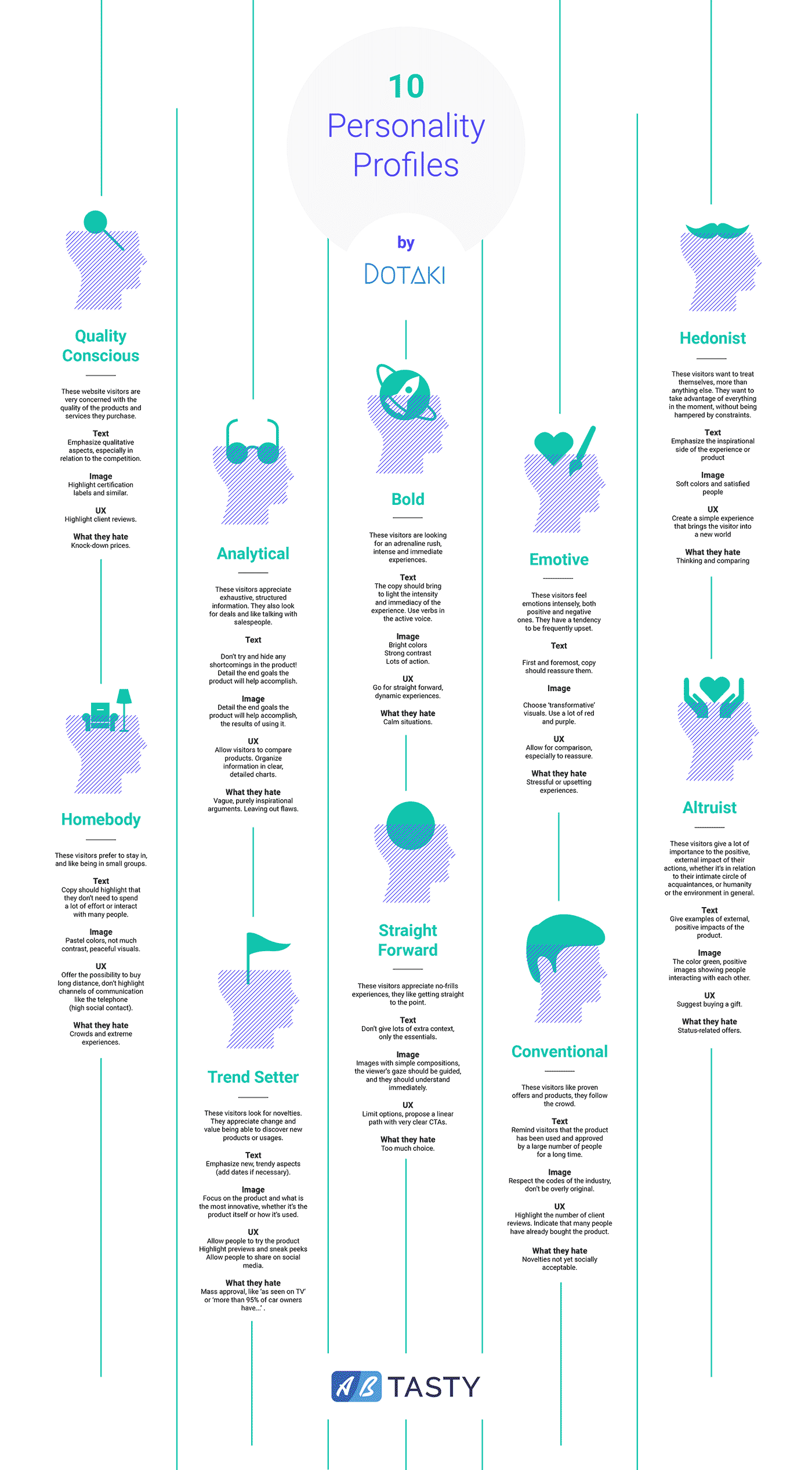 Takeaway
When assessing your website personalization strategy, it could be worth taking a fresh look at how you're thinking about your audience segments. After all, personalization can't work without a resonant match between relevant audience and message. In other words, personalization starts with your audience. This is the notion that's driven the release of our Audience Builder and Advanced Audience Targeting features, and it's one we think is crucial for a well-balanced personalization campaign.