You want new users to stick with your software. So, when a new customer signs up to your product, it's important to build a positive customer experience. To this end, you can implement a customer onboarding process.
What Is Onboarding and Why Is It Important?
Customer onboarding is a process you implement to improve customer retention rates. The primary goal is to keep new users interested in using your product. This process kicks off in the post-purchase period when users are familiarizing themselves with your product. It's a critical moment that solidifies customer loyalty or could lead to churn. Hence, simplifying the integration process, and making it easier for users to make your product a habit, is paramount.
Onboarding should be seen as a time to show users a positive experience – the best parts of your product and why they should tell all their friends about it! This initial interaction and the subsequent onboarding experience potentially make or break the continued relationship your audience has with your product.
Onboarding is more than presenting users with a product tutorial. Successful onboarding strategies account for the customer's goals as well as their definition of success. 
This process occurs after the lead becomes a customer and signs up for your product. It typically means passing on product knowledge with tutorials, online help, and improving the user's experience once they begin using your product. 
Users care more about the outcome of their experience than your product's features. You need to support them, so they quickly achieve that outcome.
4 Crucial Benefits of Onboarding
Lower churn rates –

The

customer churn rate

is the percentage of users who stop using a product. Reducing churn means reducing the risk of customers switching to a competitor or stop using your product. 

Enhanced trust –

Preserving the same support makes customers feel appreciated and helps them feel more comfortable using your product. 

Greater retention –

Existing customers spend 67% more

than new ones. retaining users is much easier and more lucrative than seeking out new ones.

Word-of-mouth promotion –

Customers with positive experiences may bring in new leads through word-of-mouth and rave about your product in reviews.
What Breaks SaaS Onboarding?
Any crack in your plan risks churn. Your customers need continuous reminders of your product's value, so they don't turn to another provider or cancel your plan.
These are 4 common mistakes companies make in customer onboarding that turn customers away, and the ways to prevent them:
Too Many Options
Selection is good, but too much can overwhelm and turn customers away from your product. 
Too many elements presented at once will make the software appear complicated and not worth learning how to use. These could be a product tour, hotspots, tutorial prompts, CTAs, or anything else. 
Other ways companies unintentionally overwhelm customers could be:
Asking for too much information in the signup form

Newsletter subscription pop-ups in the early stages 

Asking for a review after just a few uses

Asking for a version update before letting users get used to the current one.
Instead, let customers explore your product on their own during the initial introduction. They can look for tutorials later, once they have a better understanding of the software. Focus on the primary features and implement more stages that contain less content for distraction-free exploring. 
Slack does an excellent job of this by presenting features one at a time and dimming the rest.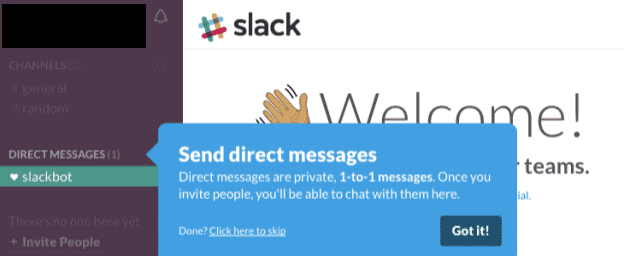 Waiting Too Long to Request Feedback
If your customer is dissatisfied with their experience, they won't always let you know. Instead, they might work the issue out themselves, get accustomed enough that they no longer need to complain, or leave your product altogether! 
If you wait for users' complaints to improve onboarding, you'll risk losing your customers. Surveys, phone calls, and personal emails are great ways to gather feedback and ask helpful questions that can enhance your service.
There are some customers who dislike having their data collected, or may not be responsive to your queries. In this case, there are several tools to gather information without involving them:
Heat maps
Session replay tools
Funnel analytics
Identify at-risk users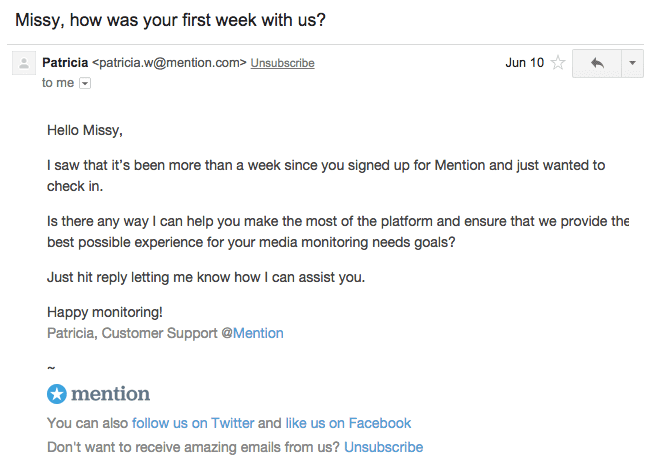 Employing a "One Size Fits All" Mentality
Users' wants, motives, experiences, abilities, and jobs all vary, and so should the onboarding experience you present them. Develop a process that aligns with specific customers, or risk impeding their journey and pushing them away.
Use the data you collected about your users and set up a personalized strategy. Identify related trends, such as their location, language, career, hobbies, age, gender, etc. It will create a stronger onboarding experience and boost relatability to your product.
Similarly, the experience needs to correlate to their specific needs or pain points. Use data to gain insights for what they hope to achieve with your software, and develop a plan that will help them find success.
Not every user has the same level of expertise, so the process you present has to avoid leaving them feeling over- or underwhelmed. Otherwise, they might begin to question their skills or your products. 
Prototyping tool Justinmind gives users the option of picking an onboarding program based on their experience. Each level provides a different experience that suits each user according to their expertise.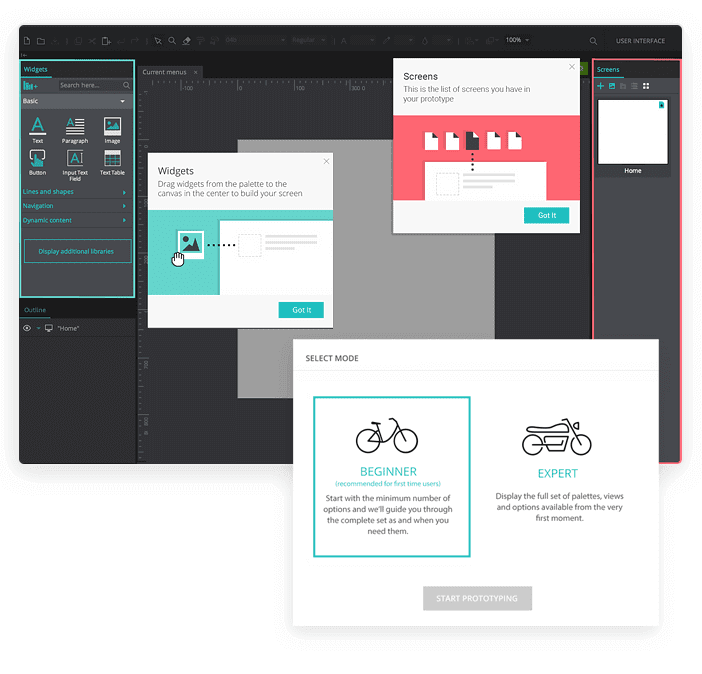 Creating a Process That Doesn't Immediately Deliver
A key component of onboarding is giving customers a taste of the good life with help from your product. So designing a journey full of roadblocks that delay initial success is a problem to your users. Users are looking to you to improve their current situation, and they don't want to invest a lot of time to make it happen. 
Making customers wait to see results will leave them feeling doubtful and frustrated that they spent their valuable time, money, and energy on your product. So, design a process where every stage brings your customers success:
Concentrate on the advantages your product brings to your customers
Create an easy-to-navigate, user-friendly interface
Give your customers encouragement at various checkpoints
Develop content to make problem-solving easier
Also, a quick "Congratulations" message makes customers feel accomplished after completing checkpoints.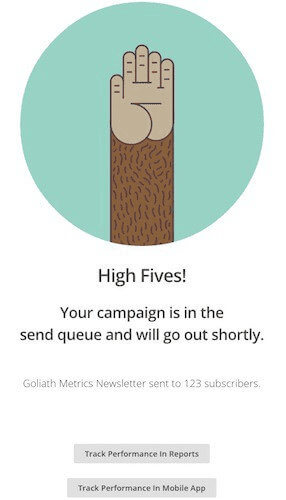 What Makes SaaS Onboarding Excellent?
The "a-ha" moment is the moment when users realize your product's value, and companies can use customer data to expedite this moment. This moment propels customers to continue using your software, so they keep seeing results. 
Here are some winning successful onboarding strategies:
Hire onboarding experts: Employing a dedicated team of onboarding experts to assist customers as they first use your product is an excellent approach. 
Set milestones: Milestones maintain communication between you and your customers and simplify the onboarding process. 
Develop a tailored experience: Support your customers throughout the onboarding process, so they achieve their goals.
Help users obtain quick benefits: Letting your customers reap the value of your solution from the beginning. 
Seek continuous feedback: Improving users' experience by surveys, personalized emails, phone calls, and more.
By providing customers with the information and resources needed to lead them through the learning curve, you help your customers quickly reach their first successes. 
Reply to Customers on Their Terms
Your customers may reach out through several channels. When responding, let your users select the channel that's most convenient for them, such as social media, e-mail, or by phone.  
Also, reviews count as a form of contact and call for a response as well. You want to be proactive about letting customers know you are aware of their needs.
Listen to Pain Points
Users dealing with various problems are at risk for churn, so you need to rectify pain points as quickly as possible. Recognizing the customer's problems and being proactive about solving them is one of the best ways to show customers you care.
Signup Process
It's best to keep the original registration form simple and only ask for what's necessary. You can test various aspects to see what works for your customers. Features like form field validation and social signup buttons should be kept to a minimum to avoid overwhelming your customers.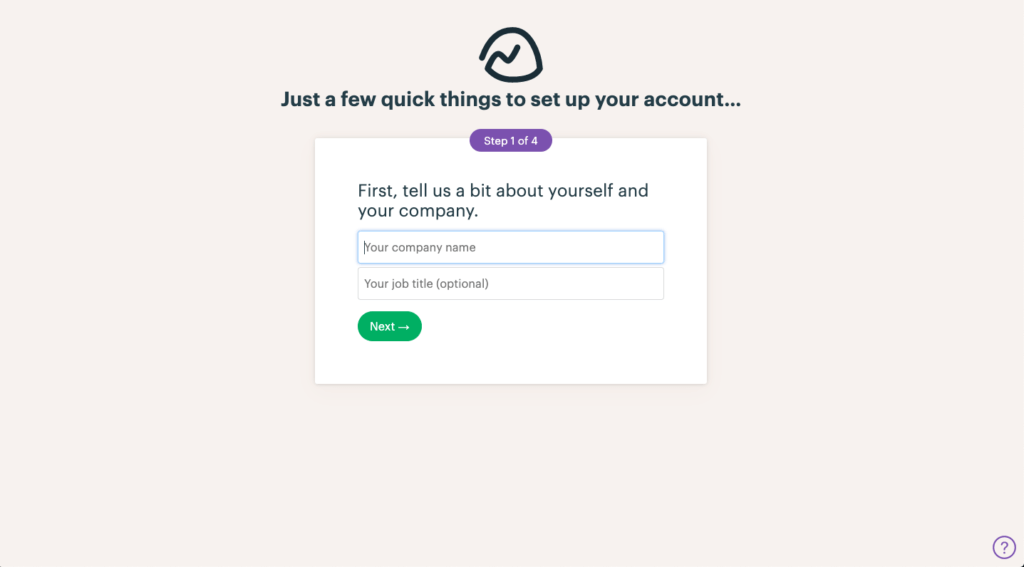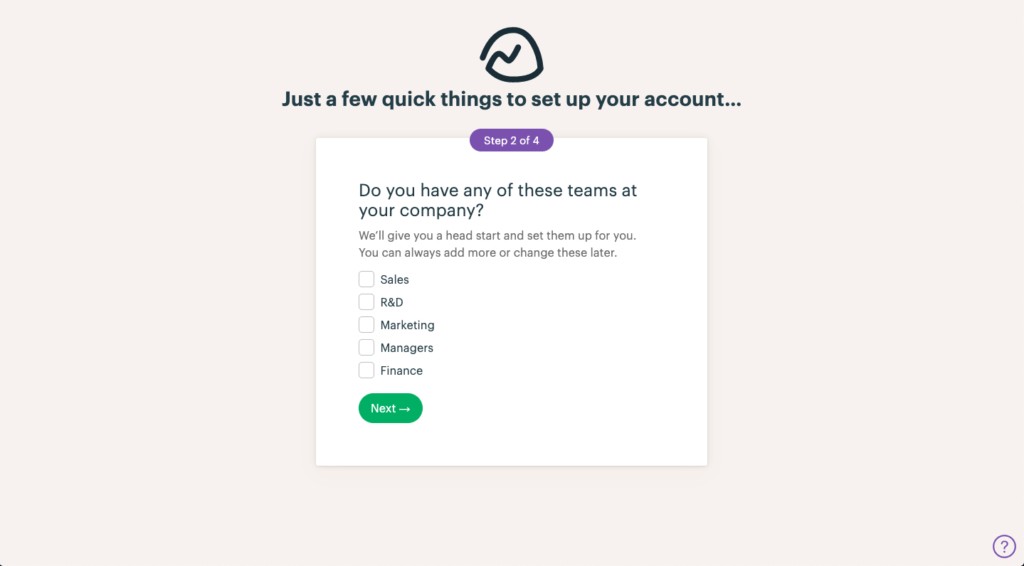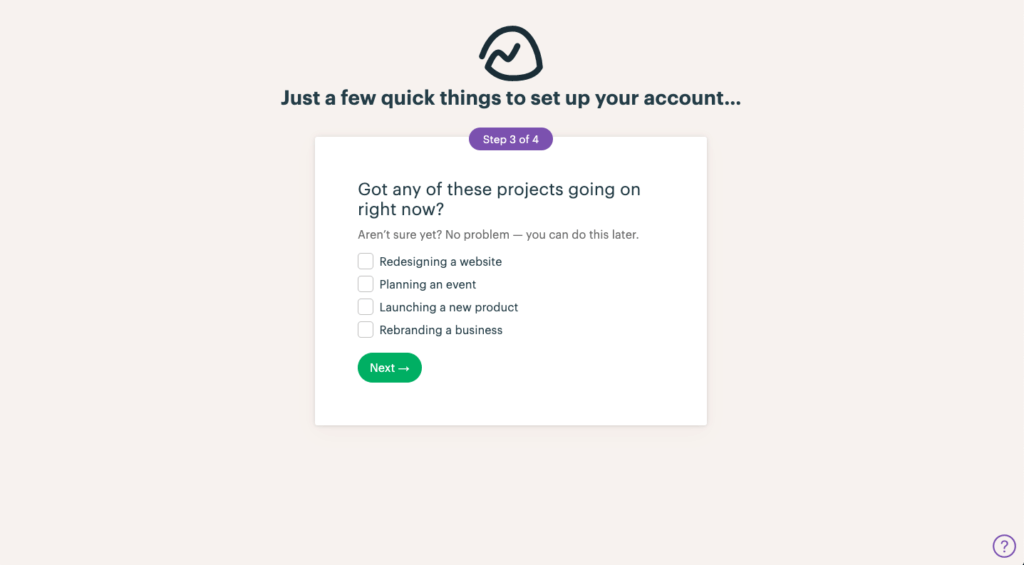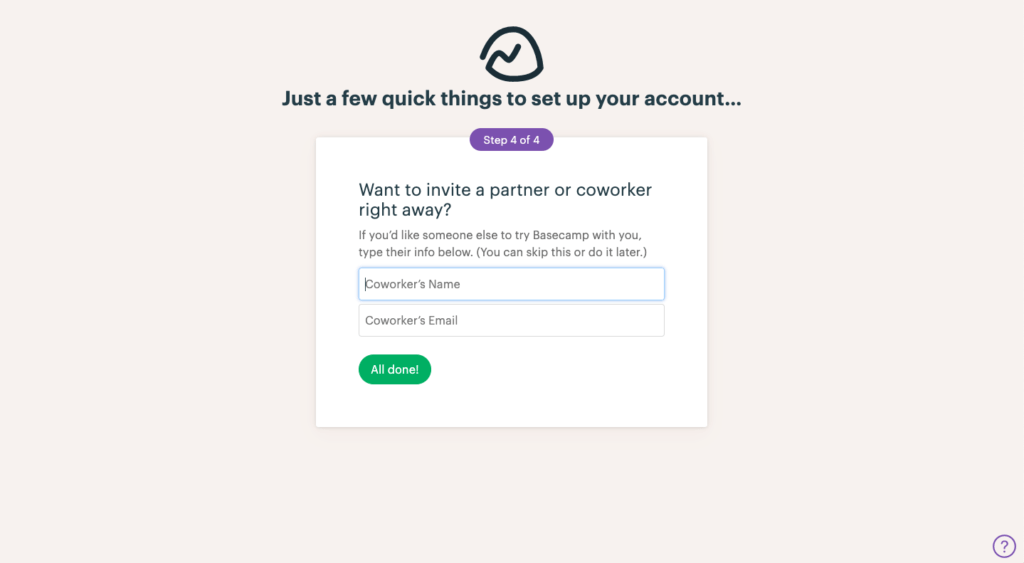 Welcome Emails
Keep it simple, and don't overwhelm customers with information. Offer resources that will support them along their journey and promote engagement, such as a quality post from your blog. 
You want to use this contact point to show appreciation for your customers' time and their willingness to try out your product. You can also restate your company motto and some of the benefits your new customers can anticipate.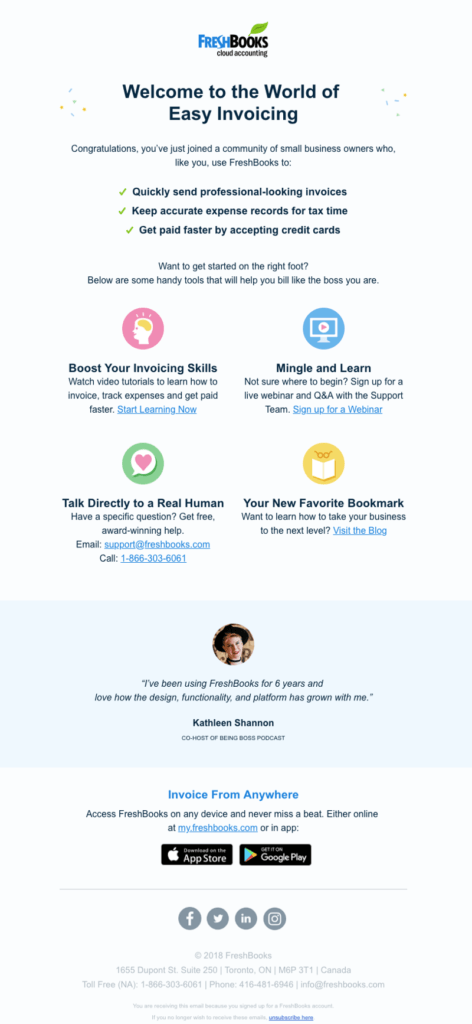 Initial Login
Your customers' initial login experiences affect their first impressions. Use a pop-up to welcome customers, a benefits summary, a clear route for the next course of action, and implement positive reinforcement in the form of a thank you.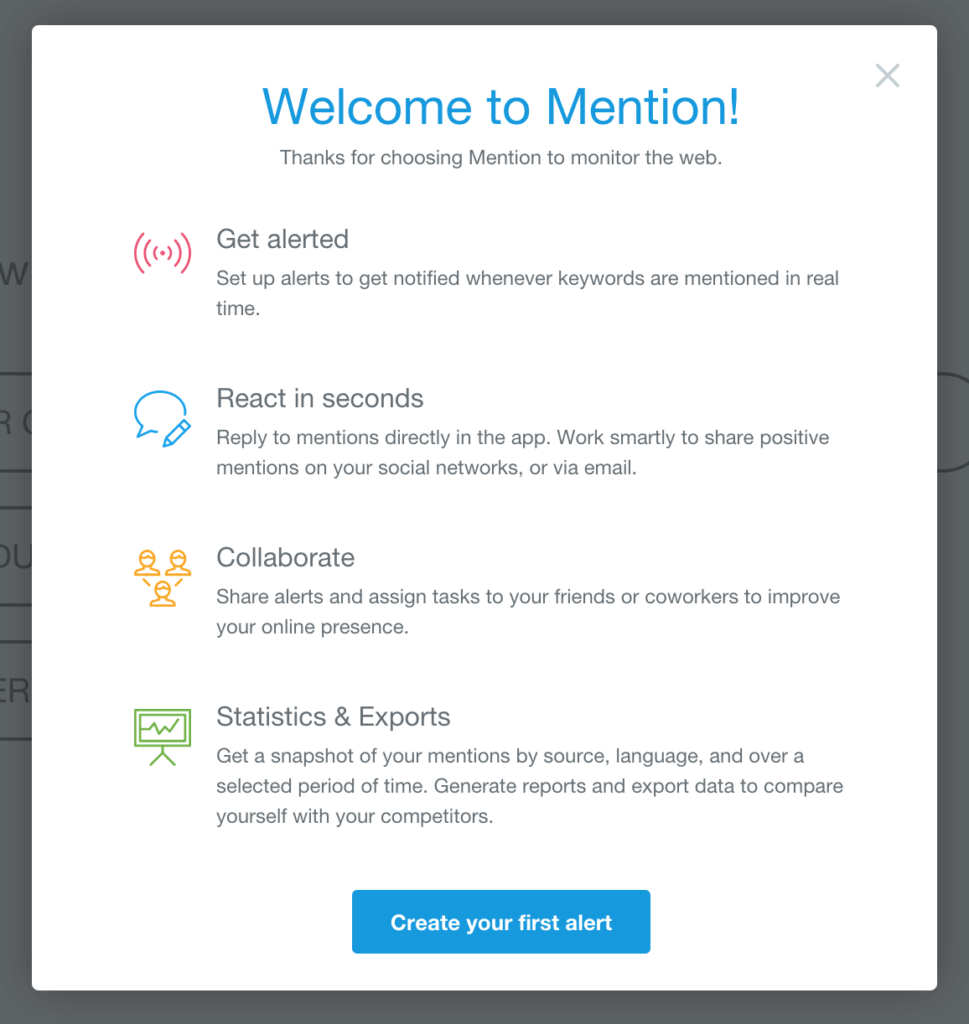 Conclusion
SaaS onboarding is one of the most important customer interaction processes to help your business thrive. There's no one-size-fits-all strategy that works for every brand, so it's up to you to assess your customer's unique attributes and your product's value.
Onboarding facilitates better customer relationships from the very first stage by making them more personalized and efficient. Additionally, it teaches users about your product's features and its benefits. When customers have a clear understanding of the value your solutions offer, they are more willing to stay with your product.
The Internet provides a great tool to communicate with your customers, so take advantage of all available means to get a competitive advantage in the existing customer-focused market. When you nail that first impression, you reap the most significant benefit of onboarding: reduced churn and nurturing higher rates of customer loyalty.