At AB Tasty, we have always put client feedback at the heart of our product roadmap. Listening to our clients' needs and helping them achieve their goals is a top priority for us. We just don't say it, we do it:
🎁 55 new features brought to users in 2022

📣 10 market releases per year

🤝 1545 feedback requests processed
To go one step further, we have decided to launch our User Club! 🎉
The AB Tasty User Club is a new opportunity for you to share your feedback, experiences, and needs with us. Being part of the Club means you'll have exclusive access to:
Our new features

A way to interact directly with our Product Managers and Designers

Our product related events 

A real community where you can share your usage and hear best practices from other users
A successful launchpad for our User Club
As a first step, we organized our first User Games of the year in January 2023 in Paris, France on the theme of data, monitoring and performance analysis in CRO activities.
This event was a great success for our Product teams and for the 5 customers who attended to discuss their data understanding and analysis needs. We welcomed participants from different industries, all interested in data analysis techniques and how to use them to improve products and services. We also invited experts in the field of data analysis to share their experience and knowledge.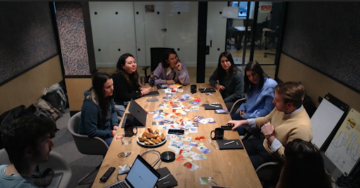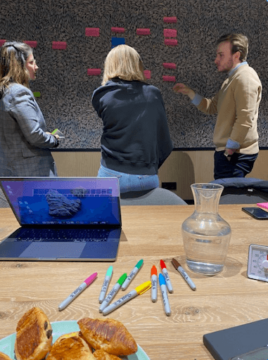 Baptiste Deroche, Product Designer @AB Tasty:
"This event was the perfect opportunity to validate and challenge assumptions we have about the product. We learned a lot from our customers that day, and it's a really good start to getting closer and closer to our end users."
Stéphanie Duchemin, Product Design Team Leader @AB Tasty:
"It was a pleasure to meet our users again in a real session and not remotely, and I think that the pleasure was shared. This reinforces my conviction that feedback is not the same in a face-to-face session as in a remote one. Through our discussions we learned and discovered some pain points that were not necessarily related to the initial topic and that will feed our roadmap for at least 6 months!"
Mariza Baxevani, Web Conversion Specialist @Prestashop:
"It was a collaborative and enriching moment where each participant presented their feedback, their experimentation process and their vision of the tool. It's really reassuring to know that AB Tasty values its users' feedback. I will gladly participate in this type of event again!"
The AB Tasty User Club was created to offer our customers a space to discuss and share their opinions and suggestions. We have received a lot of positive feedback from participants and this gives us even more motivation to create other similar projects and events where you will be at the forefront.
Stay tuned for the upcoming events or announcements! If you are not part of the Club yet, do not hesitate to talk about it with your dedicated Customer Success Manager!