If you've played any role in a product development team, you're probably very familiar with the tricky question of the product roadmap. To build a functioning roadmap, timing, priorities, company goals/vision, customer expectations/feedback, technology, competitive benchmarks, and much more need to be taken into consideration. No easy task!
Luckily, there are a multitude of books that can help you keep on top of all these factors. Here are our favorites, in no particular order. 
Authors: Geoffrey A. Moore and Regis McKenna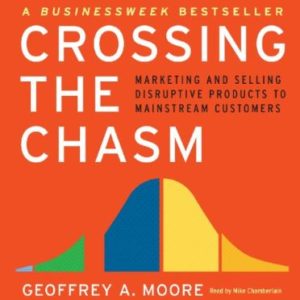 In this book, Moore proposes the "crossing the chasm" marketing theory. He segments customers into five groups, namely innovators, early adopters, early majority, late majority, and laggards. 
If you look close enough, you'll learn to form a blueprint to market your products that win over not only the visionaries and early adopters, but also the mainstream customers. But the key to succeeding according to Moore is to focus on one group at a time, using each group as a base to market to the next one.  
Author: Clayton M. Christensen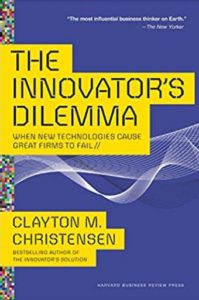 If you want in on how your company can recognize and use disruptive technology, then this is the book for you. Citing examples from across various sectors, Christensen defines the innovator's dilemma and why they fall short of disrupting the market. It's from his careful analysis that you learn how to become a product manager with a vision and also gain confidence to make tough decisions. 
There are lessons for entrepreneurs too who want to overtake the big, established companies leading with sustainable technology and disrupt their hold over their market. 
Author: Eric Reis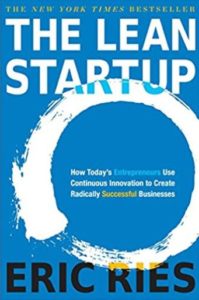 According to Reis, startup founders think they already know what people want and spend a lot of time trying to perfect a business plan for a product which no one actually wants or wants to pay to use. And this overconfidence is exactly the reason they fail. 
To reset this failure-driven mindset, Reis teaches the Lean Startup approach which helps entrepreneurs become agile and 'grow a business with maximum acceleration'. Surely you'll find his advice practical and build a product that already has a solid customer base. 
Author: Rich Mironov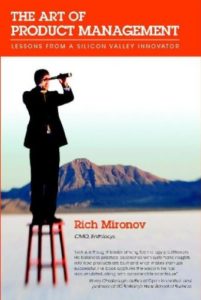 Mironov's book is a compilation of some of his most popular articles from the column, Product Bytes, that he wrote between 2002 and 2008. Divided into five sections, there's plenty of advice on how to get into customers' heads, price products, and build and maintain product organizations. Reading it, you'll find everything Minrov says resonates with you, because it's the same struggle for everyone in product management, except no one quite writes about it the way he does. 
Authors: Alexander Osterwalder, Yves Pigneur, Patricia Papadakos, Gregory Bernarda, and Alan Smith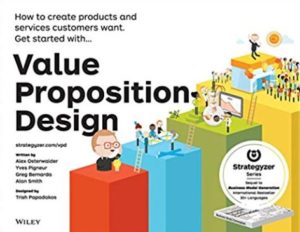 Value Proposition Design is the second book by the same team of authors that published Business Model Generation. Which is also why many readers consider this as a sequel. Overall, in the book the authors explain the oft-misunderstood concept of value proposition, and give people practical tools they can use to discover what customers find valuable, and then design, test, create, and manage products and/or services. 
Author: Matt Wallaert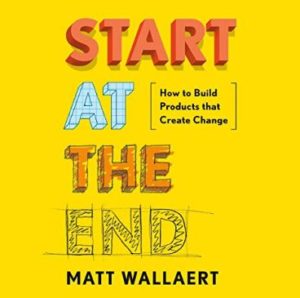 Start at the End offers a framework of designing products that's grounded in behavioral science. The author's argument in the book is based on the 'Intervention Design Process', by which you create a product with the goal of behavior change in mind. He breaks down complex ideas in the easiest manner possible and packs a punch with his humorous writing style and numerous case studies. 
In fact, those who've followed the framework have been able to shift the culture in their organization, mainly because they firmly believed in what the author says: 'creating behavior change is messy, but that's not the reason not to do it.'
Author: April Dunford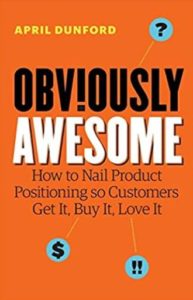 Dunford is a positioning consultant and in her 25-year old career worked with 6 successful startups and launched 16 products. Clearly, she knows why some products click with their customers in a market where every product seems to claim they're innovation personified. 
So do yourself a favor and pick this book, especially if you're someone who thinks their product is 'obviously awesome', but can't figure out why it isn't a rage in the super crowded marketplace. Even if you think you've figured it all out, you'll learn how you can use positioning to know what people know and 'help them understand what they don't'. 
Authors: C. Todd Lombardo, Bruce McCarthy, Evan Ryan, and Michael Connors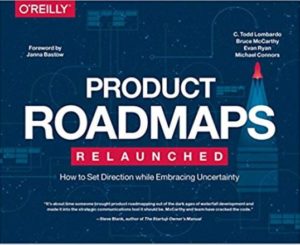 "A good roadmap is not so much a project plan as a strategic communication tool, a statement of intent and direction."
If your definition of a roadmap is any different, you must read this book right away and reboot for success. It comprehensively covers the whys, hows and the whats of product roadmapping alongside giving examples and practical advice to help you come up with your own functional roadmap. 
Authors: Richard Banfield, Martin Eriksson, and Nate Walkingshaw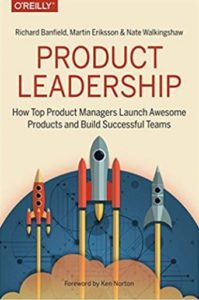 Want to pick the brain of the who's who in the product management world? Get this book. The authors with decades of their combined experience of creating products come together to compile interviews with nearly 100 leading product managers from around the world. Overall, you'll find actionable tips on becoming not just better product managers, but better product leaders.  
Are your favorites in the list? If not, we'd love you to know which books you'd recommend!