AB Tasty's note: this is a guest post by William Sarto, marketer and content specialist at GoHunters.
The key to success in any business is to understand the psychology of your client. Marketing specialists in the whole world beat their brains trying to attract new customers. However, you don't have to possess hypnosis skills to win people over. Knowing some peculiarities of people's behavior would be enough to come up with techniques that will work. You will be able to convince people that they need your product or service. Here are some of the tricks that high converting sites use for that.
Psychology tricks
As simple as it can be
Do you want to increase your conversions? Keep it simple stupid, or KISS. This method was developed by the BBC software development department in the US. The KISS concept was brilliantly realized by the American site RightSignature that positions itself as the easiest and fastest way of filling and signing documents online. There is only one lead form on the site. It is located at the top of the page next to the logo, which is the right place for it.
Users would need to try really hard to get lost on this site; there are no unnecessary elements here such as pictures or video tutorials that could get users distracted. People like it simple.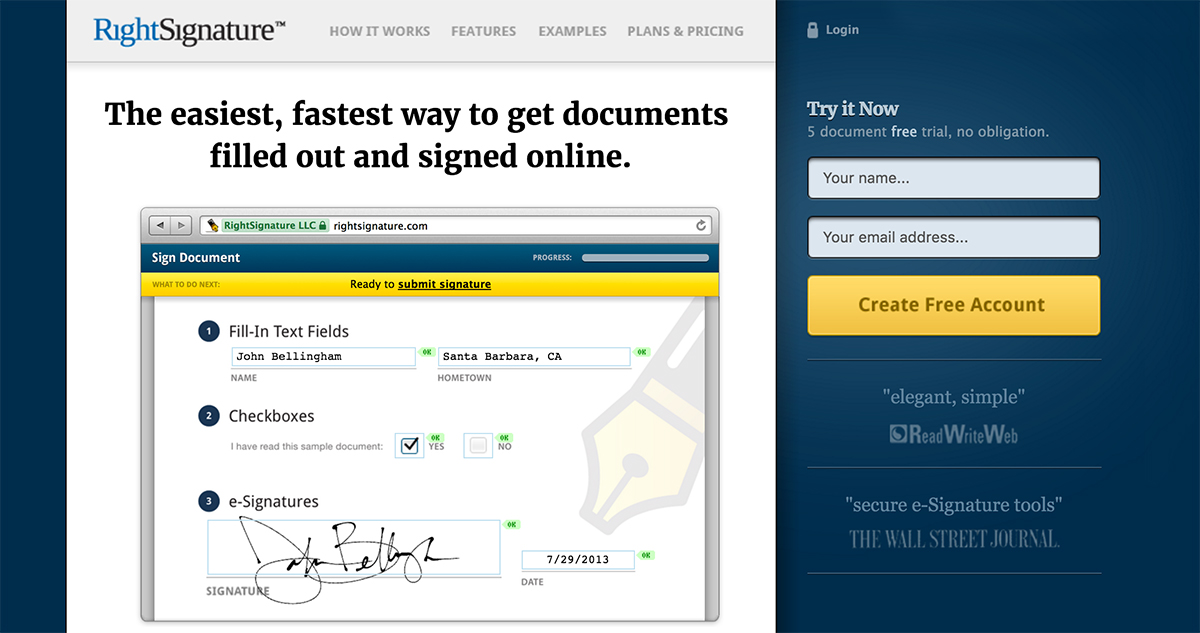 Let's play
If you tell your friends in social networks about Dropbox cloud, you can get 16 Gb for free. Checking in with Foursquare in your favorite bar, you can eventually become a major. Gamification, or using game elements in non-game situations, has been very popular since 2011. Google was among the first companies that started exploiting people's desire to get rewarded for their actions.
Back then, Google launched a badge system in the news section, where users got badges for reading articles on Google News. Autodesk Company is also a good example here. After releasing 3DS-Max Program that cost $3600 the company offered a free 30 days trial.
During this trial, 3DS-Max tutorials looked like a computer game. Those, who stuck to the course till the end, got points. The more points a user got, the higher his or her rating was.
Adding gamification, Autodesk brought in a competition and increased the sales by 29%. In a month, the number of users of the free version increased by 54%. Good results, huh?
Pop-Ins!
Well, what do people say when they see a pop-in? Most of the time, they swear. Of course, pop-in windows annoy and irritate people and many sites don't use them because of that. If you see a pop-in, though, you may be sure that the site's goal is to increase conversions.
Pop-ins are efficient because they lead to some reaction. Many users will close the window immediately, but a big number of people will get interested if a pop-in is arranged right – and well targeted.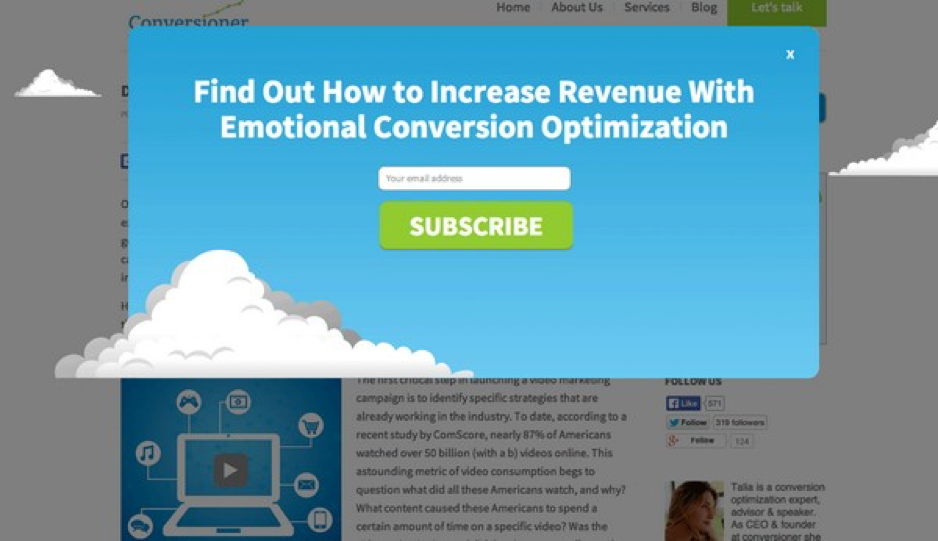 AB Tasty offers a complete library of ready-to-use pop-ins and banners that you can quickly implement on your website and target very precisely.
No options
New York Times paper proved that the fewer options people have, the better the sales are. As an experiment, the visitors of a grocery store were offered 24 sorts of jam. 60% of individuals agreed to participate in sampling, but only 3% of them actually bought some jam. In a week, people were offered to try jam again. This time, there were only six types of it. The general number of participants fell to 40%, but the sales increased by 300%! Offering people too many products, you risk conversion.
Free stuff
We all enjoy free things, right? Even if it is not free at the end. Online store Zappos seems to know that very well. It offers its clients not only the free delivery but also merchandise return. It seems like a suicidal strategy to take (the return percent in this niche is 30), but it doubled the sales for the store. People love when businesses trust them and offer them such cool services.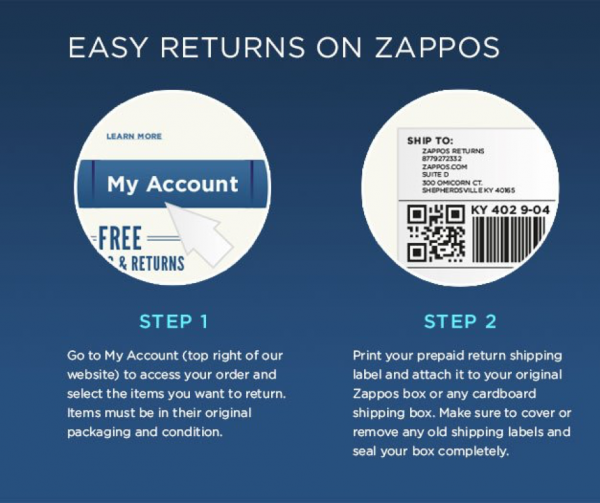 Design matters
An overdone landing page can actually lower your sales. People would spend too much cognitive effort to sort out a complicated layout. We can take an online store Ace Hardware as an example. They tried to make the site look great, but got a little bit carried away. The store's structure was so complex and confusing that users needed to look for goods manually. The navigation menu didn't show any product categories. Discounts and popins appear at the same time and blur the message.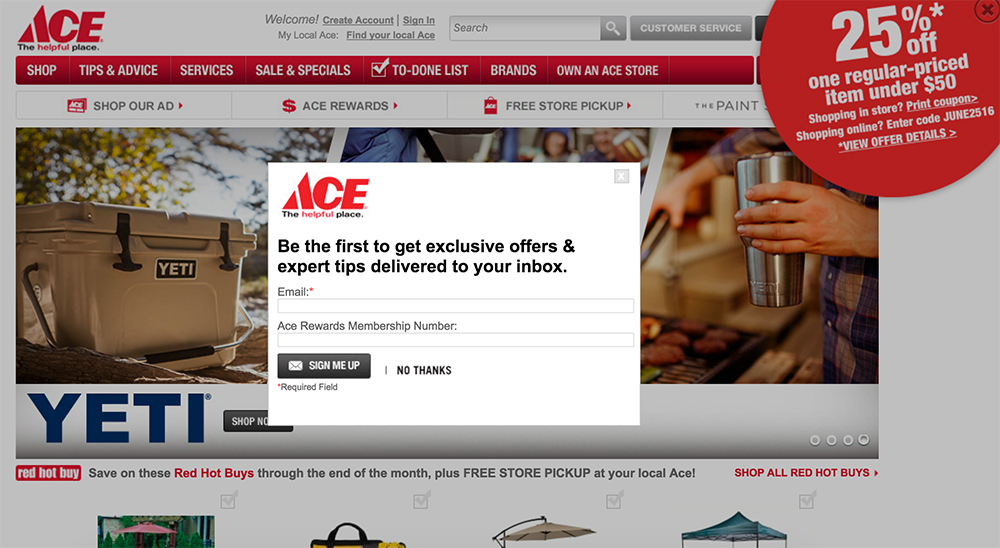 Creating a simple design is not enough, though. It is important to add all the essential elements in the logical order. People come to sites with concrete goals and appreciate when they are not wasting time trying to find what they need. Don't rush with the design. Many successful specialists put a page design on paper first, show it around and see people's reaction; only then they start working on it on a computer. It seems like a good thing to try, before A/B testing any new designs.
Emotions
Marketing specialists say that it takes for a person 2.8 seconds to decide to buy something. Often such quick decisions are made when people are overwhelmed with certain emotions. There are several emotions and emotional states of individuals that sites can influence to increase sales. Let's take a detailed look at those feelings and ways you can manipulate them.
Pride
People will buy products more willingly if they see uniqueness and the apparent benefit. For example, such phrases and tricks often lead to increased sales:
– The number of these goods is limited;
– This offer will end in two days;
– This information is for a limited group of people only;
– The product that the user buys is somehow unique (has a name tag, etc.);
– An individual may become a member of some privileged group that offers some benefits.
The Groupon Company knows this trick very well. For example, this offer. Under the "buy" button, people see that the time when they can buy it is limited and now it the best time to make a purchase. They feel special because they have found such a unique option.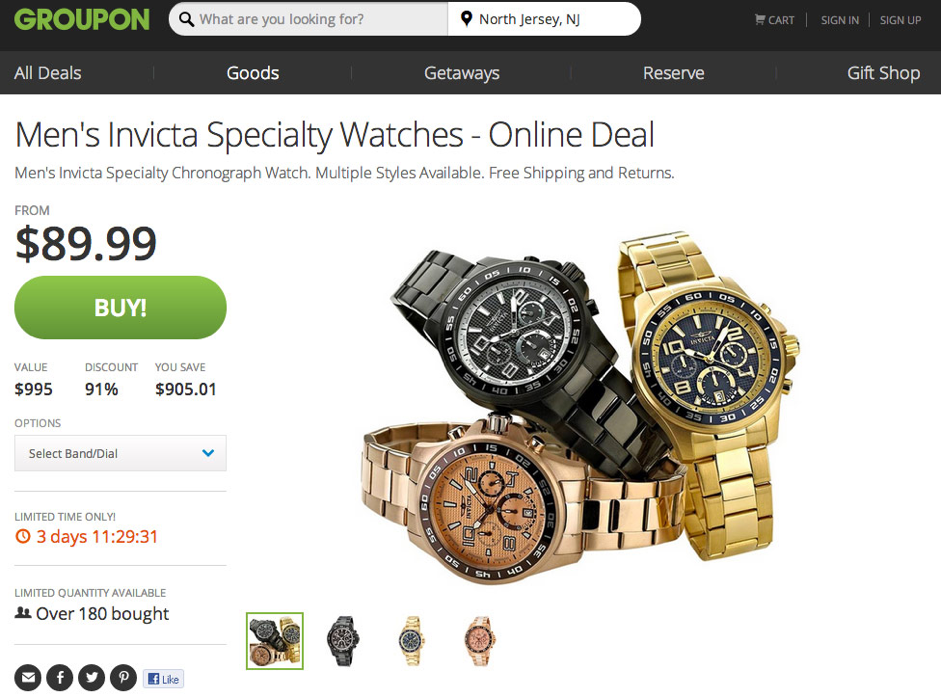 Carrefour also implemented a live countdown banner to play on urgency and boost conversion rates.

Calmness and tranquility
These are not strong emotions, but an excellent state when people feel comfortable. When the choice is easy,  people make more purchases than if they have many different options. I've already mentioned it. The trick is to offer a small number of quality suggestions. Thus, a person feels that he or she is taken care of and offered previously selected products.
Safety and certainty
People love to be the kings of the situation. Marketing specialists often play on that. They calm people down, assure them of their honesty and offer guarantees that the site is the best one ever. They also give proofs; no one believes promises anymore. So, what do the sites do here?
– They offer a free trial version of their product;
– They promise to return the money if the client is not satisfied;
– They show all the proofs of the product's quality (certificates, documents, reviews, etc.).
Using psychology tricks is vital for marketers and designers. Knowing what strings to pull and what words to choose can be a deal breaker for business. Always analyze your target audience and your clients and offer them what they want, when they want it and how they want it.
About the author: William Sarto is a marketer and content strategist from freelance writing board GoHunters. He shares his knowledge and experience in his articles based on current marketing trends. He is passionate about all new techniques and methods appearing in digital marketing. Stay tuned via twitter or G+.