The iconic brand Dannon is known around the world for its yogurts and other dairy products. Founded in 1919, Dannon's history has been marked by many extraordinary achievements, and their mission has always been to help improve people's health through their diet.
Challenge
Dannon's website includes a section where clients can save codes, as part of a loyalty program, that comes printed on many of their products. These codes can later be redeemed for other products or discounts.
Dannon's marketing team wanted to increase the number of registrants of this loyalty program on its Spanish website. However, they had a feeling visitors were getting confused between the 'register' and 'login' CTAs, both of which were shown on the same pop-up. In an effort to make the website clearer and more user-friendly, they decided to try using a tab system, instead.
A/B Test Idea
Tabs are some of the most recommended design elements by usability experts because they are perfect for organizing pages into different sections. They are also visually appealing and remind us of how we organize traditional paper folders.
With this in mind, Dannon's team created an alternative version of their pop-up, using two tabs to clearly differentiate between the login section and the form to register for the program. Once the design was completed, Dannon set up an A/B test to determine if the alternative version indeed improved the performance of the pop-up and increased conversions.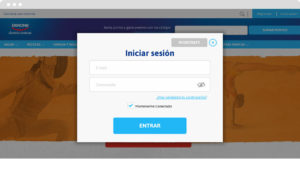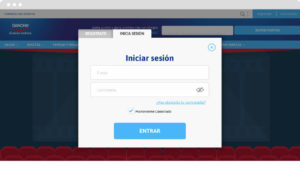 Results
The test was active for five months, enough time to try both versions with more than 600,000 users and to obtain a 100% reliability rate on the results.
These results were impressive, showing that the new version improved the login by 78% and the registrations by 29% – but that wasn't everything. In addition to those two great figures, Dannon managed to improve its users' revisit rate by 135% with the new design.
Takeaway Tip
If you're a brand that wants to build a community of online members, make sure your users don't have to guess where they belong or how to get there. Simple design changes, like adding tabs to distinguish between two separate CTAs, can have a huge impact.