Part of the L'Oréal Luxe brand portfolio, Lancôme was founded in 1935 by Frenchman Armand Petitjean. Today, the brand is known the world over for their luxurious skincare, cosmetics and fragrance products.
Challenge
When consulting their data, Lancôme's digital team noticed an unusually high bounce rate on their login page. This lead Lancôme's team, along with AB Tasty, to analyze the page's structure and the behavior of its visitors. Together, they were able to identify a potential point of friction, related to the fact that there were numerous ways for a visitor to sign in. Indeed, someone who wished to purchase a product could log in as a client or guest, or they could create a new account – all potential exit points for visitors to leave the page.
A/B Test
Working with Léa Benquet, their dedicated Customer Success Manager at AB Tasty, Lancôme decided to try a simple design change. Up until then, on their login page, they had (from left to right) presented the different sign-in options as listed above. However, they decided to test moving the 'create a new account' option to the center of the page, therefore shifting 'sign in as a guest' to the right. 'Log in as a client' would remain on the left. They wanted to test if this would be a more logical organization for visitors, therefore encouraging transactions, account sign-ups, and perhaps even overall revenue.
The test was easy and quick to set up with the AB Tasty WYSIWYG editor. In thirty minutes it was up and running, with no help from the IT team needed. All that was left to do was let the test run for a few weeks, and analyze the results.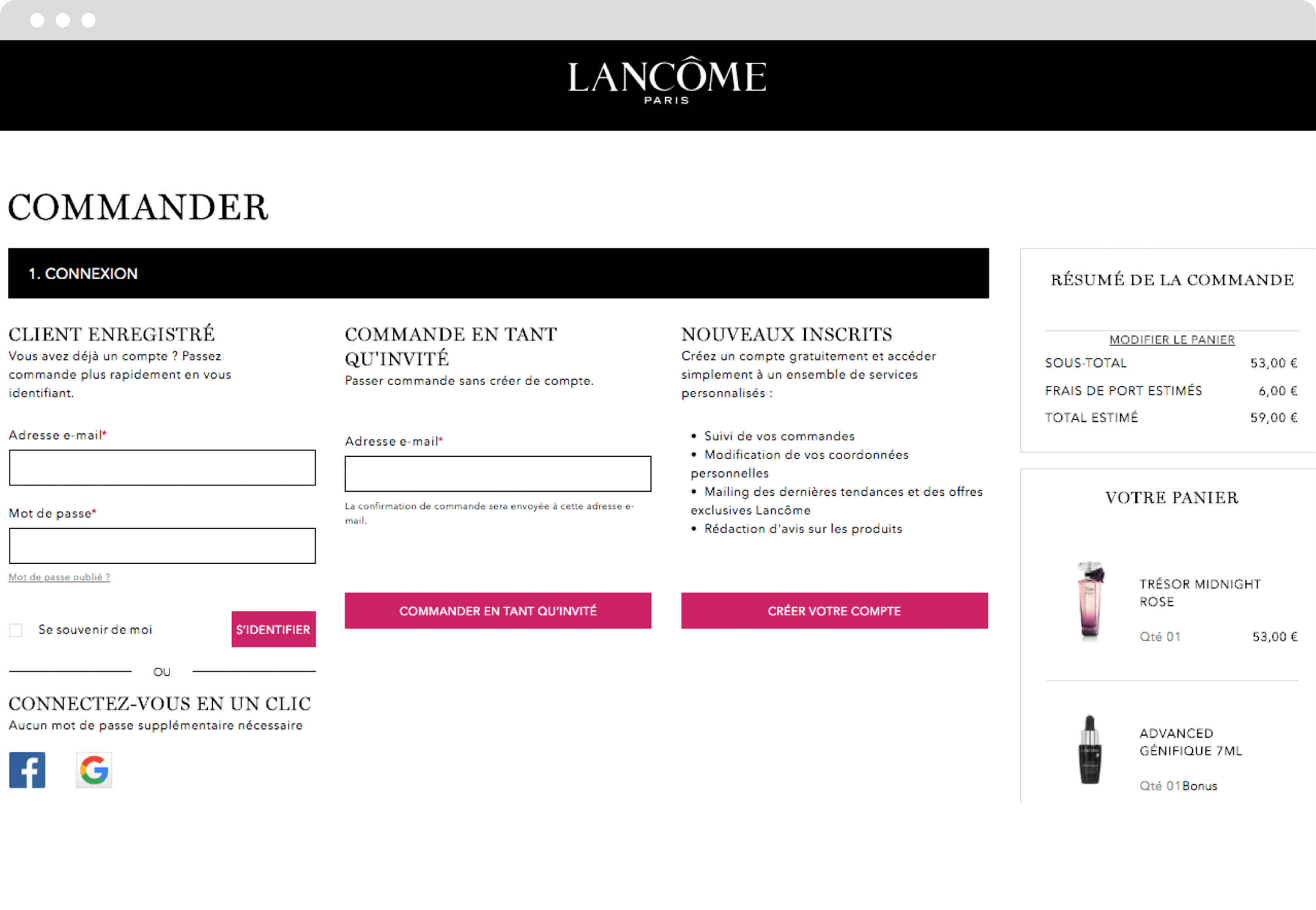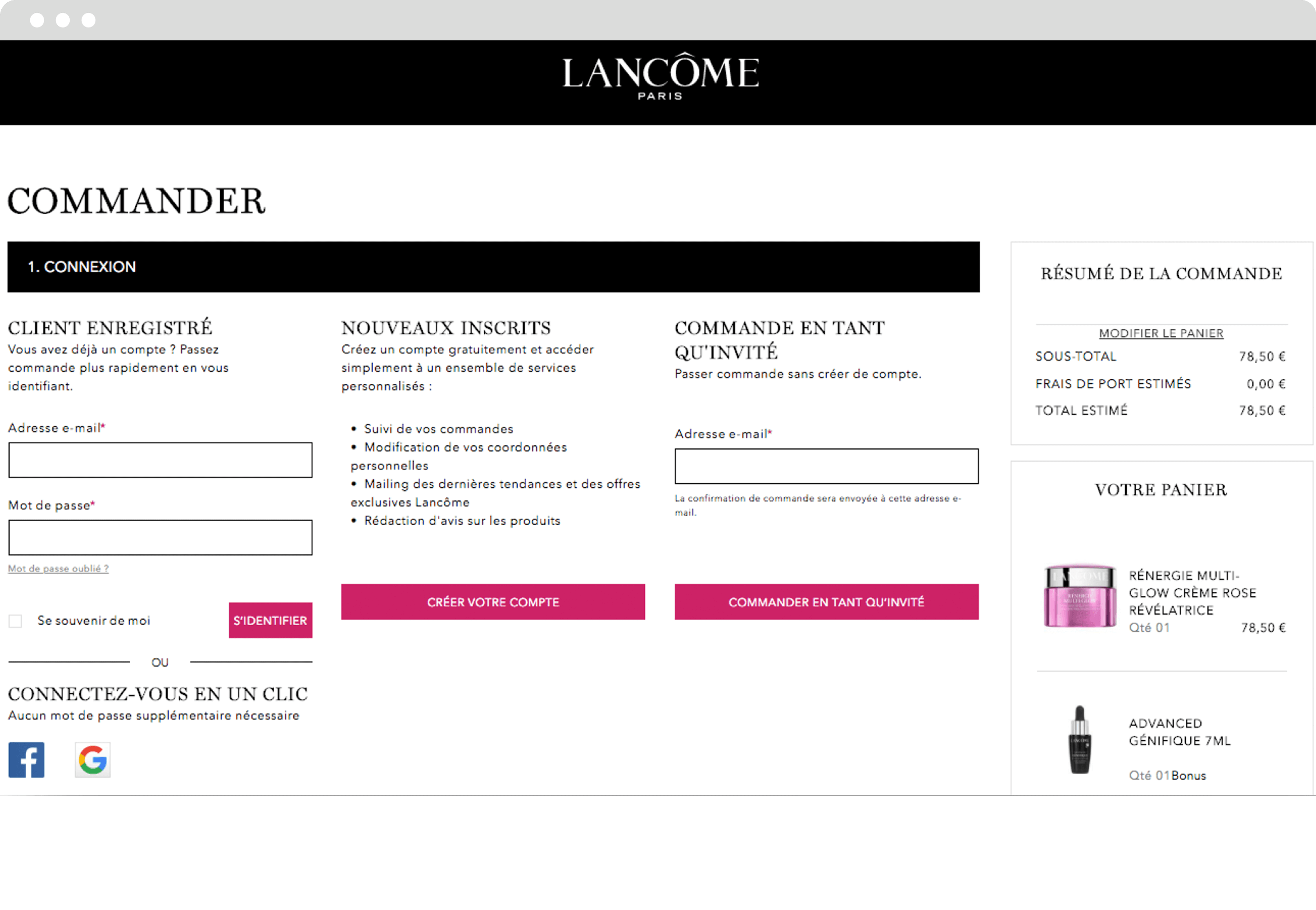 Results
Perhaps unsurprisingly, moving the 'create a new account' block to the center of the page increased clicks to this CTA by 30%. What was more exciting, and more unexpected, was that transactions increased by 17%, with an associated bump in revenue of 15%.
Takeaway Tip
The login page is one of the most important pages to optimize on your site. In the physical world, shoppers don't have to worry about logging in or creating an account to make a purchase. But in a digital context, this extra step is often the source of significant friction, and even of drop off and cart abandonment. Designing a user experience on this page that is logical and intuitive for your audience can have a real impact on sales, as the above case study shows.