The Proof Behind 'Social Proof'
Though the brand NYX Professional Makeup is rooted in ancient mythology – the name comes from the eponymous Greek goddess of the night – its marketing strategy is anything but old-fashioned. Founded in 1999 and headquartered in Los Angeles, NYX Professional Makeup (owned by the L'Oréal Group) is today present in 70 countries around the world.
Their rapid expansion, especially in North America, is due in large part to their savvy digital practices and their strong e-commerce presence. Indeed, the brand, which has been able to retain its affordable price-point and is adored by bloggers, influencers and everyday consumers, is pioneering the use of virtual reality and live-streaming to bring the same in-store service right to the consumer's home.
NYX Professional Makeup at the Forefront of Digital Strategy
"Digital is at the core of our marketing strategy. Driven by the strength of social media, the fear of products being out of stock can be strong around star launches," comments Guilhem Cussonnet, Data Scientist at L'Oréal Consumer Products France, who is also in charge of Digital Projects. "Brands like ours are benefiting from a makeup boom in the era of social beauty, and it's essential for our brand to stay on the cutting edge."
When the team at NYX Professional Makeup heard that AB Tasty was developing a social proof messaging solution, they were eager to be one of the first clients to try it out. Léa Benquet, Customer Success Strategist at AB Tasty, elaborated: "Our social proof messaging was a perfect fit for NYX Professional Makeup, who are extremely strong in their digital promotional strategy. We had already implemented similar tactics with their sister brand, Urban Decay – who target a near-identical consumer segment – to great effect."
"What was really appealing about AB Tasty's solution was that it was in a ready-to-use format – there was little to no code to implement. We were able to set up the messaging template on our own in only a few weeks, shortening significantly our usual IT lead times," added Guilhem.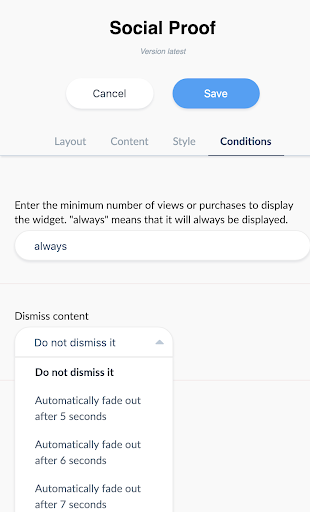 Social Proof: Why it Works
Social Proof messaging is based on one of the many cognitive biases inherent in human thinking – basically, we look to other people to help us decide what to do. It's a fluke in the way people's brains are wired, and one that many marketers already tap into. In contexts that are particularly influenced by trends and social norms, such as the beauty and fashion industry, social proof is especially salient. "Influencers, recommendations, reviews, celebrity endorsements…all of these tactics work because consumers care about what people they admire, or people like them, are liking, buying, and wearing," commented Léa.
NYX Professional Makeup Puts Social Proof to the (A/B) Test
The team at NYX Professional Makeup decided to run a simple A/B test on the product pages of their French e-commerce site to try out just how effective a simple line of social proof messaging could be. Version A of the test remained the same – a typical product page already in use. They then tested two alternate versions (for desktop visitors), with slightly different social proof messaging just below the 'buy' call-to-action. The first variation indicated how many of the items had been purchased that day; the second variation referred to the number of items viewed.
Concretely, they wanted to test how effective these simple lines of text would be at encouraging browsers to click on 'buy', as well as actually confirming their purchase. How powerful would the simple act of displaying what consumers' peers were buying be at influencing their own behavior?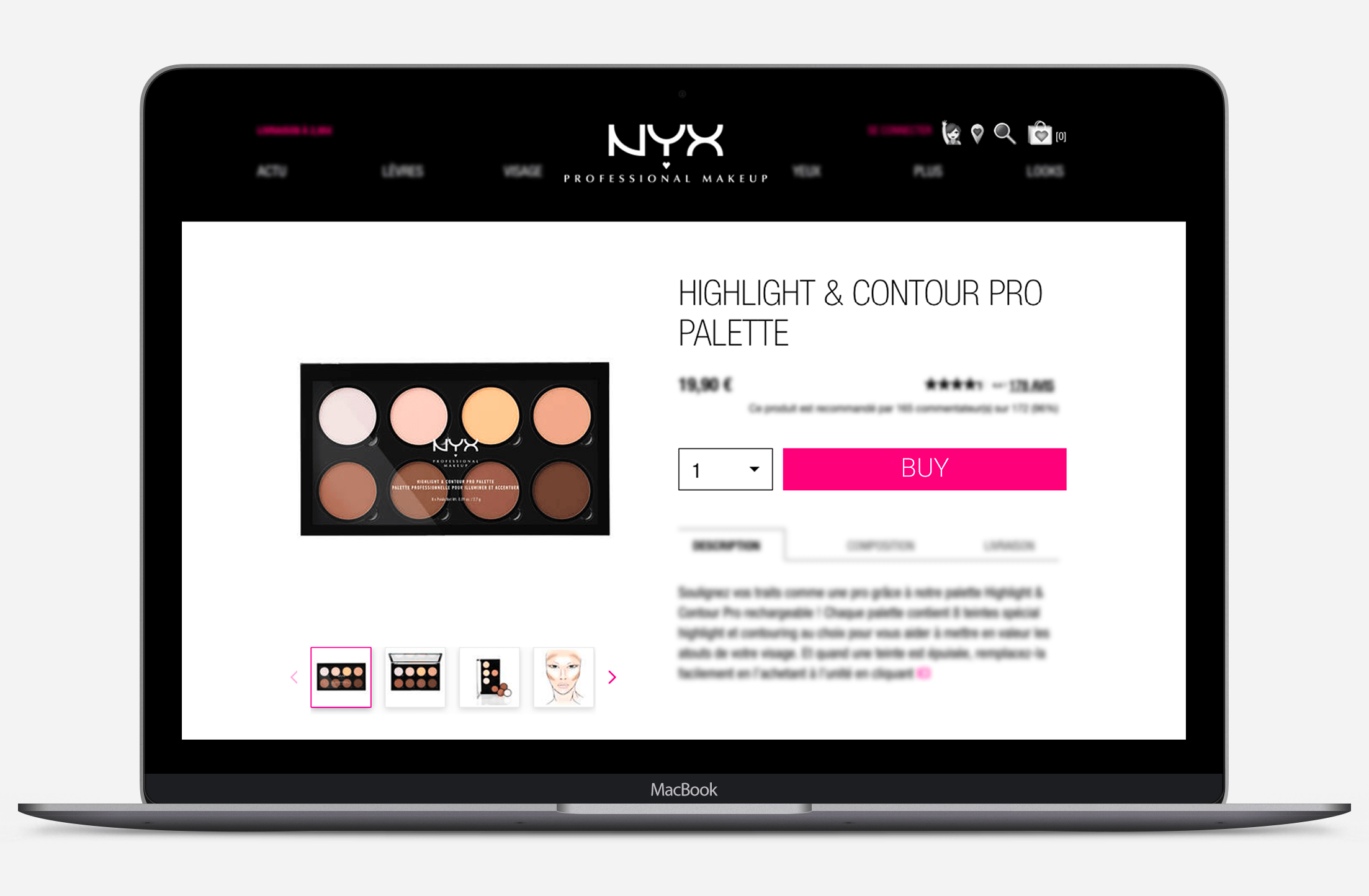 Original Version – No Social Proof Messaging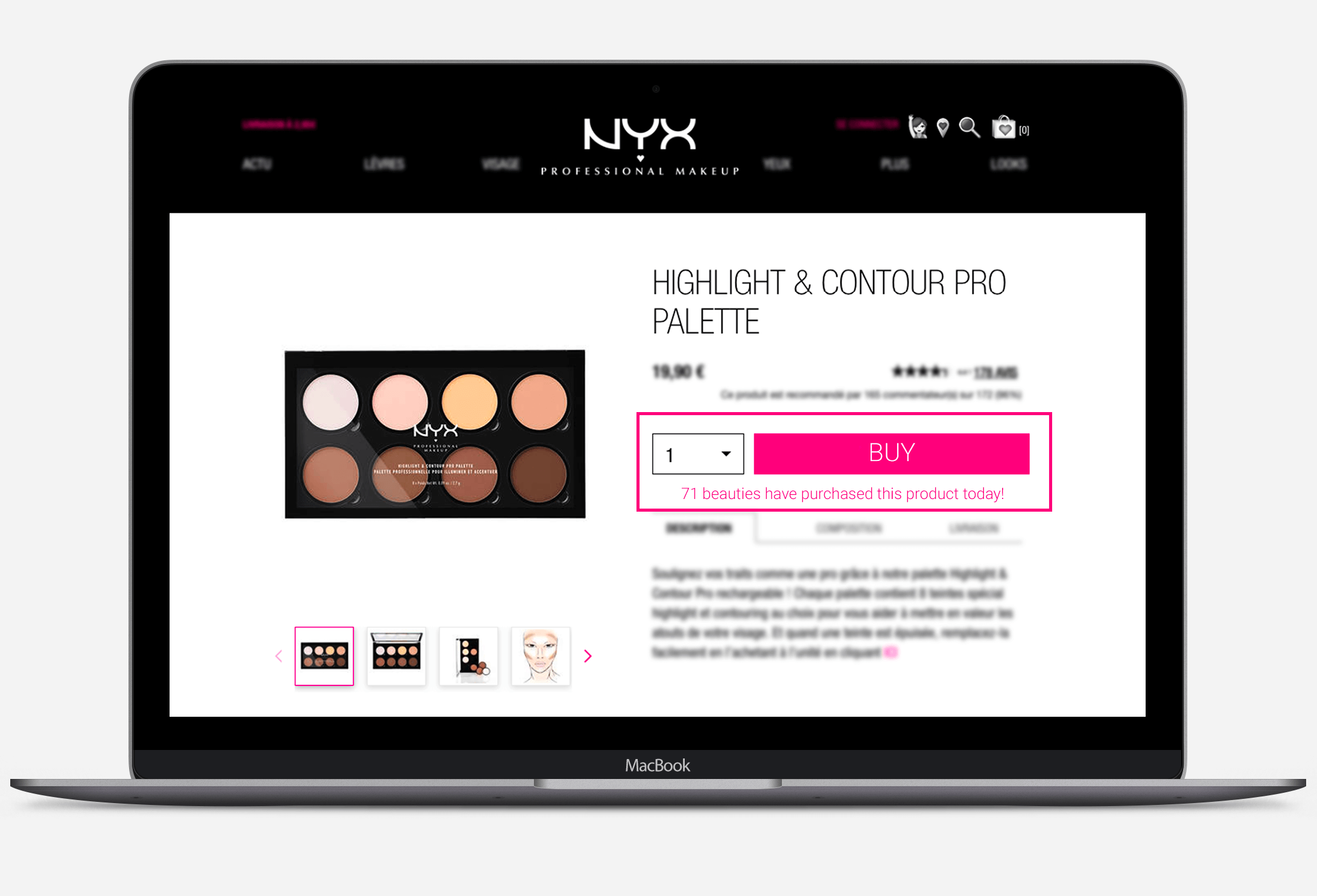 First Variation of Social Proof Messaging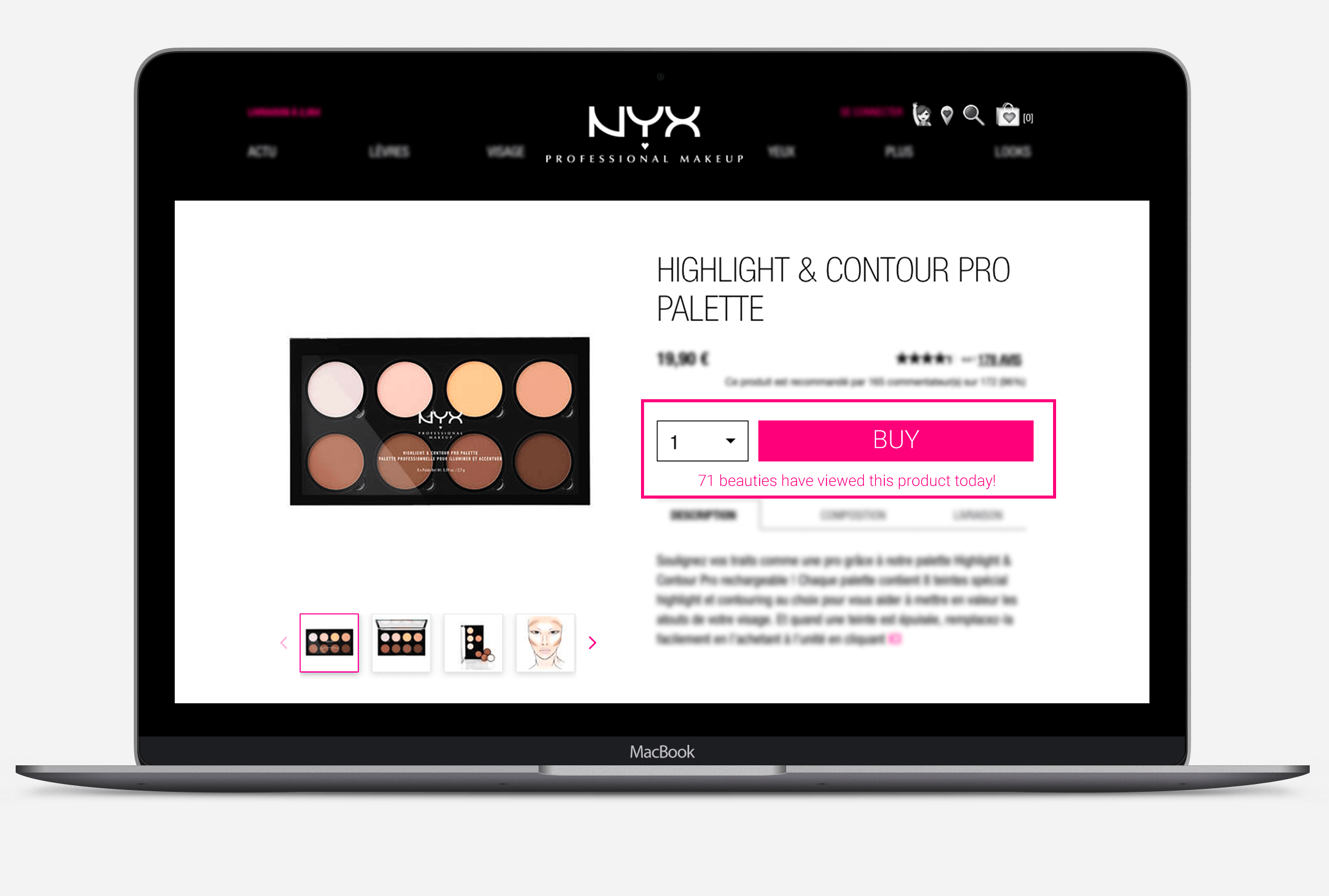 Second Variation of Social Proof Messaging
Double the Transaction Rate
After letting the test run for a full business cycle, the results were in: both styles of social proof messaging had a positive effect on click-through rate, transactions and bounce rate.
Overall, the wording based around 'purchases' instead of 'views' was more impactful. When compared to the original page, it bumped up the click-through rate on 'buy' by 43%, and it also doubled the transaction rate. The variation based on views also performed well – it increased the click-through rate by 32%, and the transaction rate by 33%.
An added bonus was the significant reduction in bounce rates to the pages with either social proof messaging; both variations brought that down by around 38%.
Clearly, this social proof messaging caught buyers' attention and stimulated them to continue down the purchase funnel.
Next Steps for Social Proof
"The results of this first test were far beyond our expectations," concluded Guilhem. "This is just the beginning: we are eager to scale the use of social proof on many more use cases in order to maximize the business impact." In addition to implementing this kind of messaging on a wider range of pages, NYX Professional Makeup can also use AB Tasty to run further experiments to test different types of social proof messaging. Adding more emphasis on creating urgency – for example, inciting consumers to 'act fast' to purchase very popular products – may also be effective in certain cases. AB Tasty's social proof templates are completely customizable, so NYX Professional Makeup will also be able to test different variations that play with the look and feel of the messaging.
"Social proof messaging is a kind of website personalization," explained Arthur Charbit, Product Manager at AB Tasty. "And just like with website personalization, best practice is to experiment to discover which messages resonate best with which audience segments."