Orange, one of the world's major telecommunications corporations, acquired the Moroccan Méditel in 2016, transforming it into Orange Maroc ('Orange Morocco'). Today, Orange Maroc is one of Morocco's top employers, offering unparalleled telecommunications services and a people-first HR policy.
Challenge
Orange Maroc had just launched a new offer named SVOD, a film and television series rental program. Though the new service was well-publicized and the benefits were clear, the marketing team hoped to increase the conversion rate on the associated landing page. Numerous ideas and hypotheses were identified with the aim of increasing engagement.
A/B Test Idea
This is where AB Tasty's WYSIWYG editor became invaluable. In fact, the platform's marketing friendly nature was one of the main factors that convinced Orange Maroc to choose AB Tasty over a competitor. "We recommended Orange Maroc go with AB Tasty because of their easy-to-use DIY editor," explained Hasnaa Kadaoui, Associate Manager of Web Optimization and Conversions at NSS consulting. "They needed a solution where they could be truly independent."
NSS Consulting was confident their clients could quickly and easily implement their new landing page design recommendations with the AB Tasty WYSIWYG editor. NSS therefore made two new landing page proposals, both cleaner and more concise than the original.
Both new pages more clearly highlighted the benefits of the new service, changed the main CTA copy from 'Submit' to 'Take Advantage of Free Offer,' and reworked the introduction of the 'terms and conditions' text. The second variation also drastically reduced the length of the terms and conditions.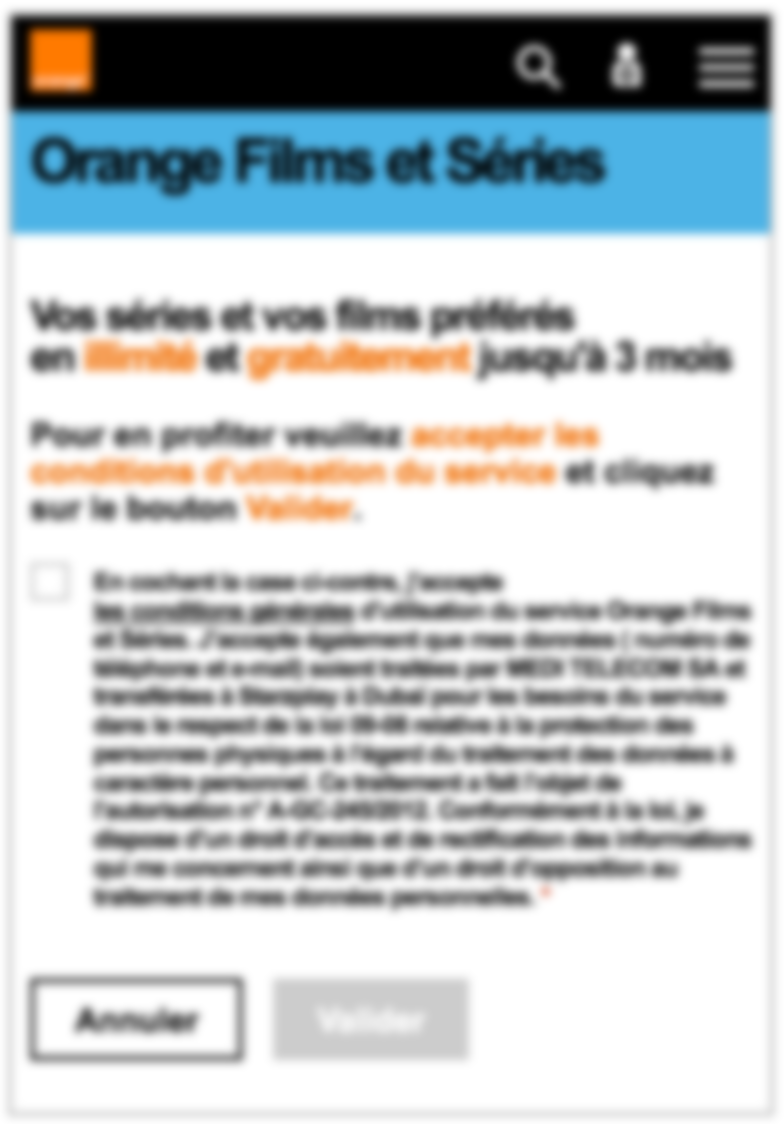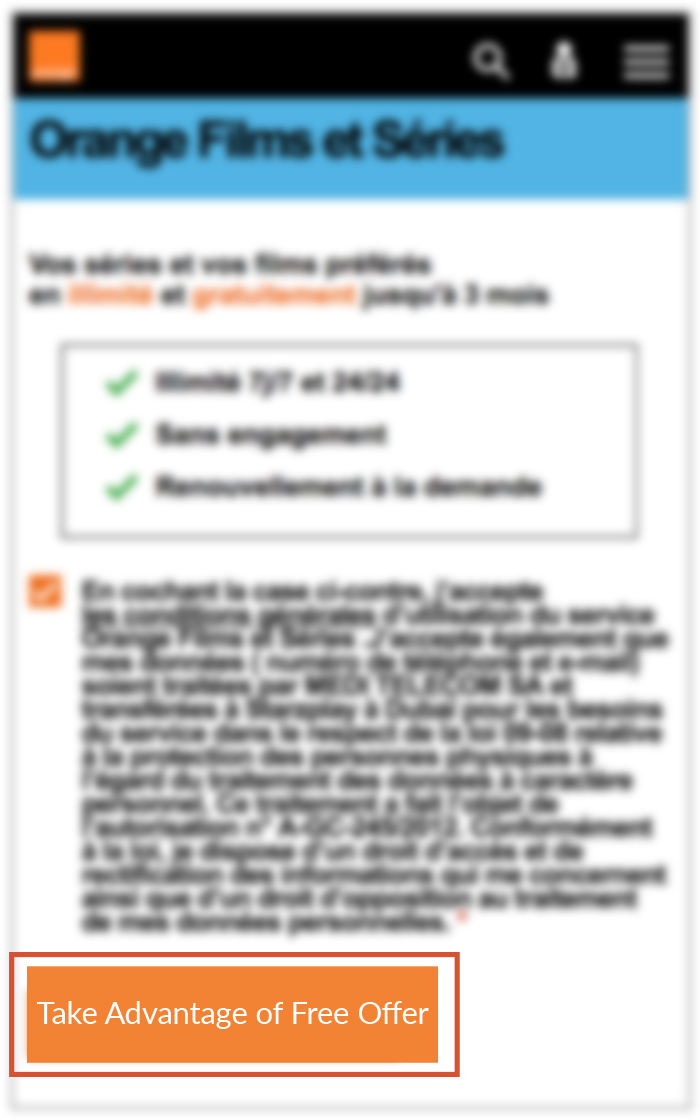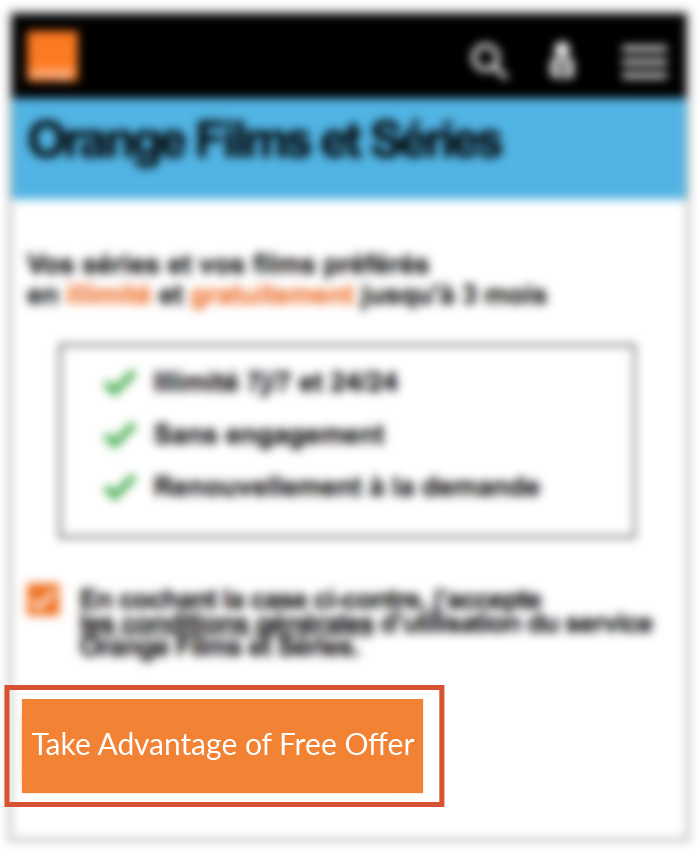 Results
After letting the experiment run its course, the results were conclusive: The first variation increased the click-through rate (CTR) by 13%. The second variation – the clear winner – had a 24% CTR, which was an increase of 26% compared to the original! Even better, this data made it easy for Orange Maroc's marketing team to hard code the winning variation into their site as soon as possible. "The data made available to us with AB Tasty allowed us to gain visibility and efficiency since we were able to implement the winning variation right away," explained Mohamed El Ghinimi, Digital Marketing Expert at Orange Maroc. "Along with being able to independently run A/B tests, this is a real plus for us!"
Takeaway Tip
Even a high-performing landing page can benefit from new test ideas to reach even higher conversion rates. Make sure your landing pages are clear and concise. Try to limit any aspects of your page that could be anxiety-provoking, and embrace a test and learn attitude that will lead you to build landing pages that bring in more leads.
"Thanks to AB Tasty's expertise and our experience in web optimization and digital psychology, we were able to help Orange Maroc define wording and layout design for key areas of their digital assets. Our complementarity allowed us to create new landing page propositions that were both more concise and more effective." – Hasnaa Kadaoui, Associate Manager of Web Optimization and Conversions at NSS consulting
Related article: Examples of Great Landing Page Designs