Petsonic is a Spanish e-commerce site for pet owners. Also popular in France, Belgium and Italy, Petsonic offers over 10,000 products from more than 130 quality brands, with a special focus on canines and felines. Their mission is to bring its customers the very best nutritional advice for their domestic animals, along with top quality products.
Challenge
With over 20,000 monthly returning visitors, Petsonic has a loyal customer base who rely on the site for their pets' nutritional needs. However, their marketing team is always working to increase this number. In order to do this, the team decided to focus on optimizing their existing web traffic, instead of investing more resources in acquiring new visitors. The question then was, what could they do to convince their existing website visitors to create an account?
A/B Test Idea
With the goal of acquiring new customers, the CRO team at Petsonic decided to offer a 5% discount for new customers who created an account with them on their website. They had a hunch that such an attractive offer for a first time purchase would encourage account creations, therefore converting more visitors into customers.
To test this idea, they created an A/B test using AB Tasty. Thanks to AB Tasty's WYSIWYG editor, they were able to design the relevant pop-up in a matter of minutes, which would be triggered for new visitors accessing the product or category pages.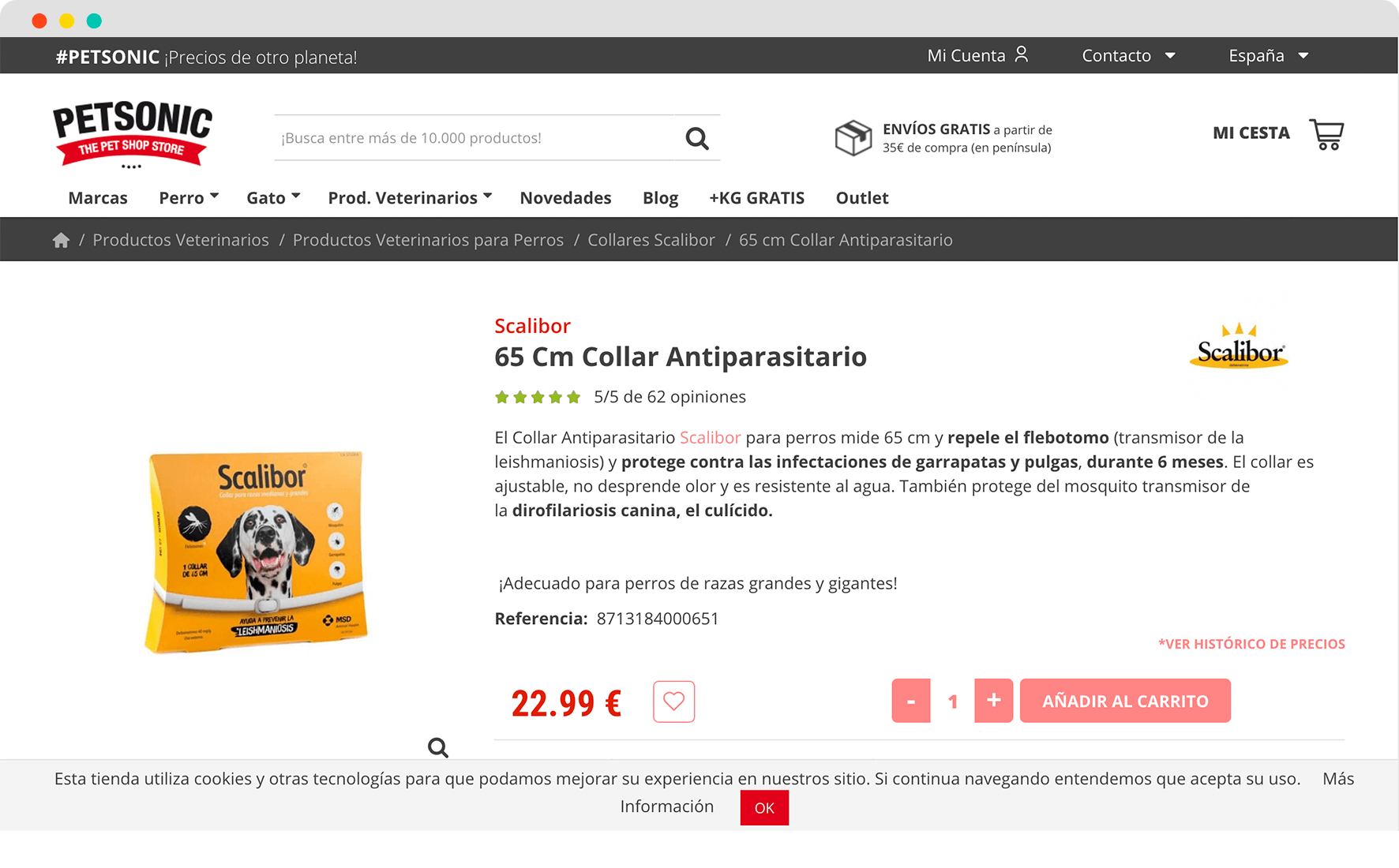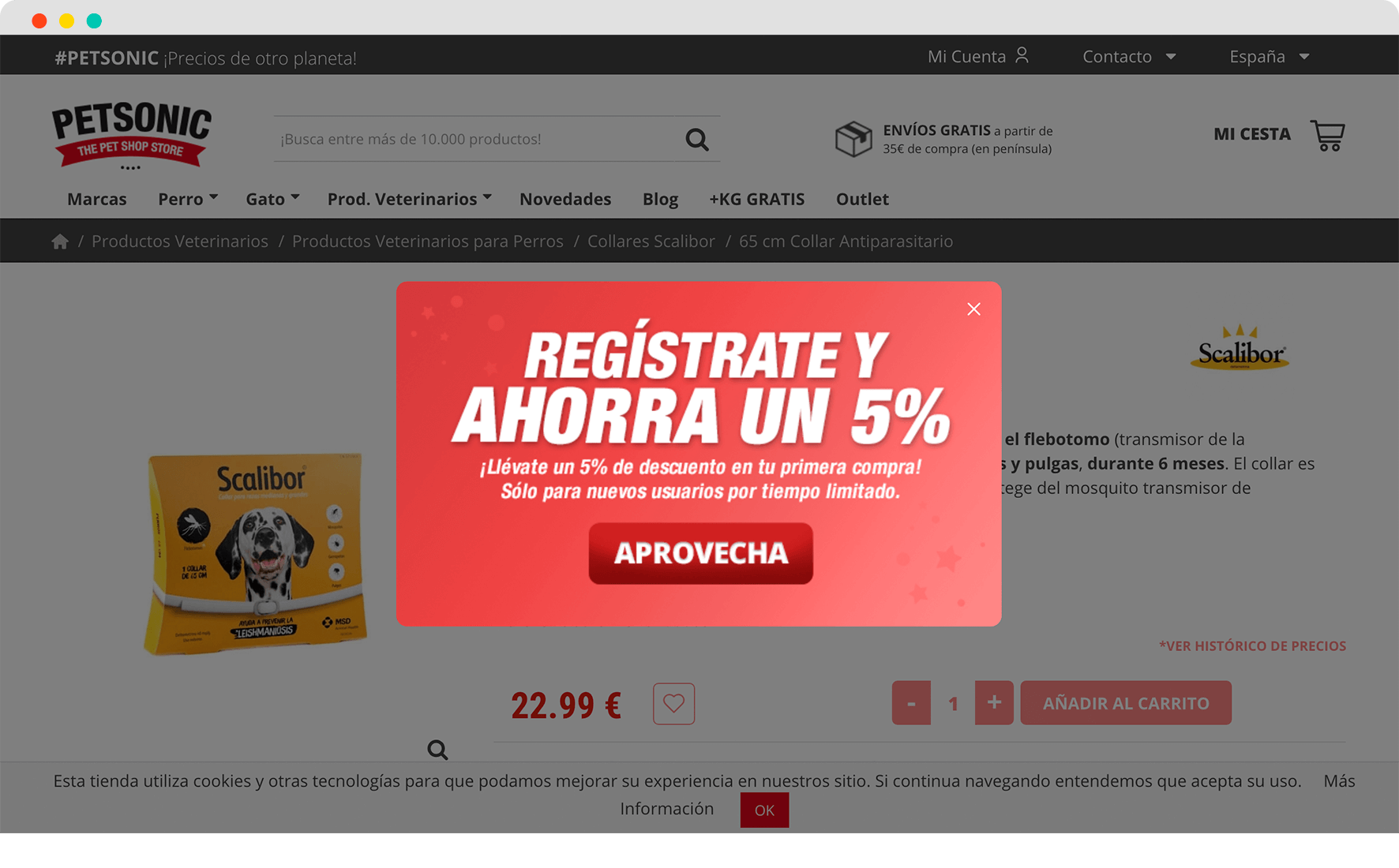 Results
The CRO team kept the test active for a month, which was long enough for the test results to have a 100% reliability rate.  The results of the A/B test confirmed what Petsonic's CRO team had hypothesized: the discount incentive had a positive effect on website metrics. The page variation with the pop-up advertising a 5% discount experienced an increase of 147% in traffic. In addition, they also managed to reduce the bounce rate by nearly 10%. These positive results were noted not only on the Spanish version of their website, but on the French and Italian ones as well.
Takeaway Tip
To convert new customers, you don't necessarily have to make a big investment in traffic acquisition. Here, Petsonic decided to optimize its website and take advantage of the traffic they already had in order to hit their objectives. Take advantage of the traffic you already have and offer your users attractive incentives to get them to convert into customers.