Introduction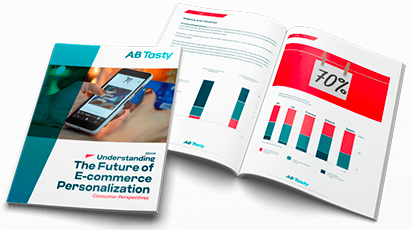 Website personalization has become wide spread throughout the internet. But what type of personalization do consumers actually want? Are there times brands cross the line? How can e-commerce companies be sure they're offering the best possible customer experience?
The Report
That's why we surveyed 2,000 consumers in North America and Europe – to discover first-hand.
What you'll learn
The types of website personalization consumers demand
How to bring a lapsed customer back to your site
How to bridge the online offline shopping gap
Surprise shipping fees was the most popular answer for why someone would switch to shopping on a different site for the same product – above too much advertising, poor site navigation or search tools, and even concerns over data privacy.