This was another exciting year for AB Tasty users! Our team worked hard to implement 50+ features and 100+ improvements. Thank you, as 25% of these were suggested by you! As a result, you unleashed your creativity easier than ever before. During the 2022 Black Friday period, 71% of our customers had at least one live campaign. Pop-ins and banners were your favorites among the thousands of live personalizations and experiments using widgets.
And we can't wait to see how creative you're going to be in your next campaigns using Custom Widgets, the first 2022 feature we're going to dive into!
Engagement
Custom Widgets & the Widget Library
That's the innovation of the year! Now you can create and customize your own widgets to scale your best ideas! Inject your code to create your own ready-to-use widgets and use them in any campaign you want. Or browse through the new Widget Library to find the perfect widget for your customer scenario. We also brought lots of improvements to the ready-to-use widget configuration, such as the way they appear and disappear or the way to trigger them. You can always customize these and turn them into your own Custom Widget!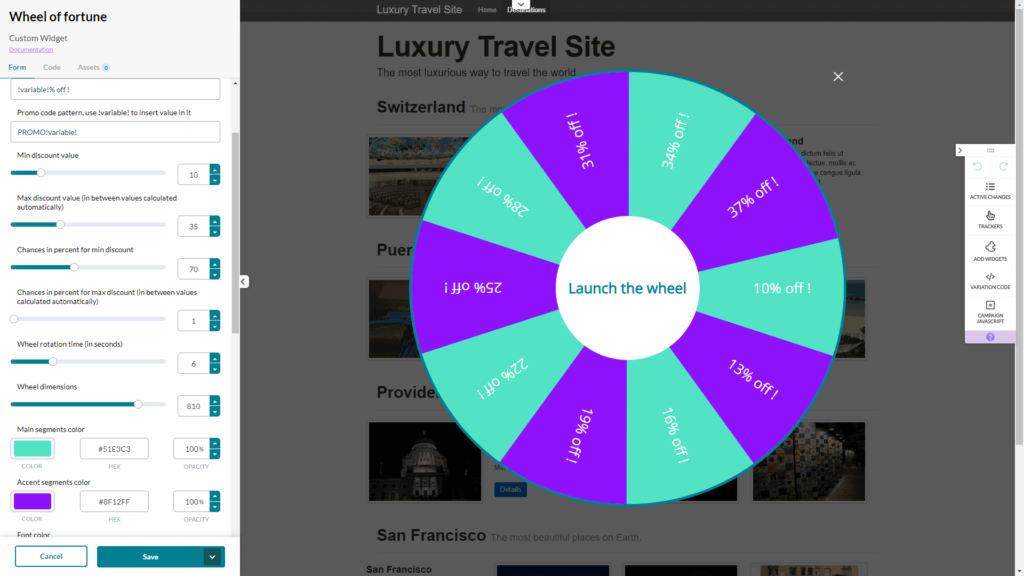 New audience segments
The segment builder was enriched with ROI-driven audiences this year. Remember the AI-powered Content Interest that enables the identification of consumers who share an interest in your products or services? You can now see the most relevant topics – including view and transaction rates – linked to each keyword directly in the builder.
Also, easily target low-hanging fruit using the Abandoned Cart segment and choose to address only those with a certain amount or number of items in the cart.
Ecosystem fit
This year we developed a new set of full-circle data flow integrations with the best-of-breed solutions we encounter in our customers' tech stack. Now, you can analyze the entire customer journey in your favorite solution: Google Analytics 4, Segment, Mixpanel, and more. Expose your audiences (or cohorts, traits, segments) to campaigns and send results back into your tools. Stay tuned – more integrations coming your way in 2023.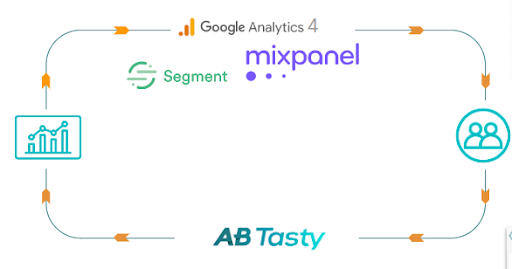 Campaign insights
In 2022, the reporting page was enriched with all kinds of filters: device, date, geography, transaction, loyalty, attributes, action from visitors…the list goes on! Use them to analyze audience behavior on specific dates or compare results between two segments. For example, you might want to check if your experiment has a different impact on mobile versus desktop users.
Performance
Speed matters! In parallel to continuous improvements on our tag, you can now find out whether and why your campaigns might affect your website's load time on the new campaign performance center page. All details about performance are visible here and you can navigate directly to where in AB Tasty you need to go to solve the issue.
Privacy & compliance
What happens with your campaign when a visitor declines cookies? Ally, our virtual assistant has your back! She will guide you through campaign behavior settings and explain all the details about the choices you have to make to meet requirements around consent and privacy.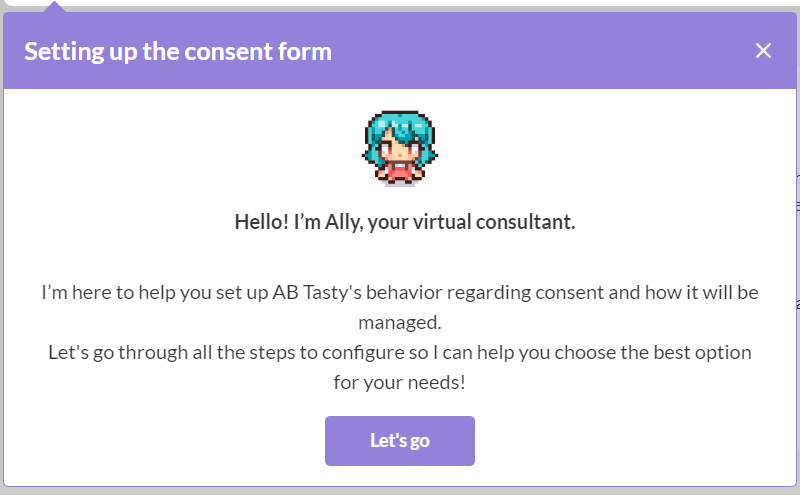 Make your life easier
We got used to it so quickly that we almost forgot it's recent: the new intuitive interface is really easy to use, with the main menu on the left and the drop-down settings on the top right. Continuous dashboard evolutions now let you see what's essential for you: you can personalize your view and see campaign readiness status right away.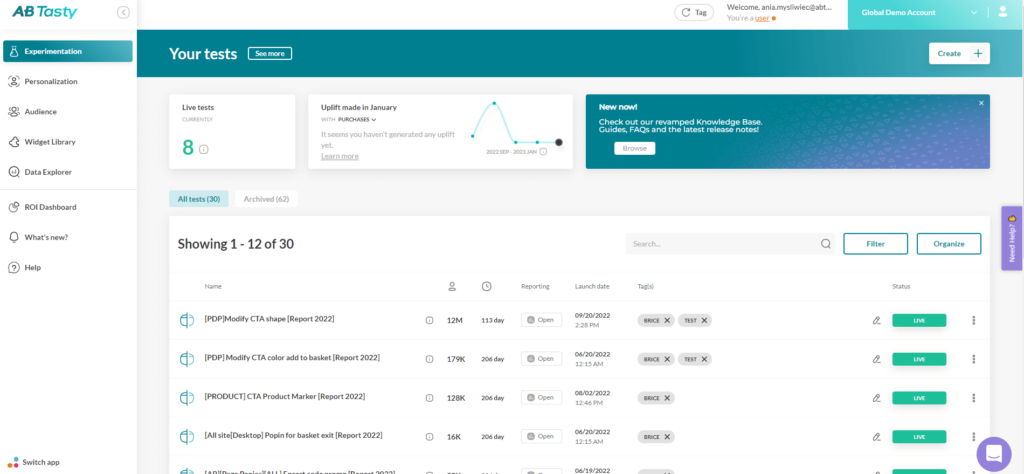 1:1 Personalization and intelligent search
Last but definitely not least, in 2022 we acquired Epoq, adding to our portfolio to better serve brands on their mission to build 1:1 customer journeys from search to cart. Our solution set now includes:
Intelligent search

: a fast, powerful search engine that gets customers straight to the product they want to buy.

Intelligent recommendations

: an AI-powered recommendation engine that surfaces new revenue opportunities.
Check out this webinar to get more details about recommendations and site-search for your business!
More exciting features are currently a work in progress for 2023! Do you have suggestions for our roadmap? Connect to your AB Tasty account and send or vote for upcoming features using the "submit feedback" link. We can't wait to see what YOU will build in 2023!