One-to-one personalization, also known as personalization marketing, is a strategy that creates content based on audience segments and user behavior to encourage conversions, collect data, or start engaging and building a relationship with prospective customers.  Personalization marketing is one of the most popular and successful ways for companies to truly engage with existing clients as well as prospects—when done well. 
The key to success when it comes to personalization marketing is building a trusted and established relationship between the brand and the customer. When it comes to retail (particularly online retailers) personalization marketing can take on many forms, such as:
Recommended emails

Geo-location data requests

Special discount codes

Reminder emails to customers who haven't browsed in a while.
We looked at 7 brands that really nail one-to-one personalization and explore some of the reasons why customers respond so well to these campaign tactics.
1. ASOS's Social Connection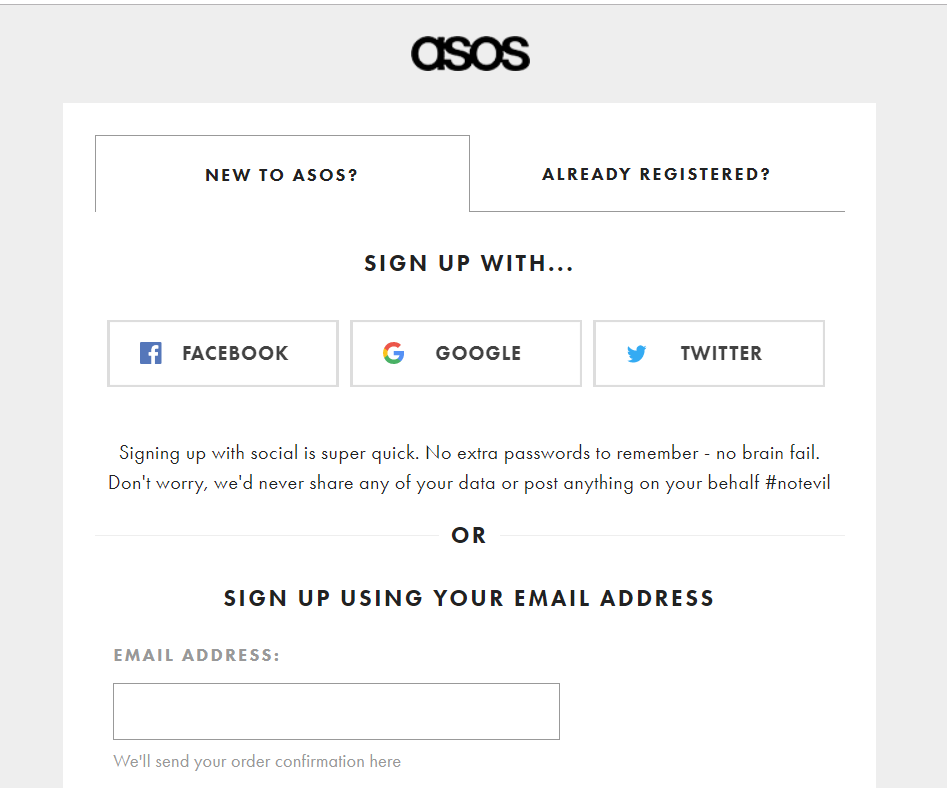 Online retailer ASOS prides itself on offering both new and existing customers a range of personalized  discounts and deals, which vary depending on if:
It's a new customer 

It's a returning customer that's demonstrated a particular interest (e.g. shoes)
A regular customer (who could then be offered premium next-day delivery, for example)
But how does ASOS get this information? One method they might use is encouraging customers to log in to the site using social media platforms, which would allow ASOS to access further details such as age, gender, and location—which can then be used to tailor even more personalized messages.
Why it works: The ability to use a social platform for account creation makes the process simple for shoppers, while giving ASOS more insight into what deals or promotions would be of the most interest to them.
 2.  Nordstrom Remembers Your Size
Nordstrom gave its online shopping cart a simple-yet-effective personal touch: remembering returning customers' clothing size. This may not seem like a massive approach to deliver a personal experience, but it creates a more seamless checkout for the user and brings them one step closer to the purchase. It's a rather clever move from Nordstrom that hasn't gone unnoticed.
Why it works: Remembering the customers' preferred size (based on previous purchases) instantly shows the brand's attentiveness while making checkout even more simple. 
3.  Amazon's 'Recommended For You' Approach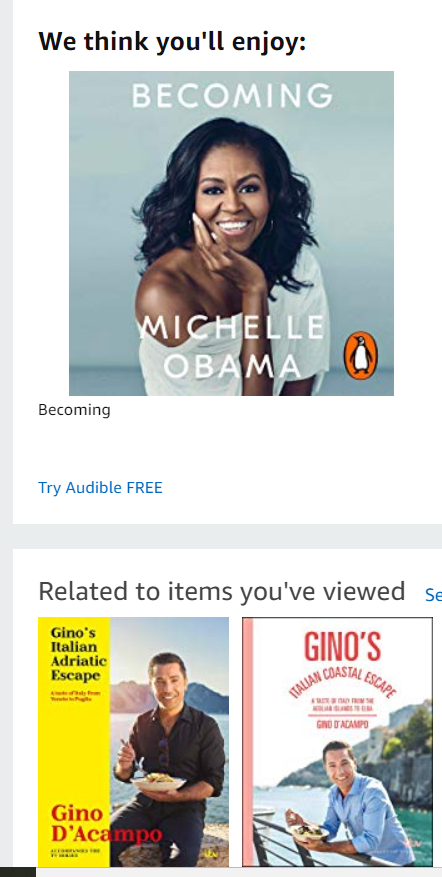 Amazon is no stranger to personalization marketing. In fact, it could be argued they were the first major e-commerce retailer to really put personalization into action. The company has become known for its product recommendation emails and personalized homepages for logged-in customers. Using their own algorithm, A9, Amazon goes above and beyond to first understand customers' buying habits and then deliver an experience that's been deliberately designed for relevance. 
Why it works: Customers feel valued and understood by the retailer when seeing emails and recommended "picks" that are tailored to their interests. Consistency also plays a part in Amazon's approach, as they continue to deliver an even more granular personalized approach for customers. 
 4.  Nike and Their Customized Approach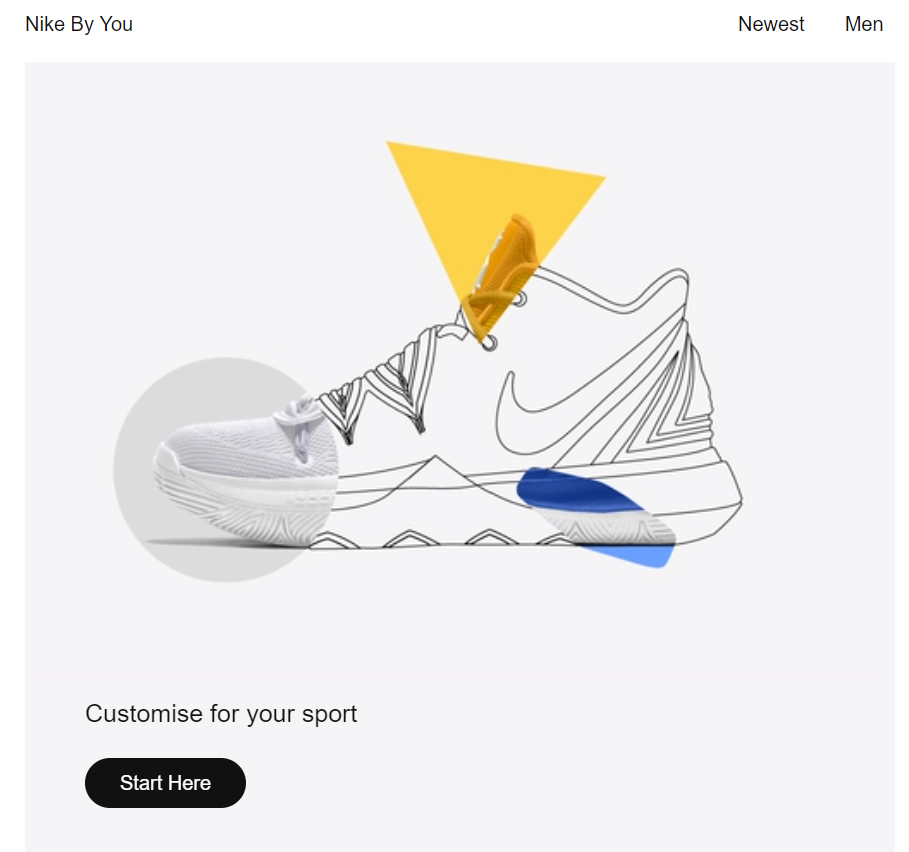 Nike always goes the extra mile to personalize the shopping experience, as we've seen with their SNKRs app that allows premium (loyalty, Nike+ shoppers) access to a large catalog of products that they can then customize. It's the perfect way to cement customer loyalty by offering them the unique opportunity to tailor items to their exact liking. 
Why it works: By giving customers a certain degree of autonomy with design, Nike is giving customers the freedom to express their individuality, even while the company continues to produce the same style shoe around the world. Despite being a huge brand, Nike has created a great loyalty program that engages customers and stokes their excitement about buying Nike products.
5.  Net-A-Porter's Personalized Touch
Luxury online retailer Net-A-Porter has adopted the 'recommended for you' approach but with a unique twist to appeal to its high-end customers that want a more premium service when they shop. The company gives away freebie products to customers based on previous purchases, adding a personal touch to an otherwise standard online shopping experience. This is not dissimilar to Amazon's recommended emails, except Net-A-Porter customers receive a physical product — and who doesn't like a gift!
Why it works:  These gifts show the appreciation Net-A-Porter has for its customers and helps to bring the luxury shopping experience online. 
6. Coca-Cola's  Name Campaign
In 2011, Coca-Cola launched its Share a Coke campaign in Australia, printing thousands of names on their diet and original soft drink. This simple-yet-effective campaign made sales skyrocket, supporting the notion that consumers engage with brands that address them by their first name (albeit in a rather broad sense!) Personalized bottles became all the rage, with people trying to find their own names along with those of their friends and family members. The campaign was globally recognized and started the ball rolling for other brands such as Marmite, which also saw great success with a naming campaign.
Why it works: Is it the simple notion of vanity that makes these name campaigns so popular? Consumers love to see their own names on popular products, making them almost 'gimmicky' with a collectible edge that makes people feel special! 
 7.  Target's Guest ID
The US retail giant Target decided to up its personalized campaign game by assigning each customer a guest identification number on their first interaction with the brand. Target then used the data to obtain customer details like buying behavior and even job history! Target used the data to understand the consumer habits of its customers and to create a view of their individual lifestyles. Target focused particularly on customers who also had a baby registry with them and even used their marketing data to make 'pregnancy predictability scores' for customers who were browsing particular items!
Why it works: Arguably, delivering a personalized experience for every customer visiting a physical store is a tough job for any retailer. By assigning a 'guest ID', Target was able to understand buying behaviors and patterns from their customers in-store and use the information to make suggestions on products they may be interested in.
Conclusion
Personalization can take many forms: emails that address customers by their first name, freebies based on behavioral analysis, previous purchase history, geo-targeting… The level of success from a one-to-one personalization campaign relies on a number of factors, such as the level of trust the consumer feels with the brand, the accuracy of the campaign, and how personalized messages are delivered (and even the platform they're delivered on).