Without customers, you don't have a business. This fact means customer acquisition is one of the most crucial aspects of any business plan. So what's your customer acquisition strategy? If you don't have one, you're not alone. Many businesses don't — and that's what we're here to help you with today.
The truth is, for many organizations, it's easy to keep doing what you're doing (especially if you have a profitable business). But without a defined customer acquisition process, you're likely missing out. The best way to grow your customer base faster is with a well-thought-out strategy. Keep reading to find out how to create one.
In this article, we'll cover:
What is customer acquisition?
The definition of customer acquisition is simple: It's the steps you take to get new customers. If you're running a business and you have customers, you're already doing it. But without a strategy, you're not doing it as efficiently as you could be.
A customer acquisition strategy outlines the approach you will take to acquire customers based on what you know about your target market. It defines the contact you have with your audience, from the first connection to your customer retention plan.
When done right, a customer acquisition strategy will help you attract attention, convert more customers, and keep them. A consistent pipeline of clients is essential for growing your business and its profits.
Before you begin, you'll have to do some groundwork. You need to know who your customers are and how you can help them. Here are some questions to consider about your target market:
What are their demographics (e.g., age, gender, occupation)?
What are their biggest problems and challenges?
How can your product or service help solve them?
Where do they spend their time?
How do they look for information online?
What are their values? What's important to them?
The more you know about your audience, the more effective your customer acquisition process will be. To get the best results, spend some time on this groundwork before moving onto strategy development.
Customer acquisition strategies
Once you understand your audience, you need to choose which platforms you will focus on for customer acquisition. It's a good idea to select more than one, but make sure you have the capacity to do them well. Unless you have a dedicated marketing team, it's unlikely you will be able to do everything. The trick is to choose the platforms most likely to reach your target audience. Here are the most popular and effective strategies:
1. Content marketing
Content marketing is the cornerstone of many customer acquisition strategies. It involves creating content that addresses your target customer's concerns and challenges.
This method is one of the best ways to build brand awareness, establish trust, and direct people to your website. Content marketing also increases the effectiveness of many other strategies we'll go on to discuss.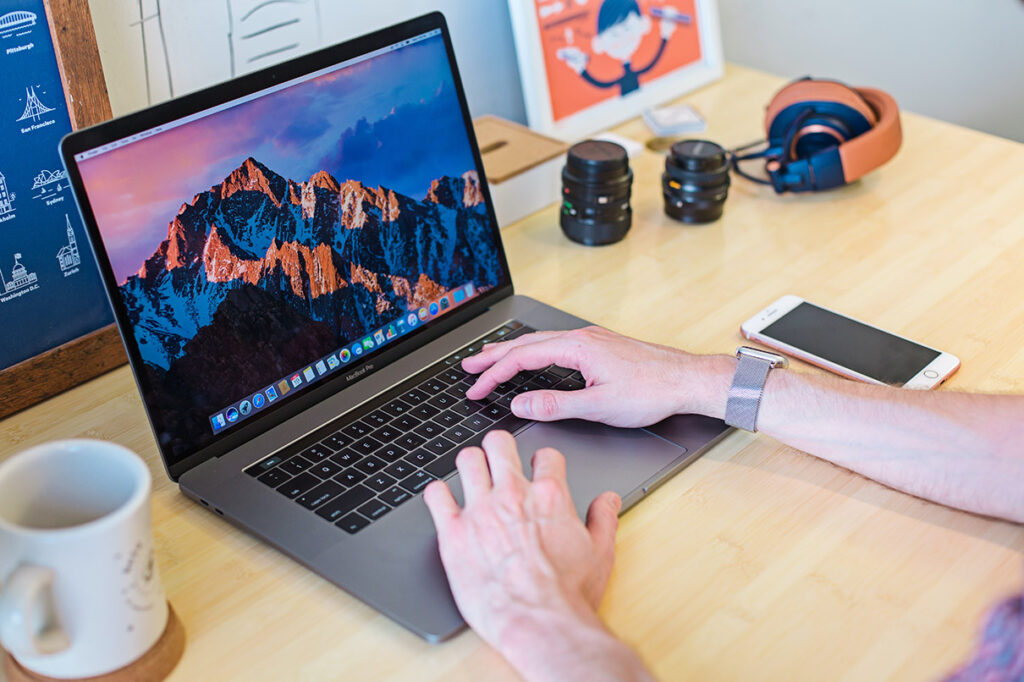 Blog posts are the most common form of content marketing, but you can create many other types of content. The right approach will depend on your audience: What type of content are they most likely to consume? Here are some more examples of the kind of content you could create:
The bottom line is that everything you create should benefit your customers. You're demonstrating that you understand your audience, and you can help them solve their biggest challenges.
Be careful not to make everything you produce promotional in nature. The best content marketing strategy is one that engages the reader. Remember that people don't love to feel like they're being sold to — they love to feel understood, seen, and heard.
Often, your content represents the first time a person interacts with your business. The goal isn't necessarily to sell to them at this stage but to direct them into your funnel, where you will acquire new customers.
2. Search engine optimization
Search engine optimization (SEO) is another popular customer acquisition strategy. It ties in well with content marketing, helping the content you create get discovered by your target audience. In fact, we recommend that everyone who makes content consider SEO!
Think about it: When you need to find some information, where do you go? For most of us, search engines are the first place we look. We put our query into the search box and click on one of the first results to get our answer. How often do you go past the first page in search of what you're looking for? We're guessing rarely — if ever.
This scenario highlights why SEO is so vital for acquiring new customers. Most people follow the same steps when they want to get information. Optimizing the content you're already creating to answer your audience's questions is the best way to capitalize on this.
To optimize your content, you need to understand how the search engines' algorithms work. The most important thing to remember is that all search engines, including Google, share the same goal: Making sure they give people the best answers to their queries.
This universal fact means that, first and foremost, you should focus on creating excellent content for people, not algorithms.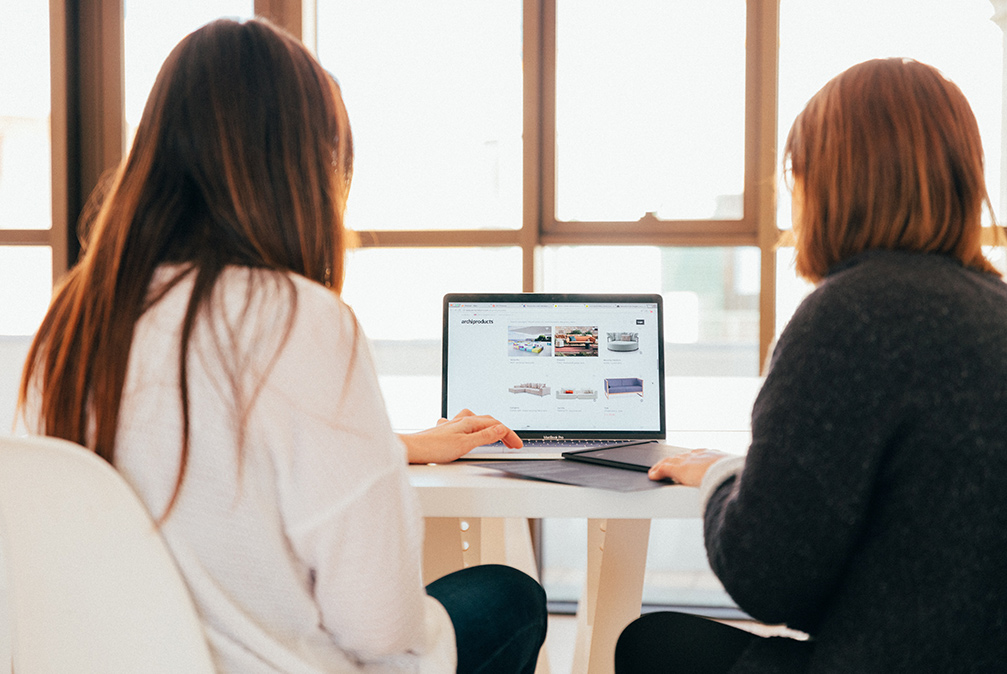 Once you've done this, you can optimize your work so the algorithms know this is a quality piece of content that answers your target audience's questions. Other factors that help your content to rank well include:
Using the right keywords
On-site optimizations (e.g., page speed, meta data)
Link building (both internal and external)
Domain authority
How website visitors interact with your content (e.g., how long they stay on the page)
3. Email marketing
Many businesses fail to convert website visitors into paying customers. Do you get a decent volume of people on your website but few sales? Email marketing can be an excellent solution to this problem.
We often don't acquire customers the first time they visit our website. Because of this, you need to find a way to keep in touch with people who express an interest in your content. Although there are other ways to do this, such as retargeting advertisements, email marketing is often the preferred solution to keep the cost of acquiring down.
One major advantage of email marketing is that you're not reliant on an external provider to reach your audience. Once you have a potential customer's email address, you have direct access to their inbox. They have already expressed an interest in your content by signing up. This means they're also likely to be interested in your product or service.
As with many other customer acquisition strategies, the key to email marketing is to provide value. It's OK to send sales emails … But these shouldn't be all you send to subscribers. In between your sales pitches, keep them engaged with interesting, informative, or entertaining content. This will help ensure they open your emails when you do have something to sell.
4. Social media marketing
Most people use at least one social media network regularly, whether it's Facebook, Instagram, or LinkedIn. The constant flow of prospects means that social media is an excellent place to find new customers. This applies to people from all demographics, age groups, and occupations.
However, it's not as simple as many people assume. Social media isn't an easy route to gain new customers — you need the right strategy, which starts with a thorough understanding of your target market. Consider these questions:
Which social media networks are they on?
How often do they use them?
Do they use them at certain times?
What kind of content are they consuming when they're online?
Once you know the answers to these questions, you can begin to build your strategy. If you're not sure, take a look at your competitors' social media accounts. When are their followers most active? What gets the most engagement?
Social media is a great place to gather insight into your target audience. Taking the time to understand how they use it can help you create content that attracts them to your website.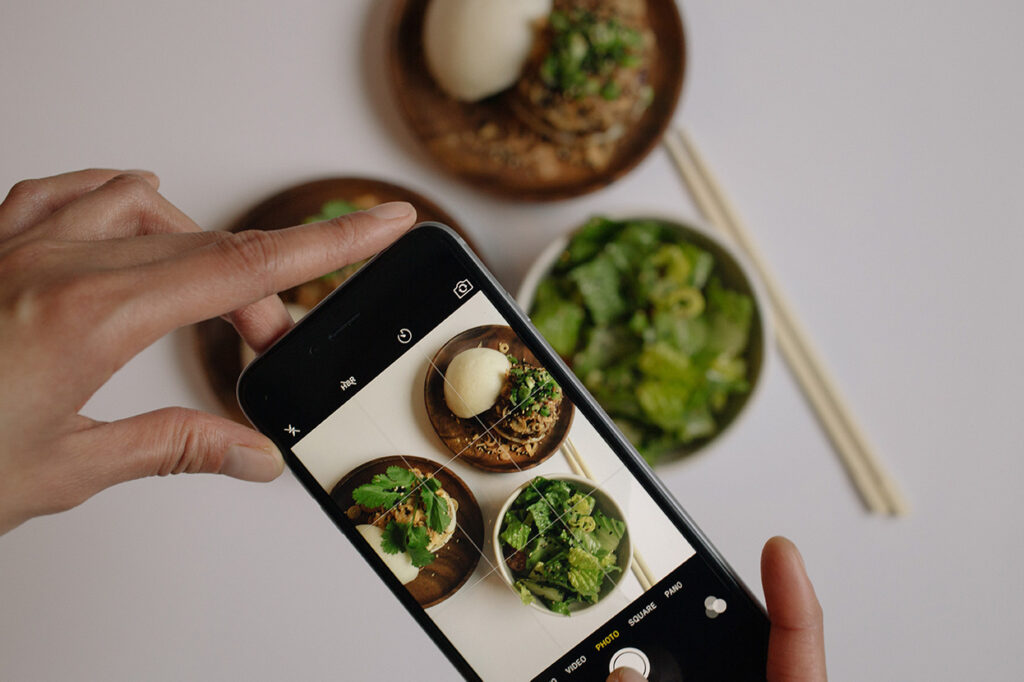 Besides organic social media, you could consider paid advertising as part of your social media strategy. For example, Facebook ads are a cost-effective way to reach your audience. As Facebook holds tons of data about its users, the targeting options mean you can direct your campaigns to the people you need to see them.
5. Paid advertising
Most of the strategies we've discussed so far are free or require minimal investment. If you have the budget, paid advertising can be a great way to boost your customer acquisition.
It can work as a standalone strategy or in combination with the others we've mentioned. For example, combining content marketing with paid advertising can help get more eyes on your content. For most businesses, it's easier to direct people to a piece of engaging content than it is to a product page. Because of this, advertising key blog posts that tie in closely with your product or service can result in more website visitors than a product advertisement. If you combine this with email marketing, you can amplify your conversion rate from the blog posts. Once a person is on your email list, you can nurture the connection before selling to them.
There are several ways to advertise your business. The two most popular are Facebook ads, which we've already discussed, and Google ads.
Google Ads are an advertising service you can use for paid search marketing. Unlike search engine optimization, which focuses on organic traffic from user searches, a paid ad enables you to place your website among the top-ranking web pages, even if it isn't ranking organically.
Like SEO, it's essential to conduct thorough keyword research to ensure you're targeting the best terms with your advertisement.
6. Referral programs
Referral programs have gained popularity in recent years. They are a perfect choice if you already have a loyal customer base. Referral programs work by leveraging other people to grow your brand.
You will need to offer an incentive for people to refer your business to their networks. What you offer will depend on the nature of your business. It could be an account credit, a freebie, or a financial reward — whatever you decide will work for your audience.
What about if you've just started your business? If you think you'd like to introduce a referral program, prioritize the customer experience. The key to an effective referral program is to create a business people want to tell everyone about.
Another strategy that works well with referral programs is influencer marketing — in other words, asking people with large social media followings to share your product or service. Some influencers will do this in exchange for a percentage of the sales they help you acquire. This can be an effective way to reach a new audience, especially if your brand account doesn't have a large social media following. For the best results, make sure the influencer has a good engagement rate on their existing posts.
7. Customer retention
It's important to remember that the work doesn't stop once you make a sale. Customer retention is an integral part of the process. Once someone becomes a customer, how can you encourage repeat purchases?
For many of the acquisition strategies we've discussed, the cost of acquiring each customer can be high. You need to consider how much time you or your employees spend implementing the strategy. It takes time and effort to create content that converts — and time costs money. This means that even if you focus on using organic acquisition strategies to get new customers, you'll have to work for them!
If customers only buy from you once, it will impact your profits further down the line as you will need to continuously attract new customers to maintain the same level of profit.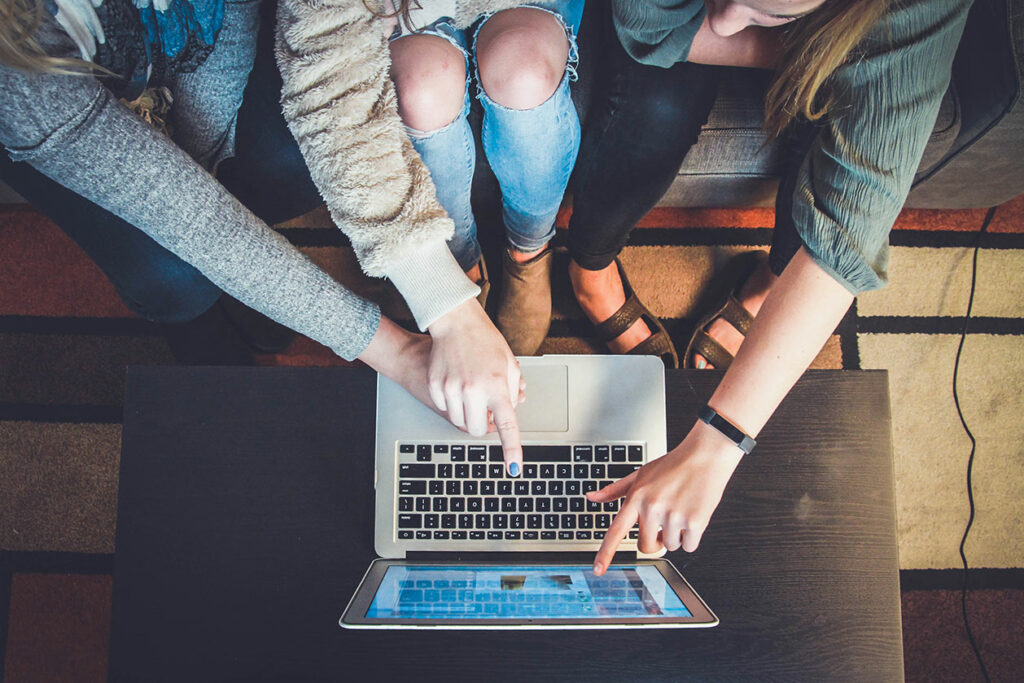 If you're serious about growth, you'll need to make sure you retain customers by focusing on the customer experience. What do you want people to think and feel when they use your brand? How will you deal with queries or complaints? How will you encourage people to make a repeat purchase?
Customer retention often falls to the smaller details. In the quest to grow your business, don't forget the basics. Treat your customers well, and they will treat you well in return.
How to develop your customer acquisition process
Now that we've considered the key strategies people use to acquire customers, how should you put it all together?
There are many factors to consider when creating your customer acquisition process. We recommend breaking it down into the following four steps:
Step 1: Create your funnel
The first step is to create your customer acquisition funnel. Think about your customer's journey to making a purchase. In most cases, they should start at the top of the funnel and filter down toward the bottom through the pre-determined steps you will set out in your strategy.
At the top of the funnel are the strategies you will use to build brand awareness and get people interested in your brand. For example, you might use paid advertising, SEO, or social media to grow awareness among people in your target market.
This first part of the funnel should filter down into the next stage: Getting people onto your website. This step is where content marketing can be beneficial. Content that answers a question your ideal customer has will get a click through to your website. If the potential customer likes what they see on your site, they will stick around to read more.
But many people still aren't ready to buy at this stage, so you should ensure your strategy has a way to engage them beyond this point. For example, you could use paid retargeting ads or email marketing. If you decide to use email marketing, it's a good idea to include plenty of opportunities for your readers to subscribe throughout your website and blog posts.
When a potential customer makes it to this part of your funnel, there's a good chance they're interested in your product or service. The trick now is to nurture those leads and provide them with regular opportunities to buy.
The key to developing a funnel is to remember this: The more people that come into the top of your funnel, the more that will come out of the bottom.
That said, each part of the funnel needs to work to get those all-important conversions. Don't forget to put the customer experience at the heart of everything you do.
Step 2: Implement your strategy
Once you've done the groundwork, it's time to implement your strategy. For each technique you've decided to use, you should create a more detailed plan.
When you're clear about what you need to do, it's time to put the plan into action!
One thing that's important here is consistency. Your customer acquisition strategy must be something you're working on continually. Even though you'll be focusing on retaining as many customers as possible, customer churn is inevitable. A consistent customer acquisition process ensures a steady stream of new customers. These new customers then provide you with a baseline to improve on over time as you continue to grow your business.
Step 3: Evaluate the results
Step three is arguably the most underrated stage of the whole process. But the truth is, you're probably not going to get it right the first time. Any new customer acquisition strategy takes some trial and error. Even when you've created a plan that works, it will always be possible to do better.
Analyzing and evaluating your results is crucial if you want to get the best conversion rates with the lowest customer acquisition cost (CAC).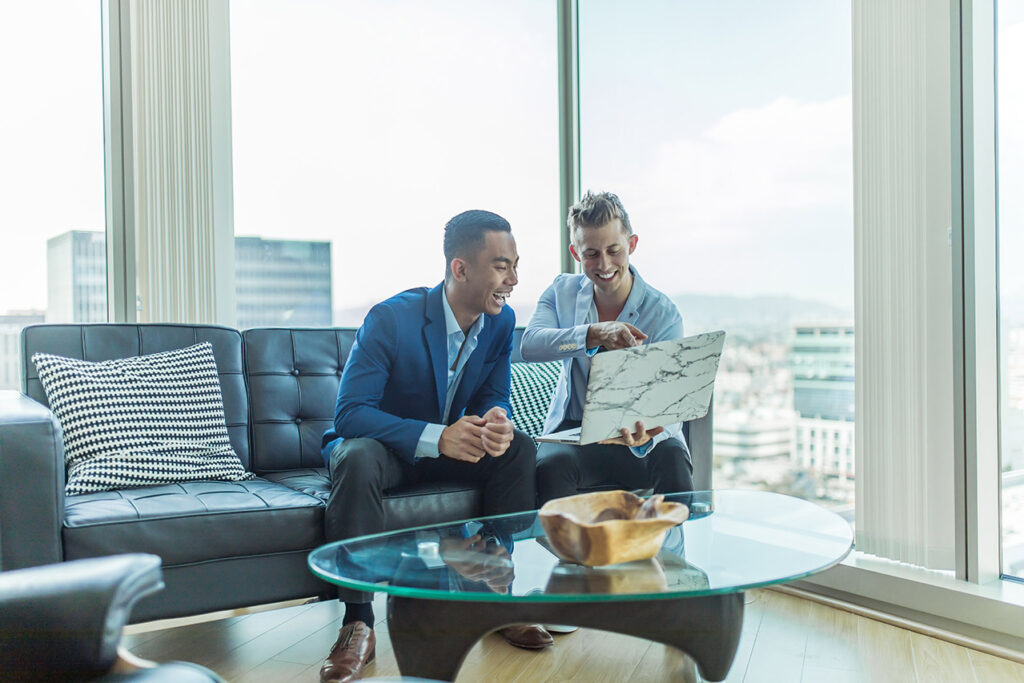 There are several things you need to know to evaluate the success of your strategy. For example:
How many people are entering your funnel (e.g., website visitors)?
How many people are converting at the first step (e.g., mailing list sign-up)?
How many customers have you acquired through your funnel?
How much does each customer spend, on average?
This data will help you work out the metrics that matter, such as your conversion rates and the costs of customer acquisition.
You might also decide to test different strategies and evaluate them before rolling them out on a larger scale. For example, you could use different landing pages to test the effectiveness of varying campaign images or ad targeting.
Step 4: Refine and repeat
When you know what's working and what's not, you have the opportunity to refine your funnel and make it work even better.
Although this is the final step in the customer acquisition process, your work is never really done. Your funnel is an ever-changing part of your business. Digital marketing changes often: What works now might not work in a few months. Therefore, it's essential that you regularly review your strategy to make sure it's up to date.
For example, Google makes changes to its algorithm periodically. Most of these updates are minor and won't significantly change how you need to optimize your content. But sometimes, the more extensive updates do.
Set aside some time in your schedule each month to look at your results, make the necessary changes, and test your funnel's performance.
If your campaigns aren't converting as well as you hoped, take a look at our blog post on improving conversion rates for more pointers.
Are you ready to get more customers?
When you develop a customer acquisition strategy, you take out the guesswork and create a funnel you know will bring you a consistent flow of new customers. Do you need more support to get your strategy right? Get in touch to find out how we can help.