Personalization is the process of keeping in mind the needs and preferences of your audience so that you market the right product and experience to the right person at the right time. By doing this, you stand a better chance of making customers feel heard, having more meaningful interaction and nudging them to convert.
Some businesses, however, have been unruly and rightly punished for their ignorance or disinterest in their customers. Need proof? Here you go: In 2017, Accenture reported that due to poor personalization and lack of trust, 41% of consumers switched companies, which cost U.S. organizations a staggering $756bn.
Suffice it to say that people demand personalization. Their appetite for personalized products is stronger today – so much so that they're willing to pay for products unique to them. They also don't mind sharing personal data in exchange for receiving personalized recommendations and offers.
How Personalization is Different from Customization
It's quite painful to see people use personalization and customization interchangeably. Yes, it's true that both keep users at the center and want to engage them with exciting, contextually relevant experiences, but their ways are completely different.
So how are the two not the same?
Personalization, as you know by now, is about creating a one-to-one marketing experience for customers. It begins with collecting ample, qualitative data about your audience. Amazon is a brilliant example of personalization done right, and so are Netflix and YouTube. Recommendations rain down depending on users' on-site activities.
Here's Lancôme's product recommendation engine telling me what else I should consider buying, based on the product I've added to my cart: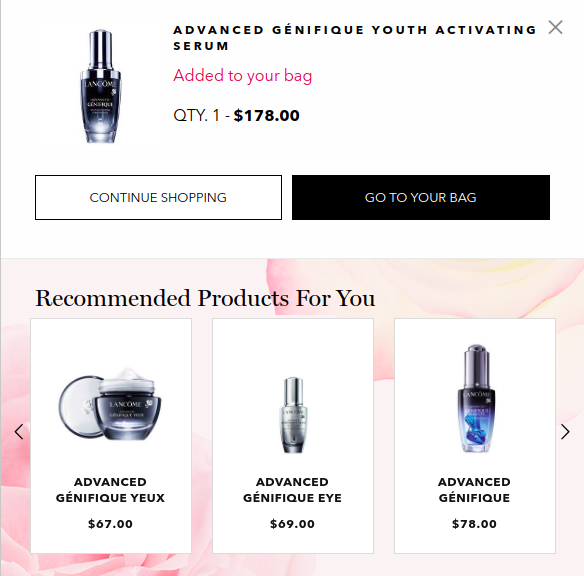 Customization, on the contrary, is about giving people the liberty to be able to custom-make a product or service, based on their particular taste. Put simply, it puts them in the center, having complete control over everything they'd like to keep or lose.
For example, Canva, a free online graphs and chart maker, has plenty of customizable templates. Users can make changes in fonts, color, layout etc. and also add/delete elements in an existing design or start from scratch.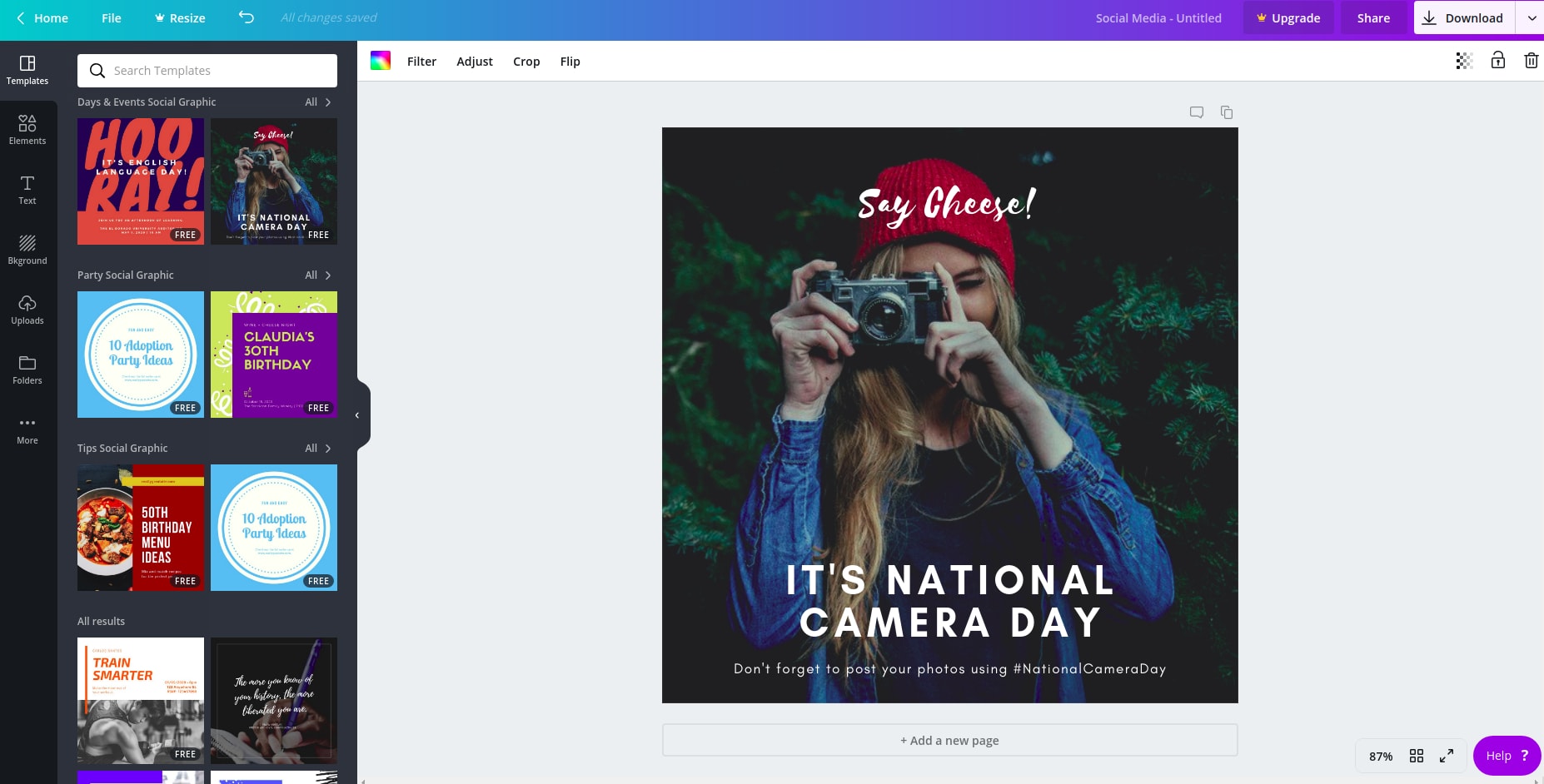 In e-commerce, the most commonly used customization technique is product customization. Shoppers feel empowered as they can design their own clothes and accessories, unique to their sense of style. It goes without saying, customizing their own product boosts their satisfaction levels, for the outcome is the fruit of their own labor!
Nike uses customization to great effect, letting shoppers edit the shoe design and even sharing the customized design on their social networks. Of course, flaunting on social media is an additional way to give shoppers' ego a boost, because someone out their may praise 'em! For Nike, it could translate to more people dropping by their website and buying their products.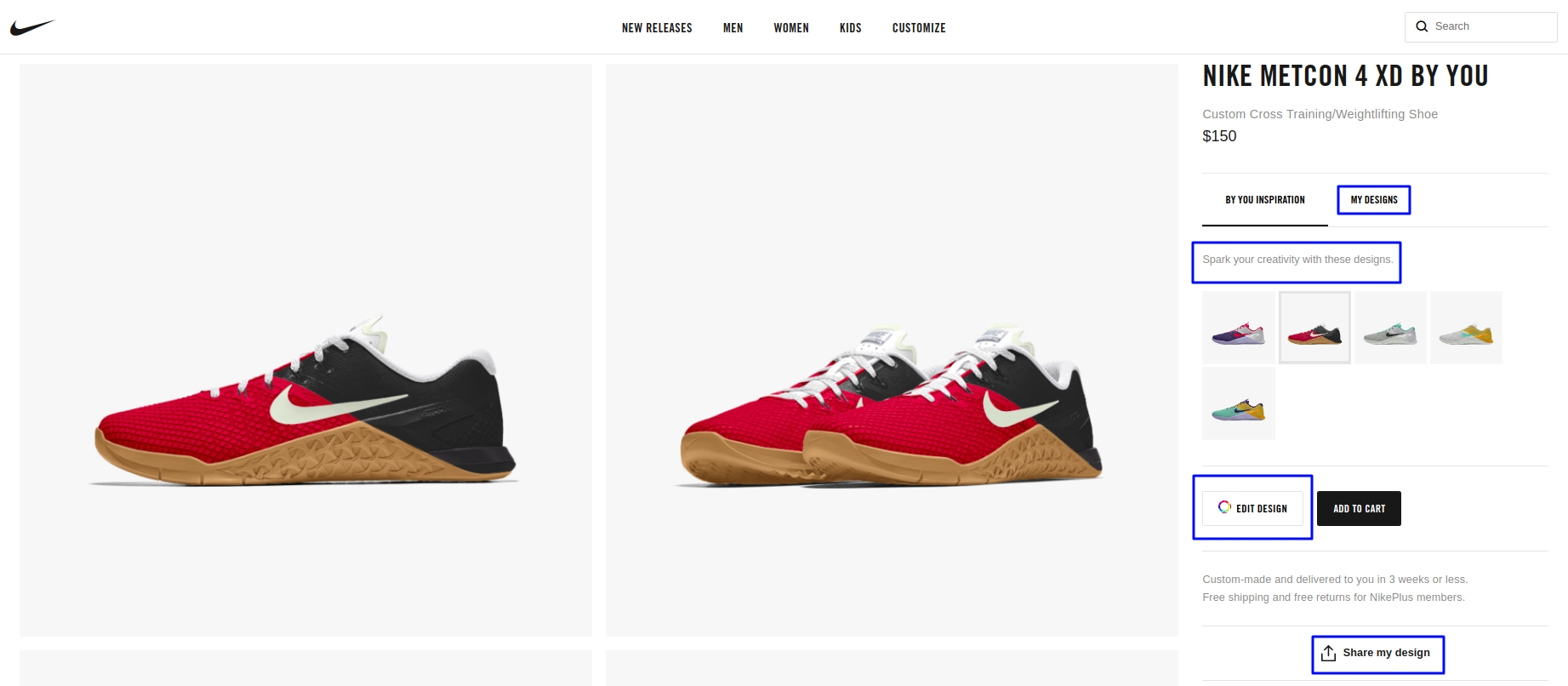 What is Web Personalization?
Website personalization is the practice of tailoring relevant and unique experiences to every website visitor. It dumps the one size fits all approach and works to make customers feel special.
Extending this definition to our everyday life, there's a reason why we prefer going to cafés where the staff knows us not only by our face, but our names and mood. There's nothing greater than that warm, mushy feeling of being recognized!
In marketing though, personalization is more than just addressing customers by their names. Aware of this, according to The SoDA Report, 83% of marketers and C-level executives plan to increase their personalization efforts for 2019, with 32% pointing to a 'significant budget increase'.
Sounds promising? Hang on, there's more.
The report further states that of the 67% of global leaders that rate their organizations as 'Masters' or 'Experts' with robust and advanced levels of personalization capabilities, only 40% are utilizing even the most basic targeting personalization tactics.
Bizarre, but true. Tom Beck, Executive Director at SoDA, says that the reasons for the majority of the organizations are:
Constrained budgets, limitations with their technology platform, and challenges with their data as some of the biggest barriers hindering their progress. It's also worth noting that more than half of all organizations lack an adequate strategic roadmap and investment plan for their personalization capabilities.
See yourself citing the same issues? Probably the next section will convince you to buckle up and stop finding excuses or reasons to not prioritize your customers' wants and expectations.
Why Create Personalized Digital Experiences?
Because personalization affects consumers' perceptions of your brand and also how they shop:
What do you say now? Guess I hear you're more than willing to learn some personalization tactics. So let's get ready and wrap our heads around how some brands play on human psychology and create some of the most holistic and pleasant website experiences for their customers.
Examples and Strategies to Optimize Personalization
#1 Allure First-Time Visitors With an Exclusive Offer
To start with, I'm going to happily plug one of our client success stories! Best Western® Hotels & Resorts triggered a pop-in to visitors who weren't logged in to their membership account and were specifically looking for at least a two-night stay, with an offer that was especially for Rewards account holders. And guess what followed? A 12% jump in account creations.

Meanwhile, here's another example from the Steve Madden website: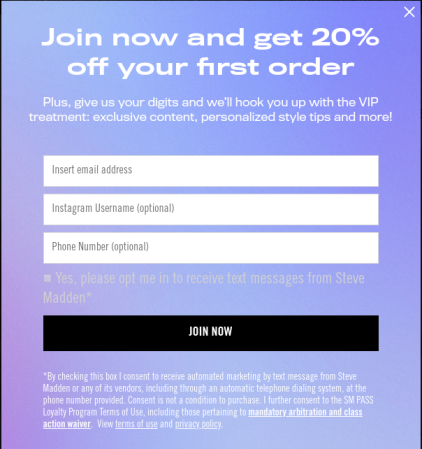 #2 Personalized Recommendation During Checkout
Showing products that compliment 'in-the-basket' products as well as others that might catch a customer's fancy works to your advantage. First, because people discover new products, without having to look for them, served on a platter. And second, they feel they're being attended to exclusively! Final result? Increased average order value. Who's the winner? You. Of course!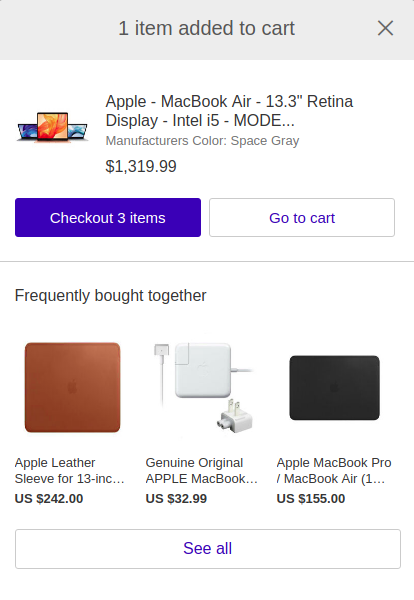 Here's how Amazon makes recommendations in three different ways by taking into account users' browsing and shopping history.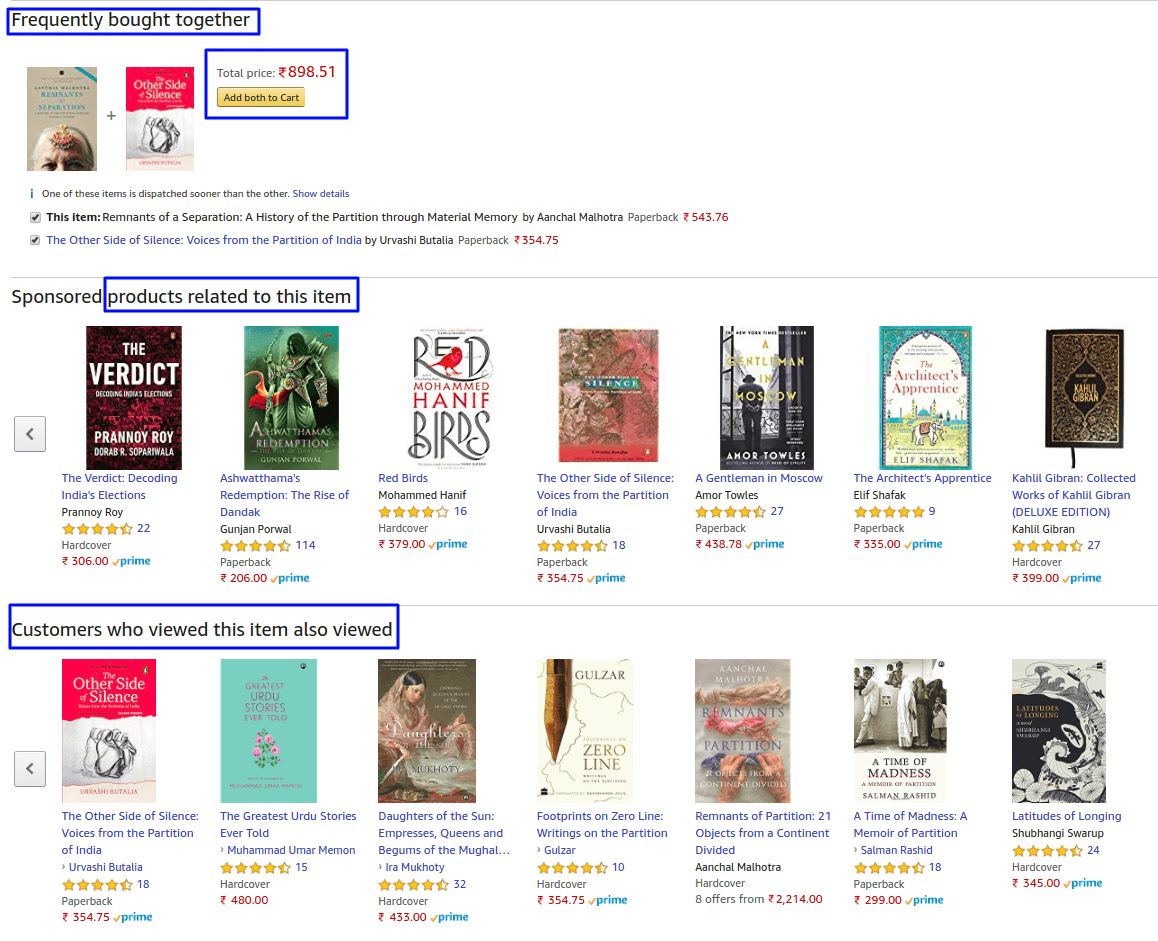 #3  Go for Geo-Location Based Targeting
Identifying your visitor's location is a great way to serve content they can readily connect with. So redirect them to their country-specific stores. It inspires confidence in you when they read a language familiar to them, plus see content and offers that are geographically more relevant to them.
Let's say the website visitor is from a country expected to experience winter, you can suggest winter wear. It's going to keep them interested and prepare them to buy what seems to be a perfect purchase at that moment in time.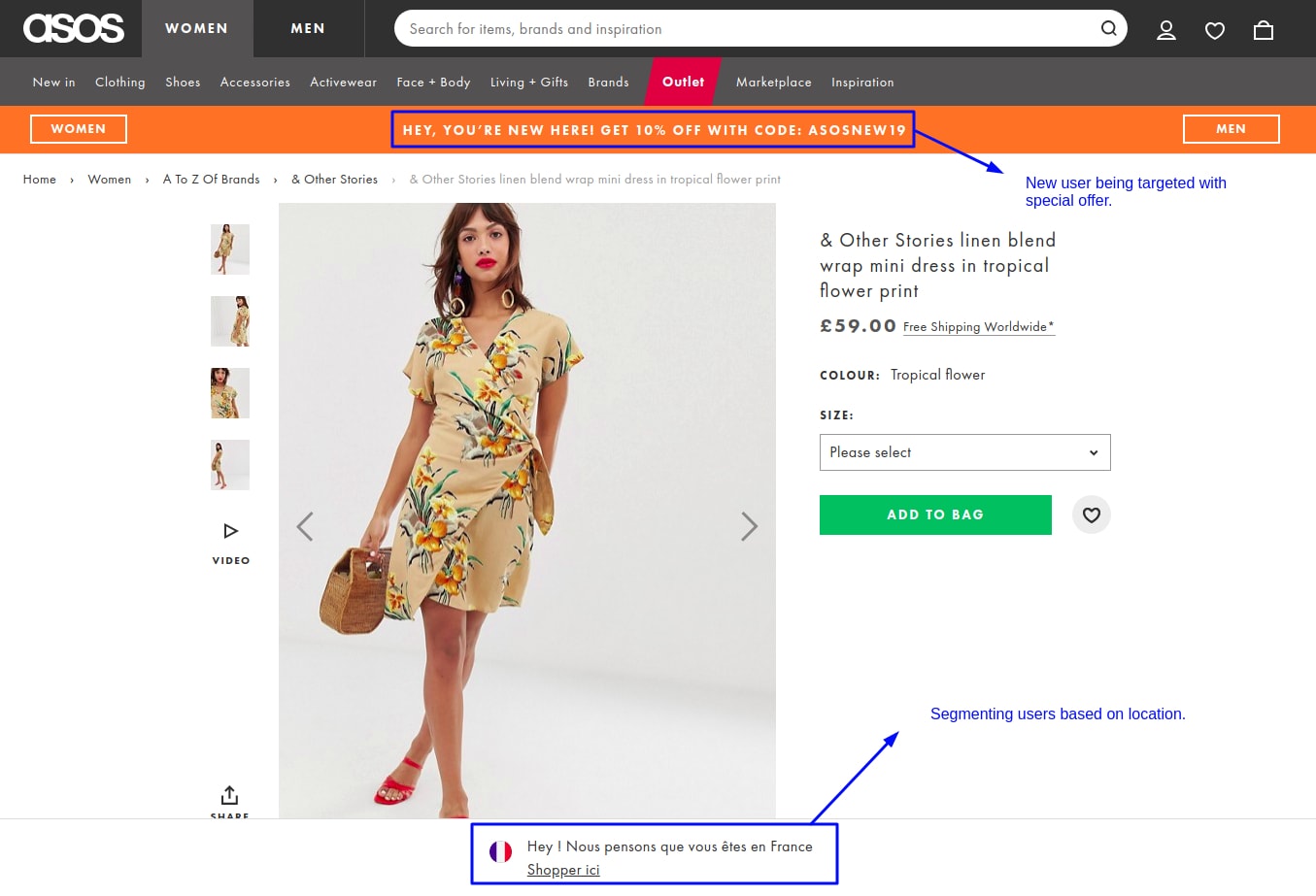 What also cuts down on their anxiety is seeing multi-currency and preferred payment options. Apparently, inMusic decreased cart abandonment by 30% with localized payment processing.
#4 Embrace Interactive Content
With interactive quizzes, you can make shopping a joy by eliminating the paradox of choice. How? Because this format is an online version of the sales fella from a brick-and-mortar store that helps you find what you're looking for from a mountain of options! But for it to work, you must have compelling copy and equally interesting questions. Much like the charm and gift of gab of the sales chap!
Below is the welcome page of 'The Original Fit' quiz. The copy is conversational, there's data backing their claims and a promise to make the shopping experience pleasant. Now how could you not take this quiz?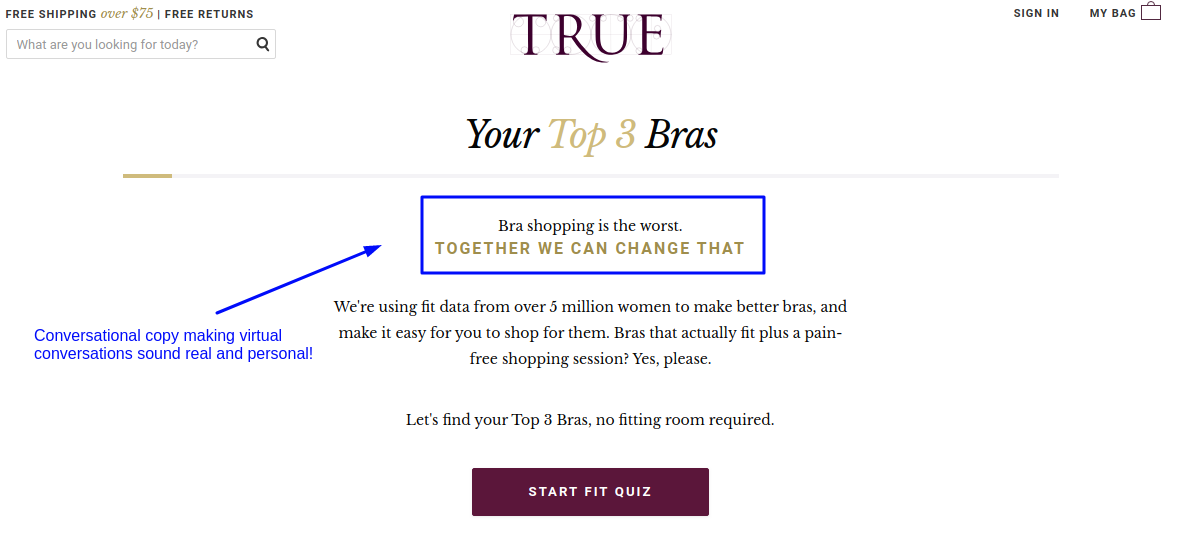 If you're worried about not having enough time to design interactive quizzes, then you'll be happy to know about platforms like Outgrow, SnapApp and LeadQuizzes. They have templates you can easily customize without knowing how to code.
#5 Lure Customers to Finalize a Purchase With Exit Intent Pop-Ups
So if someone's been lurking on a particular product page, interested in a product but not quite ready to buy, you can sweeten the deal with a discount on an exit intent pop-up. Perhaps even add a testimonial. Or based on the items in their cart, you can offer them free shipping if they buy in the next couple of hours (think scarcity).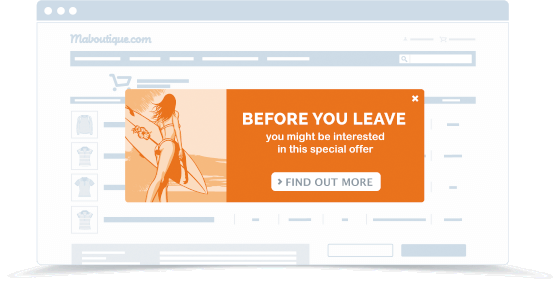 #6 Give Them Ease of Access
From showing a homepage that reflects your customer's browsing history to making it easy for them to find their past orders and wish list, the key is to keep the user bang in the center. It shortens their path to purchase and increases conversion opportunities. Take a page from Amazon's book. Everything under one drop down = many problems solved!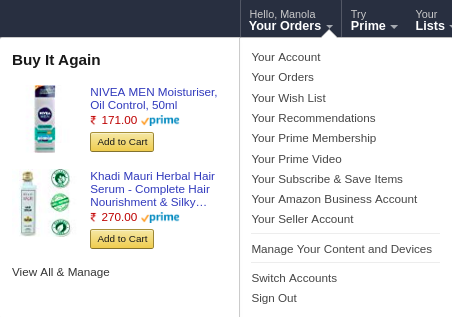 #8 Take Away the Pain to Find Recently Searched for Products
Online shopping is overwhelming. No doubt. People jump from one product to another, unsure if it's 'the one'. But while they're still on your site, for their sake, display previously viewed products. It increases the site engagement time and makes them feel confident about you being on their side, helping keep track of past searches.
E-commerce platforms such as Shopify, WooComerce and others already have created apps that make this possible. So go for it!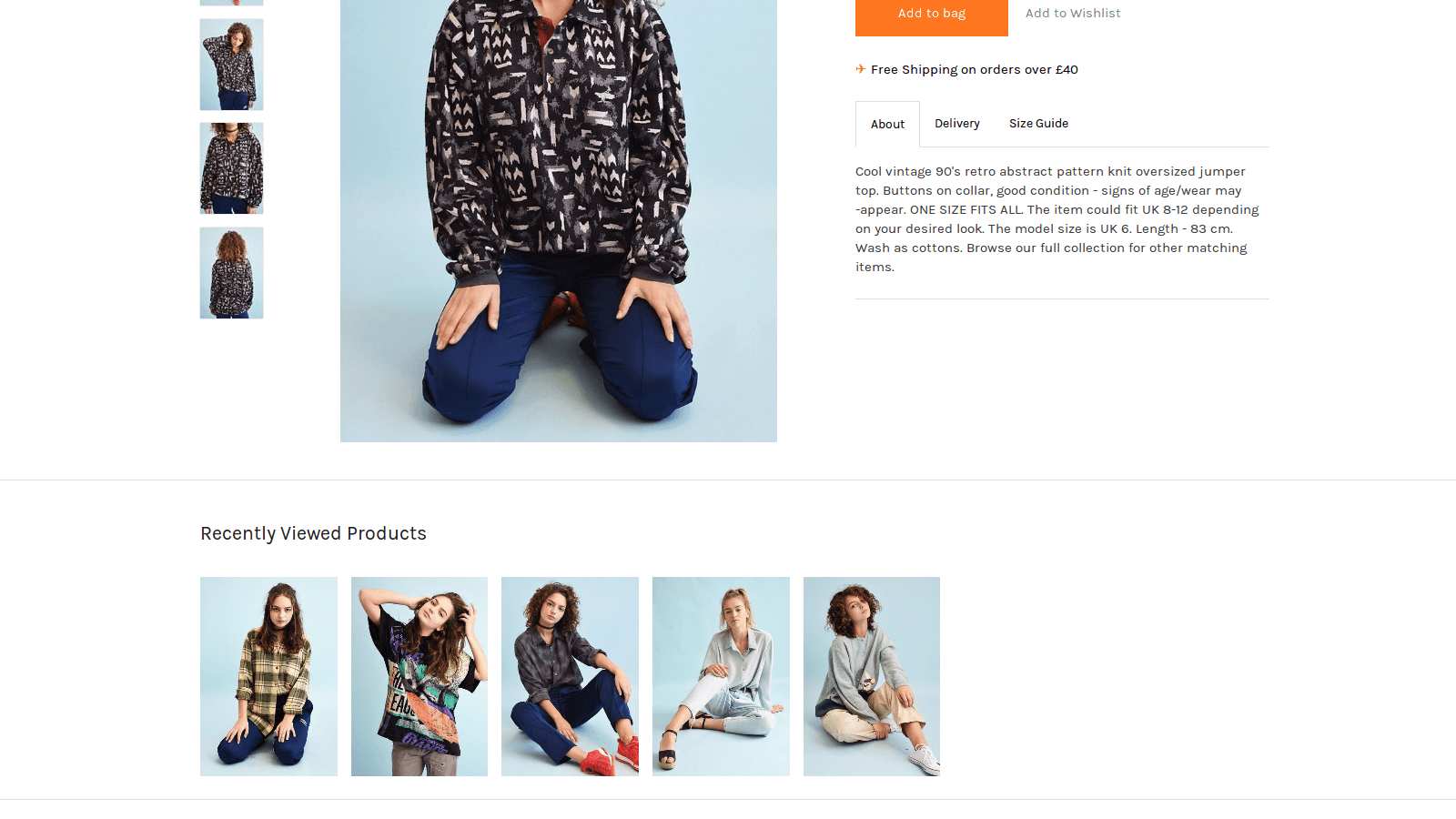 Going Forward
People demand you create highly personalized experiences. So it's safe to say that the time has come to be awesome and become a brand that's empathetic to its customers' needs. You've already seen how some of your peers are raising the bar. Plus, you're already in the know about which strings to pull to magically surprise whoever drops by on your website. So you better get going!
The key is to know your audience. Next thing you know, your customer is thanking your for reading their mind! And that's when you'll know you've arrived!