The Virtual Experience Economy
Explained
A Comprehensive Guide to the 11 Trends Shaping Digital Customer Experience in 2021
In collaboration with
TrendWatching is a market research firm purpose-built to guide, inspire and empower business professionals – whether they be marketers, creatives, strategists, entrepreneurs or innovators – to bring to market more sustainable and impactful innovations that benefit all, not the few.
Know what's coming. Get ahead of the competition.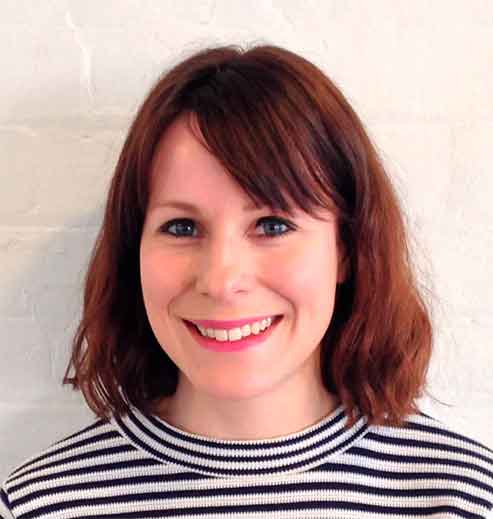 Victoria Loomes
Head of Premium Content at TrendWatching
Victoria Loomes is an accomplished presenter and has led keynotes, internal strategy sessions, workshops and trends affairs for brands and associations across the globe including Unilever, Marriott, BNP Paribas, Mastercard and Hufvudstaden.
A glimpse of the 11 trends shaping the digital landscape
Flip to reveal what's in the cards for CX professionals in 2021
Hover over the card to flip it
Virtual Experience Economy
Fast-forward 20 years after the initial publication of 'The Experience Economy', and you've got a world of consumers getting used to showing status and self-expression through virtual experiences. Air Jordan, Gucci, and National Geographic have all taken notice, offering their audiences experiences that strengthen their brand.
Segment of One
Personalization has moved beyond traditional demographic segments like age, gender, income, family status, etc. However, according to Salesforce, though 73% of consumers expect companies to understand their needs, just 51% agree they do it effectively. So, who's getting it right? Apps like 'The Yes' and brands like Dior, Shiseido and of course, Spotify.
Synced Services
The need for convenience has been heightened due to pandemic-related constraints. New solutions – think social commerce, voice ordering, in-vehicle payments and more – are setting new customer expectations. Panera and Google Maps, Uber and Sydney's public transit system…all are syncing services to bring consumers next-level convenience.
Contactless Commerce
With safety top of mind, brands are using technology to replace or remove in-store touchpoints, via contactless payments, QR codes, BOPIS, curb-side delivery, drive-thru and more. Although the pandemic may have been the catalyst, consumers appreciate the value and convenience of these new habits, and many may be here for the long haul.
Green Pressure
Can you help consumers navigate a world of GREEN PRESSURE? Greta Thunberg's concept of flygskam ('flight shame') has spread far and wide. Though there's a gap between what consumers say and what they do, there is a growing appetite for green initiatives like low-impact e-commerce websites or carbon footprint tracking chrome extensions.
Virtual Concierges
Consumers are ready to mix up their usual online shopping experience with a virtual reality twist, like with the YouCam Makeup app or Hyundai's 'Genesis Concierge'. These AR and VR additions can reassure shoppers that they really are getting the product they imagine in their heads. This takes Zoom call and Snapchat filters to the next level.
Join the Dots
The global health crisis – and the uptick in online shopping that it created – will drive new demands for consistency across on- and offline channels. And here's a brutal truth: even though customer experience is predicted to overtake price and product as the key brand differentiator, few brands have a solid strategy in place. A few notable exceptions? MAC, Costa Coffee and Apple's Fitness+.
Sentient Spaces
Consumers are used to knowing a lot about their favorite stores. But now, their favorite stores will know a lot about THEM! Facial recognition, emotion recognition, smart carts and palm scanners…brands that can safely, delightfully and securely recreate the online experience in-store will be able to entice skittish shoppers back into the aisles.
Beneficial Intelligence
The lives of many consumers are already touched by intelligent, automated infrastructure. But now, rising numbers will expect that brands use machine learning and AI to help them make better decisions, with little or minimal effort on their part. Think Cred.ai, the financial app that assists users in building good credit and stronger financial habits.
Data Gates
Even after numerous blockbuster data breaches, consumers are resistant to the idea of giving up the data-driven benefits they've grown accustomed to. Instead, they will welcome organizations that provide them with greater autonomy and security around the collecting and sharing of personal data. Ikea, Samsung and Blacklight are leading the way.
37 pages of detailed insights, real world examples and predictions