Customer experience is everything in today's retention economy. A good customer experience can increase customer base, lifetime value, and overall revenue.

Join AB Tasty and our partners, Mixpanel, Rightpoint Media, Microsoft, Speero, and Quantum Metric for the sessions below as we dive deep into all things customer experience.
2022 is the year of experience.
It's well established by now that brands must look beyond standard conversion rate metrics to get a step ahead of competitors in a crowded market. In addition to quality products, effective service, pricing, and emotional connection, customers are increasingly taking their overall experience with brands into account when it comes to making purchases.
Do you have the right strategy to build a game-changing digital experience for your customers?
Brands that put customer experience first will be the only ones to stand tall as the digital e-commerce landscape continues to change.
Here you'll find five deep conversations with a few of our partners and customers.
Interested in several sessions? Be sure to register for each session individually below.
Driving Experimentation with
Quantified Empathy
Experimentation with AB Tasty can create perfect digital experiences. But how do you know when your idea of perfection aligns with how your customer feels? Enter: Quantified Empathy. Quantified Empathy is analytics with heart. It's a way to connect how a customer feels to what it costs your business. It's the ability to visualize the customer experience and assess the magnitude of that experience at scale. Iteration is a numbers-only approach. Take smarter bets. Quantified Empathy is the compass.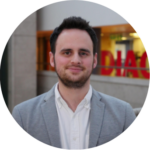 Daniel Lancioni
Director, Partnerships
How to Increase Customer Loyalty and Retention
Personalized experiences and relevant content are the key to loyalty growth. 
To meet that demand, leading brands are shifting from the purely transactional and points-based approaches of the past toward programs that use rich customer insights and data to deliver personalized experiences and benefits to customers.
This webinar will show you how, with insights and expertise from the product analytics experts at Mixpanel. 
Mixpanel's Pete Loddengaard will show you how to:
Make small changes to what you're already doing — in-app and beyond — to create big improvements.
Build smarter segments for customers at each stage of the loyalty journey (pre-enrollment, active member, super-user) for tailored personalization. 
Define goals for each stage of the customer journey — from onboarding to making a second or third purchase — so you can customize strategies and optimize results.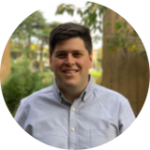 Pete Loddengaard
Customer Success

Back to the Future: Commerce in the
Roaring Twenties
What year is it?! Commerce lately feels like 2032, not 2022. In this talk we'll highlight the recent changes in how customers are shopping online, and what their coming expectations are, and how merchants and retailers alike can build for the future rather than reacting to the present.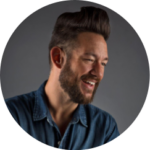 Phillip Jackson
VP Commerce

Enabling Commerce Anywhere
The customer journey of today looks nothing like the customer journey of yesteryear. Constantly connected consumers expect a seamless experience; One that can happen at any time, start anywhere and be about anything. Creating a consistent, and scalable, channel-agnostic experience requires an understanding of the inherent challenges most businesses face in meeting those expectations, and the opportunities available once those challenges are met.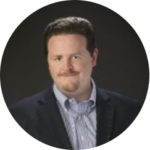 Brion Reusche
Worldwide Solution Strategy Director,
Dynamics 365 Commerce

Using Experimentation to Maximize Customer Learnings and Insights to Optimize Experiences
Improving the customer experience is at the heart of every experimentation program to make sure you're extracting customer insights to optimize their experience. The success of these processes relies on a) leading with the customer problems and b) the design of the tests.
In this session, Annika will provide key experimentation program guidelines to ensure your tests are driving valuable customer learnings. The talk will cover
How to map business goals and customer problems.
How to select the most valuable experiments for your business.
How to gain insights faster through more effective experiments.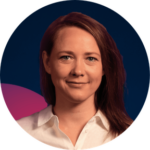 Annika Thompson
Director, Client Services

AB Tasty is a global leader in feature management, experimentation and personalization solutions — enabling companies to validate ideas, while maximizing impact, minimizing risk and accelerating time to market. More than 900 enterprises use AB Tasty and Flagship solutions to align their marketing, product and engineering teams and ensure increased efficiency, reduced costs and optimal end-user experiences.
Founded in 2011 in Paris, AB Tasty is built for enterprise businesses looking to use controlled experimentation to implement only the best ideas to better serve their end customers. AB Tasty has 11 offices around the world and more than 200 employees. To learn more, please visit www.abtasty.com.