You know that your app is awesome, and that people will love it. The issue is, how do you actually get people to download and try it?
With over two million apps in Apple's App Store alone, getting enough downloads to put yours on the front page is difficult at best…
Fortunately, it's not impossible.
With the right app store optimization (ASO), you can improve your app's visibility – essentially, how often it pops up in the search bar when people type in relevant keywords. Also often referred to as app SEO, this practice is an effective and natural way to boost your app's discoverability.
Here's everything you need to know about app store optimization.
Know Your Audience
The listing page for any app store shares several similarities to a traditional landing page. It's the first thing users see when they search for a specific keyword or app name. So you must know your target audience and use language in your app store page that resonates with them.
Here are four things to consider:
What are the primary issues those who use your app encounter?
What are some descriptors users type when searching for your app?
What are some solutions to your app's problems?
What do users enjoy the most about your app?
Although many developers think they know the correct answers, many don't. As you focus on app store optimization, it's important also to remember your audience's point of view. As the app's developer, you may not realize that a feature you think is great is something many users could do without.
Finding the right answers to these questions doesn't have to be a guessing game. It's as easy as asking those who have already downloaded it. Gather usage data and study it. Once you understand your user base better, you can utilize the language they use while browsing.
Create a Catchy Title
After the app store listing page, the app name is the next thing that people notice. Select a title that differentiates your app while still making its purpose obvious. Choose something straightforward, simple to spell, and easy to remember.
As of 2017, Google allows titles with up to 50 characters, whereas Apple only permits 30. Make the most of this limited character count with this formula:
Brand name + 2-3 relevant keywords
Not only will these let users know what your app's purpose is, but it will also raise your visibility because app stores reward titles with keywords in the name with higher rankings.
Here are some models for a well-optimized app name:
Brand name – Keyword(s)
Brand name: Keyword(s)
Keyword(s) – Brand name
Keyword(s): Brand name
Lastly, remember that you are allowed to add additional titles for different languages where your app listing is localized. Making a localized app is advantageous for helping developers learn where the most interest stems.
Here are a few examples of apps with well-written titles: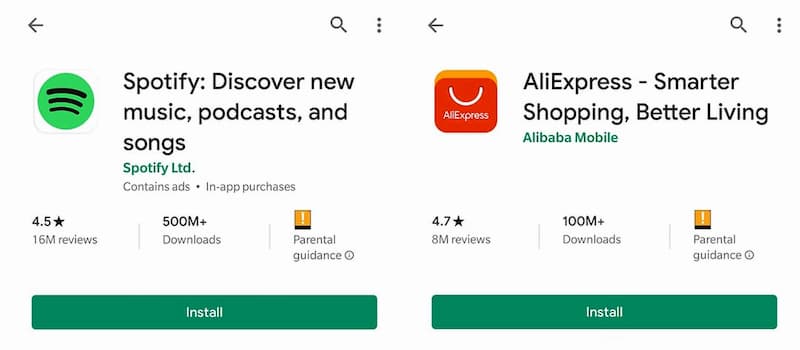 Subtitle
With the rollout of iOS 11, developers now have the option of creating a 30-character subtitle for their products. The purpose of the subtitle is to showcase the app's best highlights in a brief summary.
Subtitles influence keyword rankings and are a great way to include additional keywords. The Apple App Store's Top Charts also feature subtitles which affect the click-through rate. This can easily change regular browsers to visitors to your product page.
In addition to the click-through rate, the subtitle can also influence how well it converts. Consider testing variations of your app's title, subtitle, and other copy with new releases, updates, and features. It will help tailor the language of the text to make it more appealing to the target audience.
Lastly, if you need to change the app's title and subtitle, you can only do so by submitting an updated version of the app.
Logo: The Face of the App!
After creating the perfect title, the next step in the app store optimization process is creating appealing designs that will attract users. The app logo draws attention to your product and is one of the biggest motivators for users to click on search results. So creating an eye-catching visual will go a long way to get your app noticed.
The logo should be a visual reflection of the app's purpose. Whether your app is educational or entertaining, the thumbnail should convey that. A little bit goes a long way, so it's better to use designs without too much detail or words.
Similarly, make sure to use a design that looks visually appealing against both light and dark backgrounds. Research color theory, as well, to help create a logo that will look professional and cohesive.
The Google and Apple app stores have specific requirements for icons, so make sure to read and follow their guidelines.

A/B Testing
A/B testing is an excellent way to test how receptive the target audience is to your app while narrowing your icon options. The concept is to produce different logos and examine which ones received the most engagement.
Developers can experiment with colors, characters, and other elements to understand user preferences. After gathering the necessary information, you can adjust the design accordingly.
Here is a short list for using A/B testing for app store optimization:
Analysis and brainstorming
Designing modifications
Experimentation
Assessing outcomes
Executing changes
Beginning follow-up testing
A/B testing is beneficial for every aspect of ASO, not just logo design. A service to test optimization's impact can make a big difference in your app's ranking.
Keywords
The right keywords are the foundation for successful app store optimization. Focus on terms with the most relevance and traffic and the lowest difficulty and competition. Different keyword research tactics vary from app to app, so for a new app, it's best to select mid- and long-tail phrases initially. You can always add new keywords as your app gains traction and competition.
To get the highest visibility, make sure that your app is available globally and optimized for all languages.
Once you find the keywords that will work best, use them as much as you can, but without overdoing it. Keyword stuffing can negatively affect your rankings in searches. Here are the most important places to include keywords:
the title
subtitle (if applicable)
description
URL
developer name
IAP
If you are unsure about how to find the right keywords, you can look at the suggestions in the search bar in the app store, or use keyword research tools. Also, consider the value your product has for users or solutions it offers and select keywords based on that.
Finally, when optimizing your app for the Apple Store, keep in mind that search algorithms are unaffected by the description, regardless of keywords. Developers can input the keywords they want to rank for in a 100-character field provided by Apple.
100 characters might not seem like much, but here's how you can make every one count:
If using singular word forms, avoid plural versions.
Don't use spaces — instead, separate words with commas.
Avoid using keywords already listed in the app's title.
Screenshots
Screenshots may not directly affect how often an app appears in searches, but they do have a strong impression on CTR and conversion rates. They do appear in search results and are the second-most important visual for encouraging users to download, following the app logo.
Screenshots are presented after the video preview and showcase the app's primary features and other information about it. Developers can include a maximum of 10 screenshots in the Apple Store. Most people do not scroll past the first two to three photos, but it's still important to use every spot to create a story.
The size of the screenshots will depend on the device you use, but they can be scaled according to the device. Use high-resolution images orientated for portrait or landscape in addition to these specifications:
72 dpi, RGB, flattened, no transparency
High-quality JPEG or PNG image file format
Also, screenshots must be localized if you are offering your app in other countries. Here is an example of well-localized screenshots: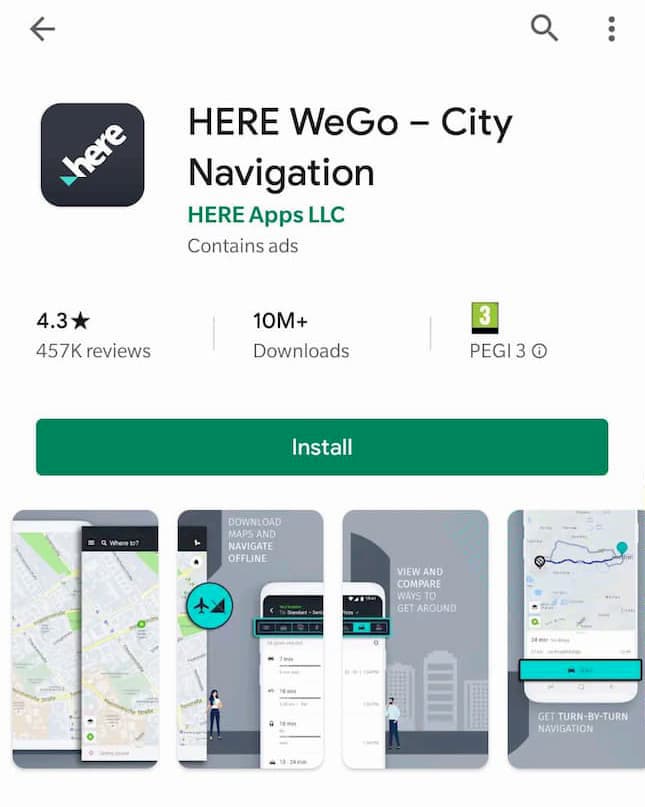 Here's how to create enticing, attractive screenshots:
Use the first two screenshots to present your app's most compelling features.

Utilize portrait orientation when possible. It lets users see two screenshots when searching, rather than one.

Make use of every slot to make an alluring storyline. 

Create consistency by using screenshots that reflect your app's aesthetic. 

Use captions to explain each photo briefly.

Use engaging copy to convince people to download and install.

Highlight exclusive deals and promotions that incentivize users.

Don't be afraid to brag about awards.

Use A/B testing.
Avoid using screenshots of sign up and login screens, purchase forms, and welcome pages. These won't tell users much about the app itself and will detract interest when they see these images.
Description Text
The description is a 4,000-character field that doesn't influence keyword rankings but does affect SEO. Like the app title, the description can't change without first submitting an updated version.
An essential part of any app description is the first sentence (or the first three lines) that users read before tapping "read more."
Here's how developers can write a successful description that will convert:
Showcase the app's main features while directing attention to its singularity.
Use well-written copy that is short and to the point but still offers value to readers.
As a developer, you have a specific brand voice. Let your target audience hear it.
Specify awards.
Don't overuse keywords.
Don't include pricing as it can vary from country to country.
Localize the description.
Also, include a strong call to action, news about the app (including important updates), limited offers, and time-sensitive terms. Bullet points help make the description more organized and easier to read. Pay attention to any specific rules regarding this field in the Google or Apple app stores.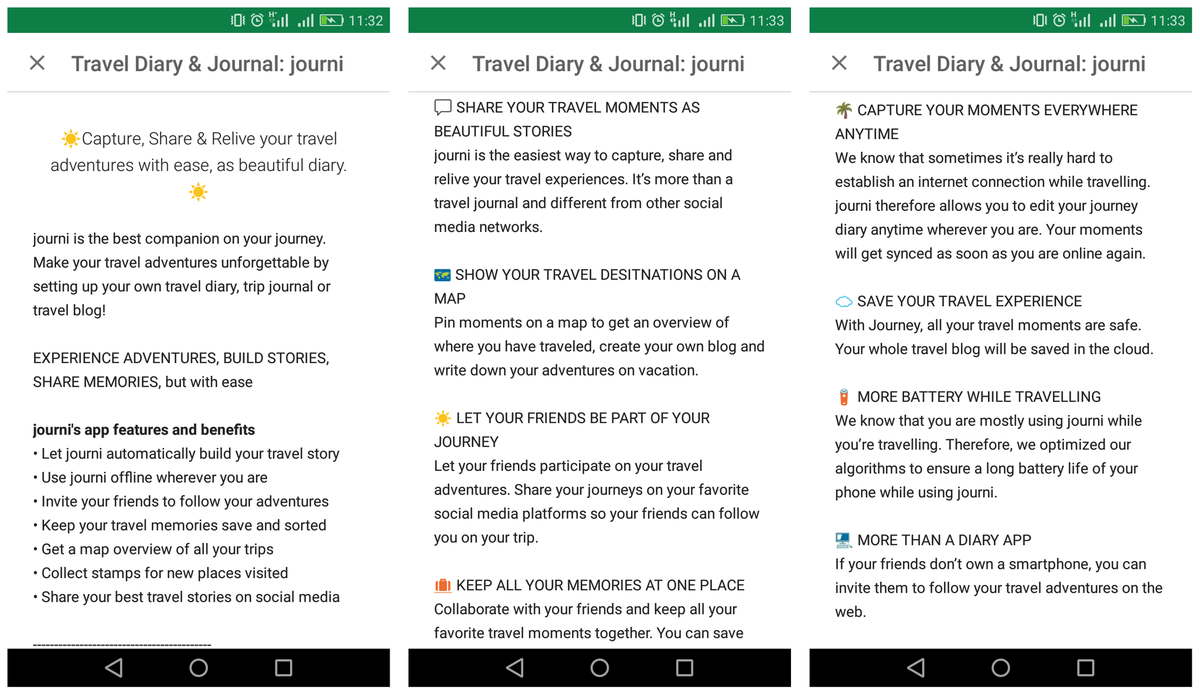 Localization
One of the last steps in app store optimization is localization. Localization, also known as international ASO, is vital for presenting your app in a global market. Localization is more than a straight translation of the app's copy. Proper localization modifies the entirety of the app to fit the country's culture, from maps, currencies, signs, and more.
That doesn't mean that developers need to make an entirely new app for non-English speaking countries, however. The current metadata, keywords, and screenshots can all be localized into other languages.
Localization is essential not just for tapping into a broader market and generating more revenue. By making your app available in users' native language, it will appear in more searches and reach more of your target audience. Plus, people usually perceive apps in their language as more trustworthy.
App stores also reward localized apps with 100 more keyword characters, 60 extra characters for the title and subtitle, and a better UX. All of these work to give you an advantage over your competition.
To make localizing your app more accurate and more straightforward, consider hiring a native speaker or other professional. Keyword tools or Google translate are also beneficial, although the latter should not be used exclusively.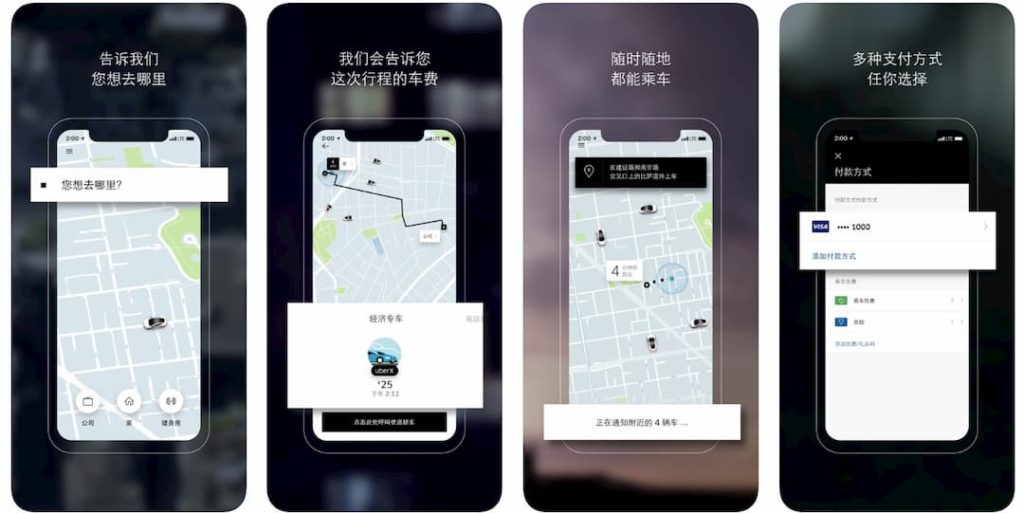 Conclusion
With proper app store optimization, your product will be guaranteed to not only show up in more searches but convert clicks into downloads.
Good ASO means tailoring both the copy and visuals of the app to fit your target audience. Start by researching the best keywords and include them in the right areas without overdoing it. Make an easy to remember title that is unique to your app, and create a logo that is reflective of your product. Supplement the app icon with interesting screenshots that tell a story.
Lastly, if you want to reach a wider audience and get an edge on rival developers and apps, make sure to localize your app correctly. And of course, don't forget to follow any specifications given by the app store.