According to the Baymard Institute, an average of 69% of website visitors abandon their purchase. This sudden change of intent is pain-point for retailers, as their visitors have already added products to the basket and made a first move towards completing their purchase.
Account creation is one of the most important steps in the conversion funnel. At AB Tasty, we see this as an area ripe for highly valuable improvement.
One of our latest whitepapers (Cart Abandonment: How to convert it into an opportunity?) already dealt with cart abandonment, so we'll skip this bit for now. Let's, instead, focus on Social Media logins and Facebook logins in particular, as "70% of visitors use Facebook credentials" instead of another service.
Back in late 2012, research revealed that only 6% of the top 500 online retailers include Facebook login. This rate is currently stagnating,  although habits are in fact changing. How? Firstly, the Facebook database is composed of 1.5 billion active users. Secondly, the way user profiles are being used is evolving. People are generally more inclined to link their personal profiles to third-party services for ease of use – but social login is not for everyone. It is easy to find a number of high-profile websites that tried only to drop the concept completely later. One common reason is that it does not fit the audience. So, what is an appropriate audience?
If a social login seems obvious for websites targeting a young and digitally native audience, like Spotify's, which started playing the social media tune in 2011 and significantly increased its traffic and engagement, the outcome is less certain for retailers.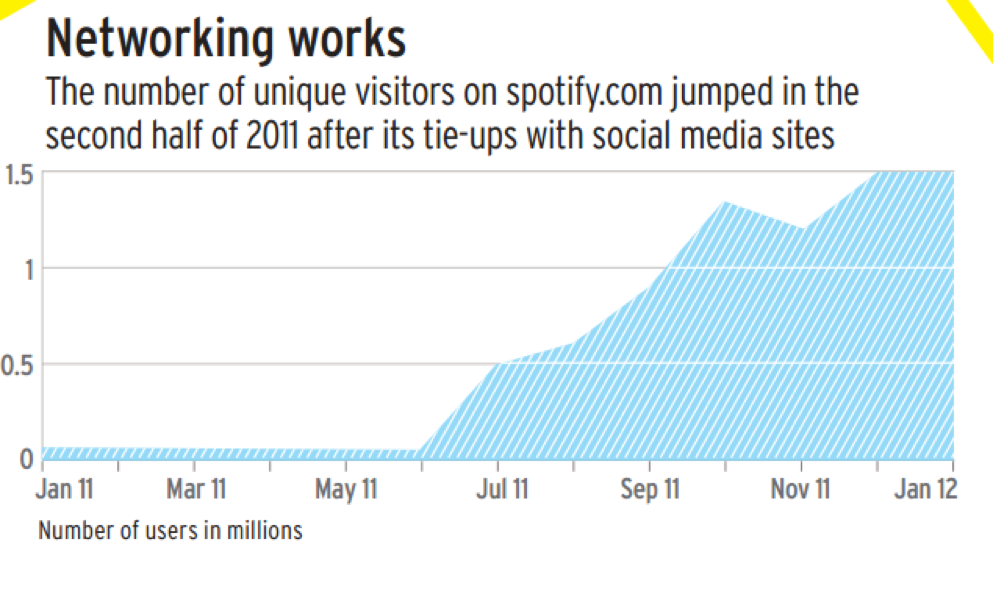 Intent HQ underlines that "56% of UK social network users would log in to a website using their social media profile".
On the other hand, YouGov argues the complete opposite: "61% of 16-24-year-olds like to keep their social networking and online shopping activity separate. Just one in seven believed logging into social networks to shop made browsing easier."
A very interesting study summarises the use of social media among key demographics and reveals out-of-the-box statistics on modern user behavior.
According to Internet Retailer (2015), "The most likely sites that people are willing to share their social data with are general retailers (39%) and supermarkets (38%),suggesting that personalisation is most valuable when there is a wide variety of products and content to choose from."
Despite a theoretically perfect match between traffic and social media users, it was once said that the customer is always right. Some might like the experience, some other might not… You probably see where we're going – it might be wise to A/B test it on a small share of traffic before jumping to conclusions.
Should retailers consider social login? If so, what are the benefits?
What information does Facebook login supply?
On ASOS, mobile comes first. When attempting to log in using Facebook, Facebook displays a message that reminds the visitor of the information they will share with ASOS: "your public profile and email address". Only when activating the tooltip on the rather minuscule information icon is the default statement precise: "Your public profile includes name, picture, age, gender, language, country, and other public info". Did you spot it?
"Other public info" includes a wide range of data, from relationship status to personal interests. It is subject to the custom privacy settings and varies from person to person, one might presume, according to their level of trust in social media(?).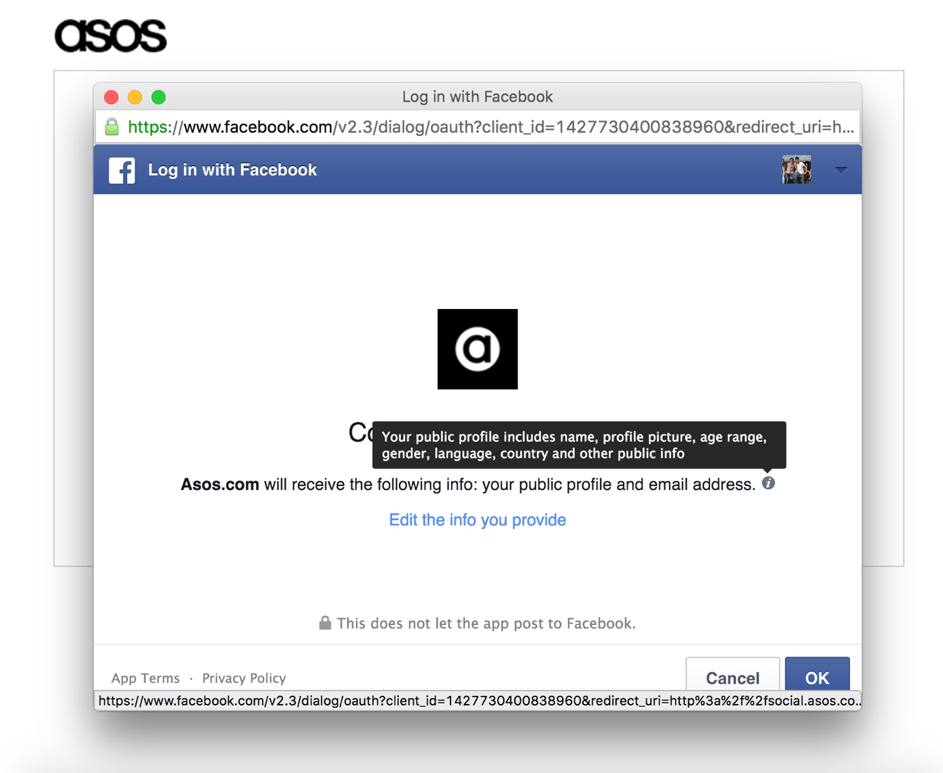 Only a small sentence from Facebook reminds users that the app won't be permitted to post to Facebook. It participates in reassuring the visitor but could have been highlighted earlier by ASOS.
Facilitate the account creation process
Filling in a form always slows down the conversion process. Visitors are often sensitive to privacy and reluctant to give personal information. In addition, account creation processes are the exact same from one site to the other. It's time-consuming and often repetitive.
It is true that the more fields, the lower the conversion rate but marketers, understandably, don't want to miss out on precious data.
One of the most fruitful ways of enhancing user experience and increasing conversion rates is by automating actions and time spent on form-filling. Coincidentally, this is exactly what social media login offers. In two clicks, it delivers profile data to websites and makes things easier for visitors – and marketers.
What if Facebook doesn't provide enough information?
Social login provides a very varied range of data, but obviously has limitations: when websites hand over the account creation to social media, they can't decide what information they'll get and depend on third-party media's generosity. Furthermore, the range of information available differs between platforms: Facebook and Twitter obviously don't collect the same data. Retailers can end up lacking information using social login – whereas old-fashioned forms are fully customizable and, for this very reason, always satisfy retailers' needs.
However, using social login doesn't necessarily mean that you can't ask for more information later on to complete the visitor profile. As visitors are already engaged enough in the account creation process, they are less likely to abandon the funnel, because it would mean everything they did before is useless.
To ask for a little information in a first step and to subsequently ask for more in a second, is a well-known conversion rate optimization strategy. Econsultancy and Hubspot, two companies you would expect to be at the cutting edge of conversion rate optimization, make good use of it on their websites. Here, forms are fully optimized to generate qualified leads.
On both websites, forms seem to be short and quick to fill; but once submitted, a new form appears asking you for even more information. Because visitors are already engaged at an advanced stage in the form filling process and are nearing completion, they are simply less likely to abandon.
Below is the Hubspot example. To download the "17 SEO myths" whitepaper, visitors have to fill in these two forms.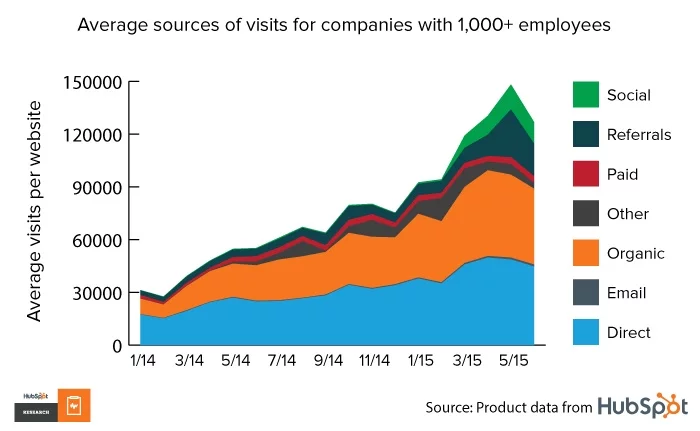 The second form is quite onerous and long to fill. NB: to avoid asking returning visitors for the same information again, Hubspot diverts this specific segment to a light version of the form.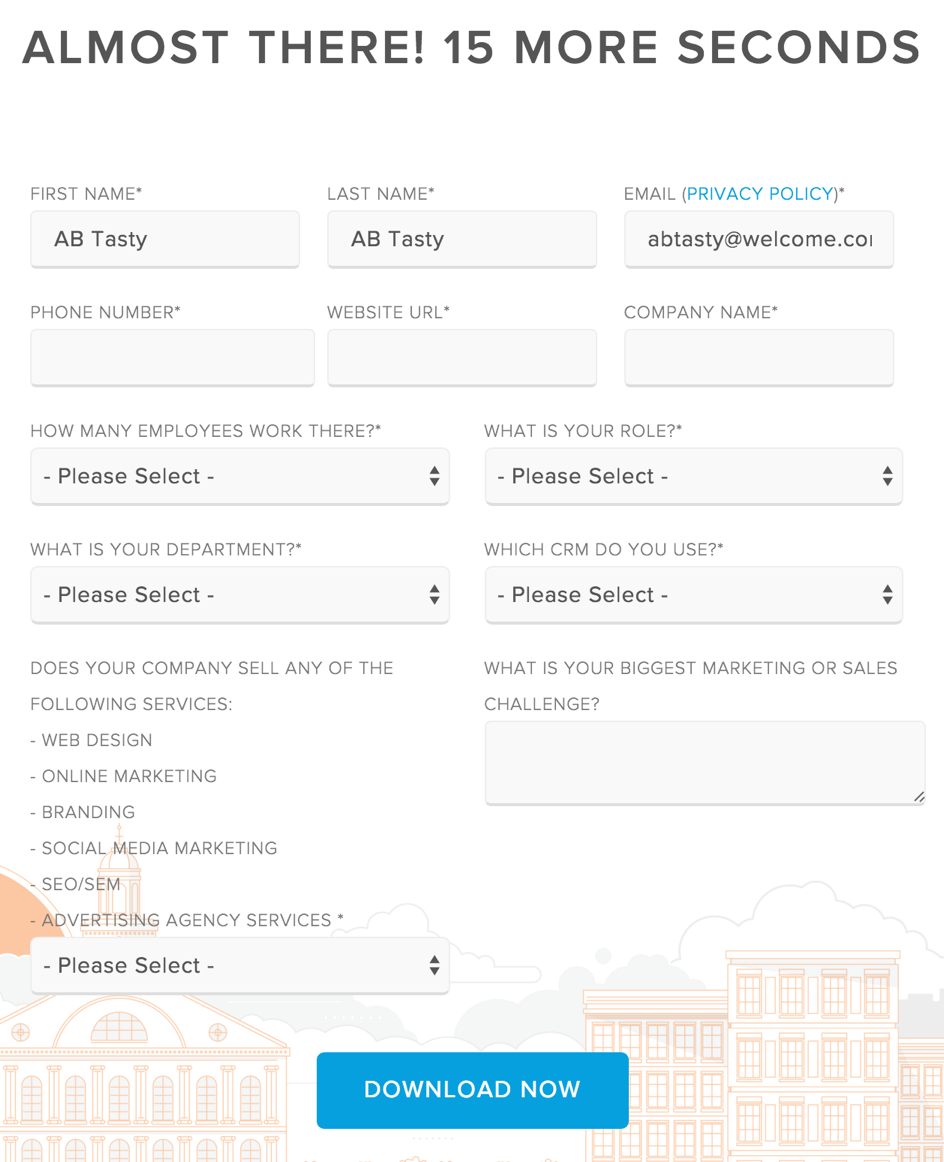 No Password: visitors save time, you save conversions and money
People have to deal with countless passwords. Password requirements differ from one site to the other. Some would ask for a rather robust password containing capital letters, numbers or complex characters, whereas basic passwords apparently satisfy other websites' security requirements.
Needless to say, numerous passwords are difficult to remember, especially on websites where people don't log in very often – just like retailers. This issue directly leads to cart abandonment. Password recovery – something that most people wouldn't wish on their worst enemy –  inevitably adds unnecessary steps to purchase completion.
As it breaks the navigation flow, visitors are more likely to abandon their purchase. Actually, 92% of people would rather abandon than recover a password.
Allowing them to log in through their favorite social media makes the user experience smoother and, perhaps, even more enjoyable. As a consequence, it would reduce the risk of abandonment.
This is, by the way, the added value ASOS highlights on its login page: "No extra password to remember, no brain fail" (see screenshot above).
In addition to better conversion rates, social login helps reduce login recovery cost, which accounts for 30-40% of call center activity, according to Forrester. The average cost of resetting a password is estimated at $70.
The safer the navigation, the better the conversion rate
Reassurance is effective for bringing visitors through funnels. For fear of insufficient security measures, data theft or questionable handling of customer information, many are reluctant to give away their personal details. Especially true at the payment stage, although this argument also applies to the account creation.
As a matter of fact, visitors tend to trust social media to be safer than retailers. Not having to share a password with retailers minimizes the risk of it being stolen and increases confidence.
Social login also shifts the burden of login security from retailers' shoulders to social media's, which represents a significant saving.
Accurate data for relevant UX personalization
When creating an account, lots of visitors deliberately give wrong or inaccurate information. This leads to a polluted database, which is essentially every marketer's worst nightmare.
As a result, all targeted marketing operations (emailing, on-site personalization, etc.) are biased. For example, wishing someone a happy birthday may be a good way of keeping idle customers aware of the brand. The flip side of the coin is that mistargeting them would obviously have disastrous effects.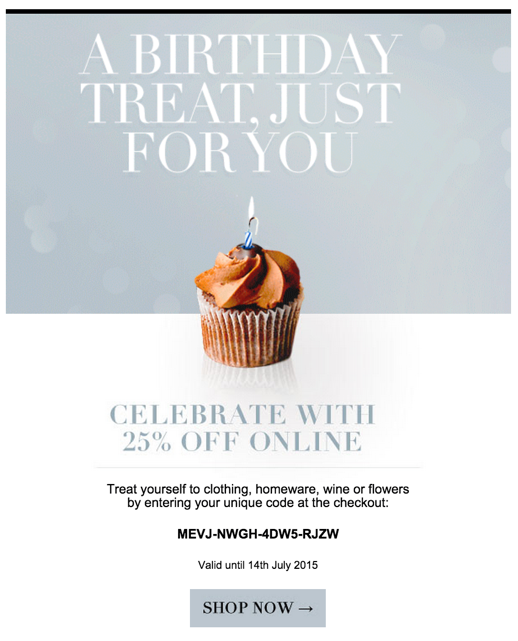 Using social login, collected data is more likely to be accurate, as fewer people fake their details on personal networks. As a result, the impact of targeted marketing messages and on-site personalization is significantly increased.
Conclusion
Whether you're already convinced or not, social login is obviously a promising answer to both cart abandonment and visitor anonymity. Is it time to A/B-test and let visitors decide? An A/B test could reveal unexpected behavior and reaction to social login and prove it at least efficient on specific segments. Making use of personalization would help take all the benefits from these segments without deteriorating the user experience of the others. What do you think?