Marketers understand the power of a nicely designed and thought-out landing page. That's why we've decided to celebrate some of our favorite landing pages from 2019 and offer up some of our opinions on why we think they're great.
Landing pages have a lot riding on them. After all, they need to make a great first impression in the noisy world of digital marketing, where CTAs and interstitial pop-ups are all bidding for visitors' attention. They need to get straight to the point but also interest visitors enough to stick around and read the information or offer. Then there's a balance between great-looking design, accessibility and being optimized for search engines.
With landing pages playing such a consistently vital part to so many marketing campaigns, it's no surprise companies are really investing in making them stand out. From the rather jazzy, cleverly coded pages to the simple-but-effective, we list our choice of the top 7 best landing pages of 2019.
HubSpot's Homepage: Short. Simple. Effective.
The first landing page comes from the 'hub' of marketing best practices, so it's no real surprise their homepage would make the best landing page list for 2019. It showcases a simple yet effective message directing their visitors to the main call-to-action they're looking to capitalize on; the sign up CTA.
The moving graphics are simple yet have been carefully considered. They represent the connectivity customers can expect when applying HubSpot marketing practices, but they're careful that the imagery doesn't distract users, nor does it cause the page to load slowly. It may not be a particularly 'jazzy' page, but it's functional and incorporates both a practical journey with a nod to the more fun functions of web design.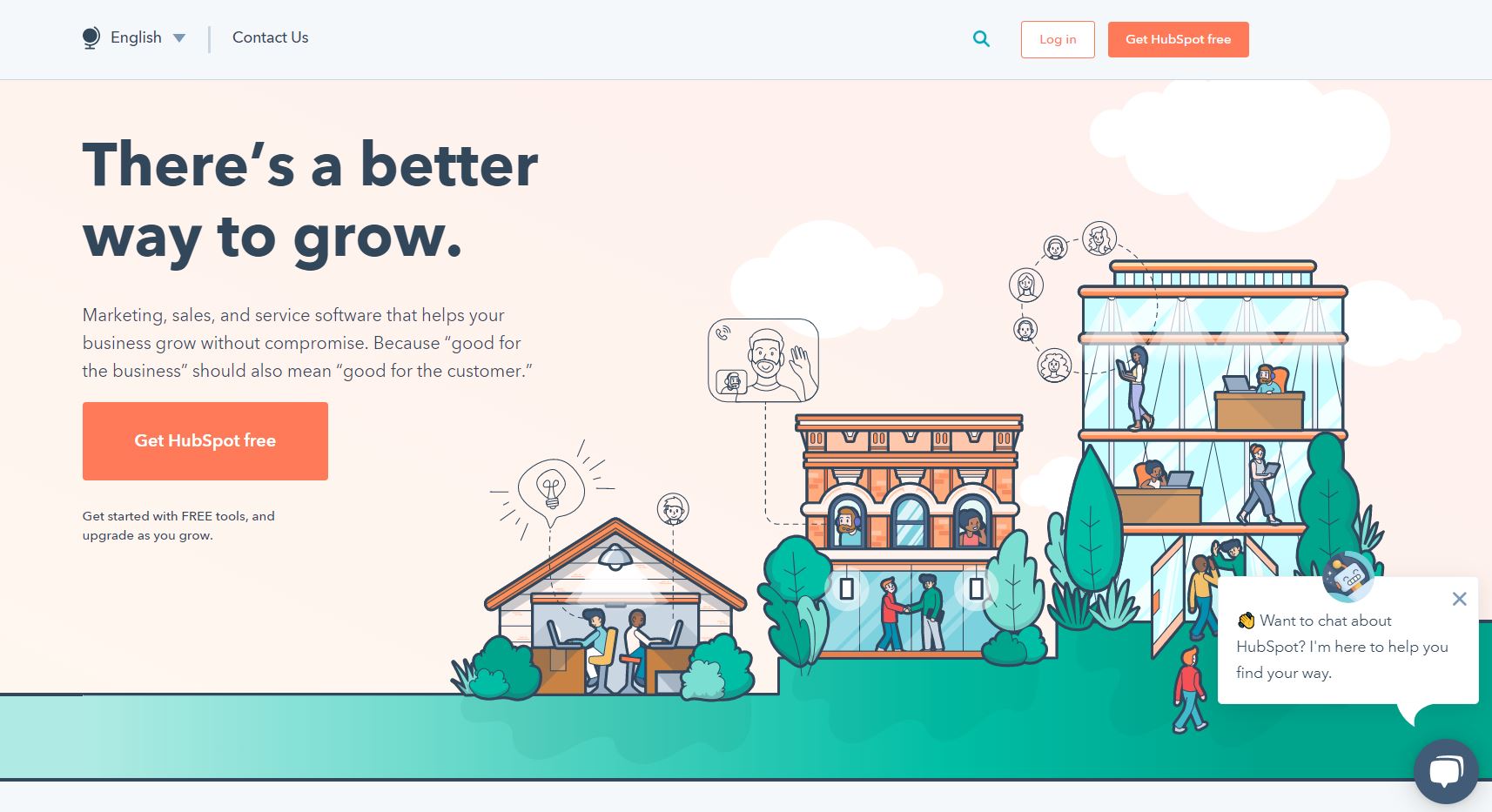 BorrowMyDoggy: 'Leading' Web Visitors to Sign Up to Pet Walking Service
The UK's pet-sitting and walking service, BorrowMyDoggy, has a great initial landing page. By clearly displaying the three main journeys they offer before the first 'page fold', visitors are in no doubt of where they should proceed. This page has been carefully considered, clearly addressing a few teething problems the service may have had, such as forgotten login details (they offer quick social sign-up). The well-spaced, concise content doesn't detract from the three main goals the page wants to achieve.
The mix of graphic and lifestyle imagery also works rather well for this friendly and warm-looking site, whilst it doesn't always work for many brands. BorrowMyDoggy's site calls out for real-life images of our four-legged friends so it makes sense to feature some amongst the fun graphic imagery they've chosen. Although it isn't the most modern-looking landing page, it definitely serves a purpose and is easy to navigate.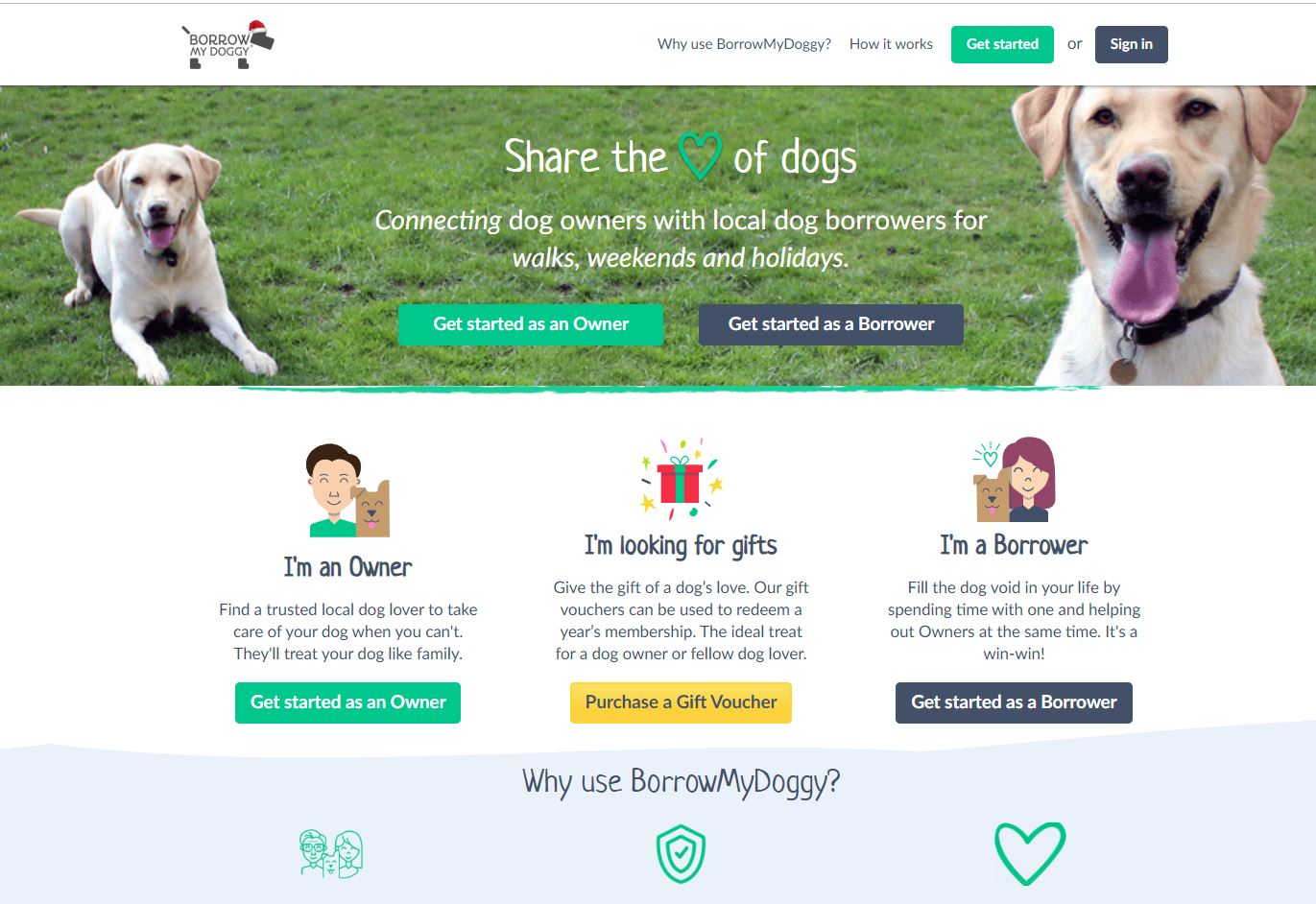 Spotify: 'Your Year Wrapped Up'
Spotify launched it's 'Wrapped' campaign, a look back at their users' music tastes and a compilation of unique playlists and general stats on the use of their streaming service. This campaign has so far prompted thousands of their users to share their own 'year of music' across social channels. With vibrant and eye-catching colored graphs and swiveling graphics that follow a cursor, there's no doubt Spotify has spent a lot of time thinking this campaign through.
With interactive imagery, music geared to play when the artist's image is clicked and rotating images of your favorite artists from 2019, there's no doubt this personalized landing page has taken a whole host of talented marketers to create. 
By creating such an attractive and clever campaign using data from their streaming service, Spotify has really tapped into what makes a great landing page. There is no doubt this intuitive use of user data will become far more prevalent in marketing tactics for 2020 and beyond, but for now, their wrapped landing page is engaging and fun.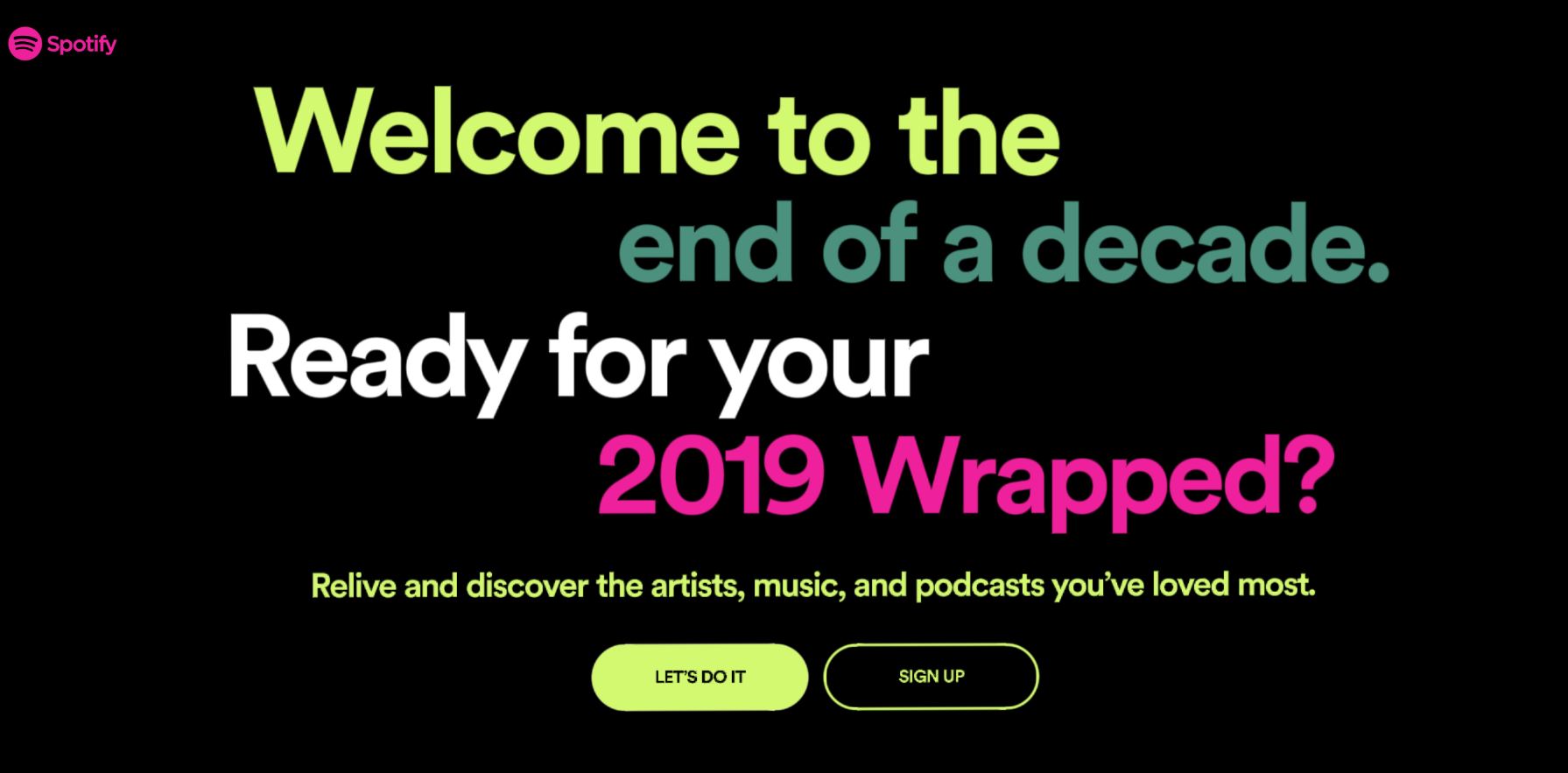 Squarespace: Take a Tour
Squarespace is the latest website hosting service to join the somewhat noisy market of CMS and web platforms, so using a virtual tour on a landing page sets them above their older competitors. They effectively demonstrate their interactive and clever web design, and in the process, render their own landing page both clever and slick.
When it comes to choosing the right 'off the shelf' website to represent a brand or business, people often spend a lot of time researching and tweaking to get the right look and feel. Squarespace tackles that potential issue head-on with their 'website tour' landing page that quite literally scrolls through a page-by-page tour of what your next website could look like.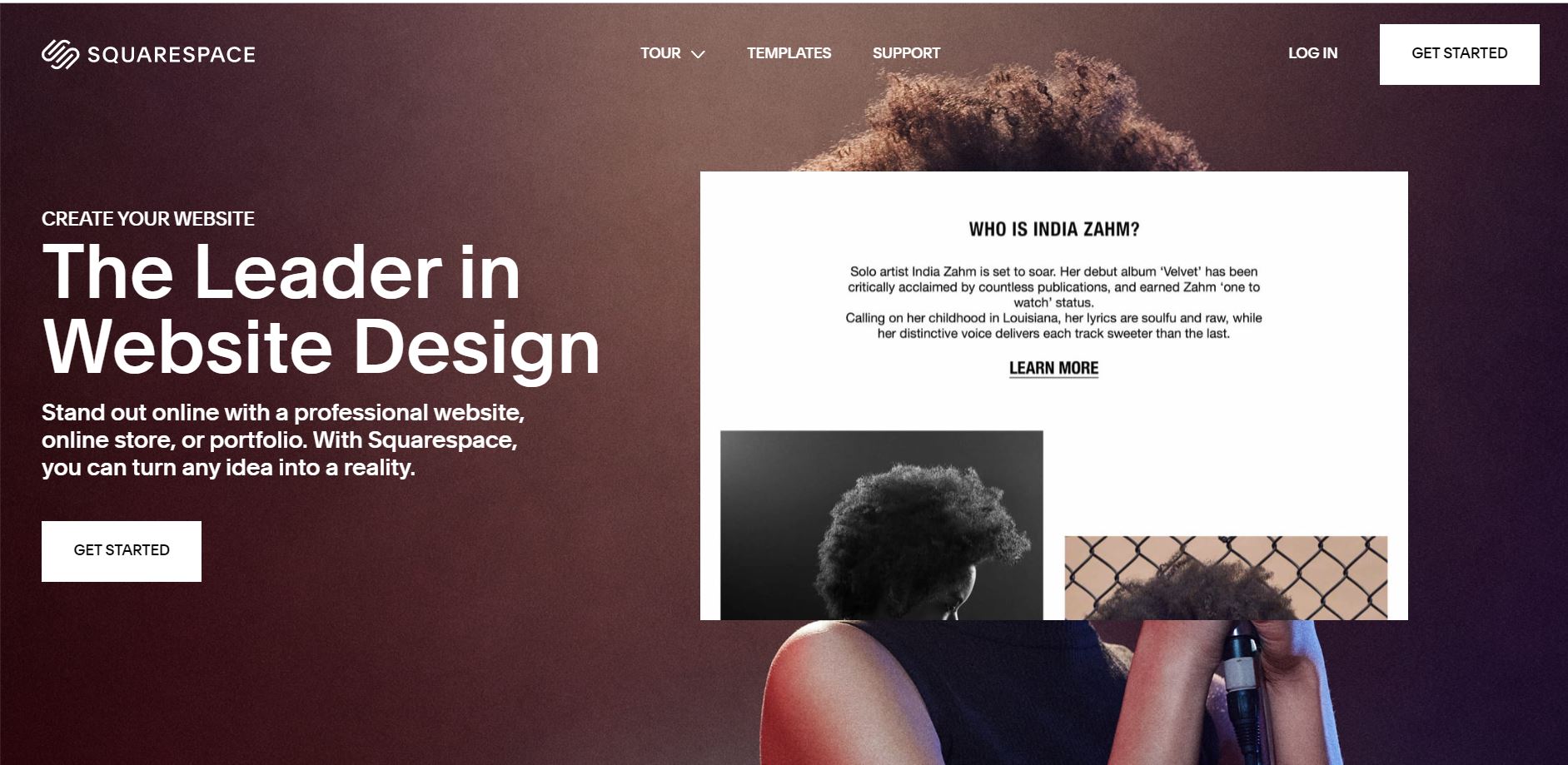 Airbnb: No Frills Homepage
Another well thought-out landing page from 2019 is the Airbnb homepage, as it offers a simple call-to-action and minimal distraction.
They recognize exactly what their web visitors want from their website, and they don't try to do anything more. It is the clean, simple design of this page, coupled with the flat, ever-changing background image that makes this page great.
Unlike many other booking and trip-organizing websites that offer visitors tons of call-to-actions, busy adverts and messy menus to navigate through, Airbnb doesn't have a complicated menu or extensive navigation. It is the simplicity of their landing page that makes Airbnb stand out in a crowd of other loud, busy trip-booking websites.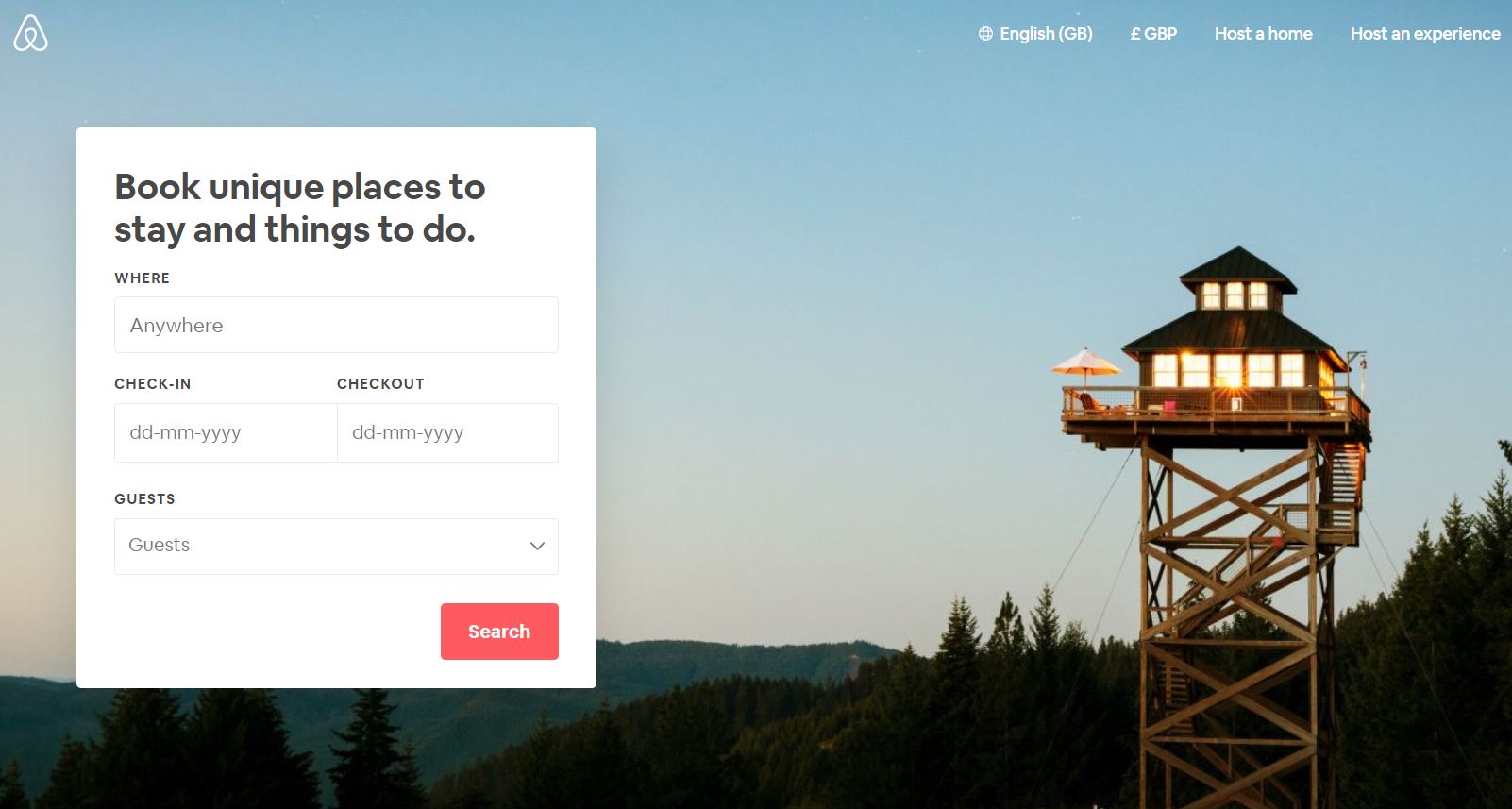 Nike Women's Wear: Growing The Next Generation of Sports Gear
Nike is paving the way for women in sports, with its focus on female athlete equality and making their sports clothing more accessible to women of all ages, shapes and sporting abilities. It's no wonder then that the landing page for their women's collection looks like something out of a sci-fi movie. Depicting their brand new shoe in a futuristic manner and featuring an almost Star Trek vibe with the clothing that accompanies it, Nike is really driving home their new age approach to women's sports clothing.
As soon as you land on this page, the featured sneaker appears to hover as if in water, showing off some smart graphics whilst the bright green liquid has been cleverly faded so the true color of the shoe doesn't get distorted.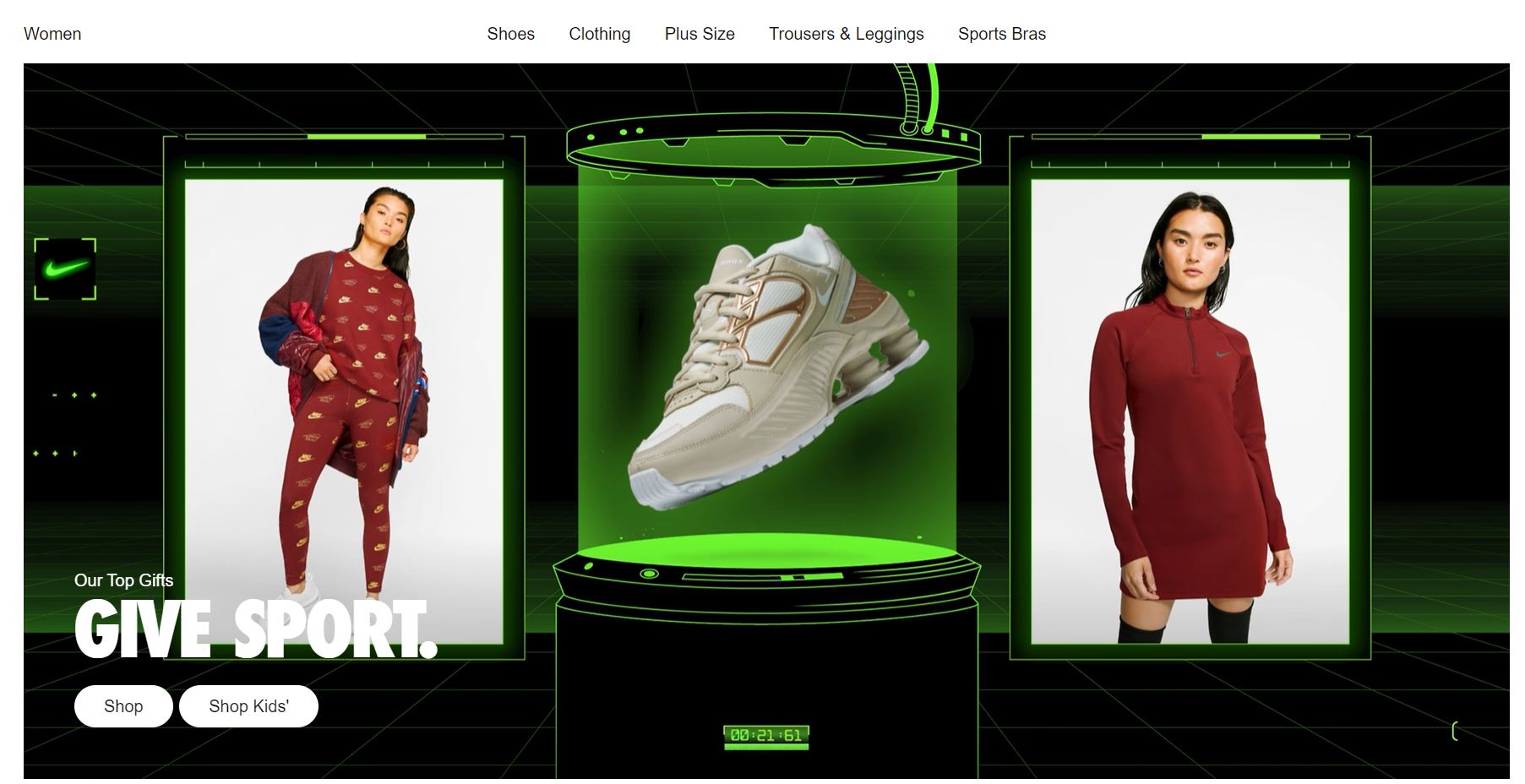 Netflix: Encouraging People to 'Chill'
No list of the best landing pages from 2019 would be complete without a nod of appreciation to yet another very simple-yet-effective landing page, this time from Netflix. Much like Airbnb, who also opt for a no-nonsense approach when it comes to an effective landing page, Netflix simply wants one action from web visitors – to sign up!
The streaming site has lived up to its pop culture reputation, creating an effective, laid-back landing page that will no doubt have a high conversion rate due to its clear and simple CTA.
Their background is busy but fades enough not to become a distraction or issue for accessibility and their main call-to-action and strapline is clear – you don't even need to pay upfront.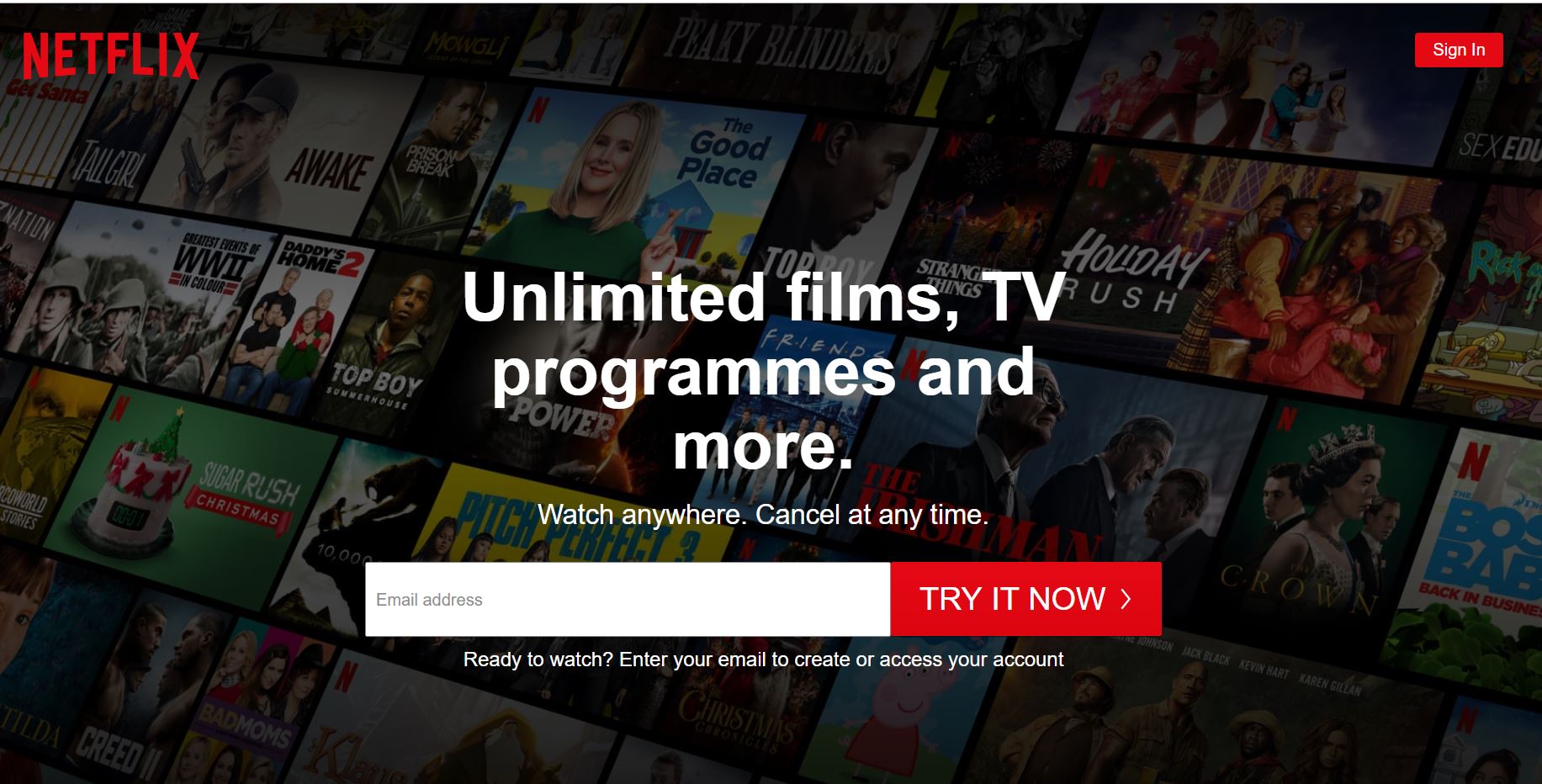 And there you have it! Our top picks for best landing pages of 2019.  Eager for more landing page inspiration? Learn how to create an ebook landing page that converts, beef up your PPC landing page designs, or check out our step-by-step guide on A/B testing landing pages.