Here's the ugly truth: 78% percent of companies are dissatisfied with their conversion rates. While this is a reassuring sign of awareness, it also means that converting more visitors into customers (aka CRO, or Conversion Rate Optimization) is a major challenge encountered by most companies.
As a marketer, chances are that you're also facing important business challenges related to conversion optimization. If so, you came to the right place.
In this guide, we will provide an extensive overview of conversion rate optimization in order to provide you with the strategies, tools and expert insights necessary to run successful CRO campaigns.
Conversion Rate Optimization Guide Index
What is Conversion Rate Optimization (CRO)?
Conversion Rate Optimization, often abbreviated to 'CRO', is the process by which online companies optimize their digital assets in order to drive more visitors towards a desired action.
At this point, you may think, "Well hold on a second, I thought that CRO was about turning visitors into customers". While this isn't totally wrong, not all websites are meant to attract new customers. Some websites are informative or media-driven, which means that a "video view" or a "newsletter subscription" would also count as a conversion for them.
Depending on your website's primary goal, CRO will thus be about converting passive visitors into active visitors in a way that meets your marketing objectives. To put it simply, CRO means using user insights and analytics to improve your key performance indicators.
Why is CRO so valuable for companies?
Imagine that you run Adidas.com (15M visitors per month) and decide that you need to increase yearly ecommerce revenues by 10%.
For this example, we'll assume that your Adidas.com has a 1.5% conversion rate and a fixed $80 average order value, which gives us 2.7M orders per year for an estimated result of $216M in annual revenues.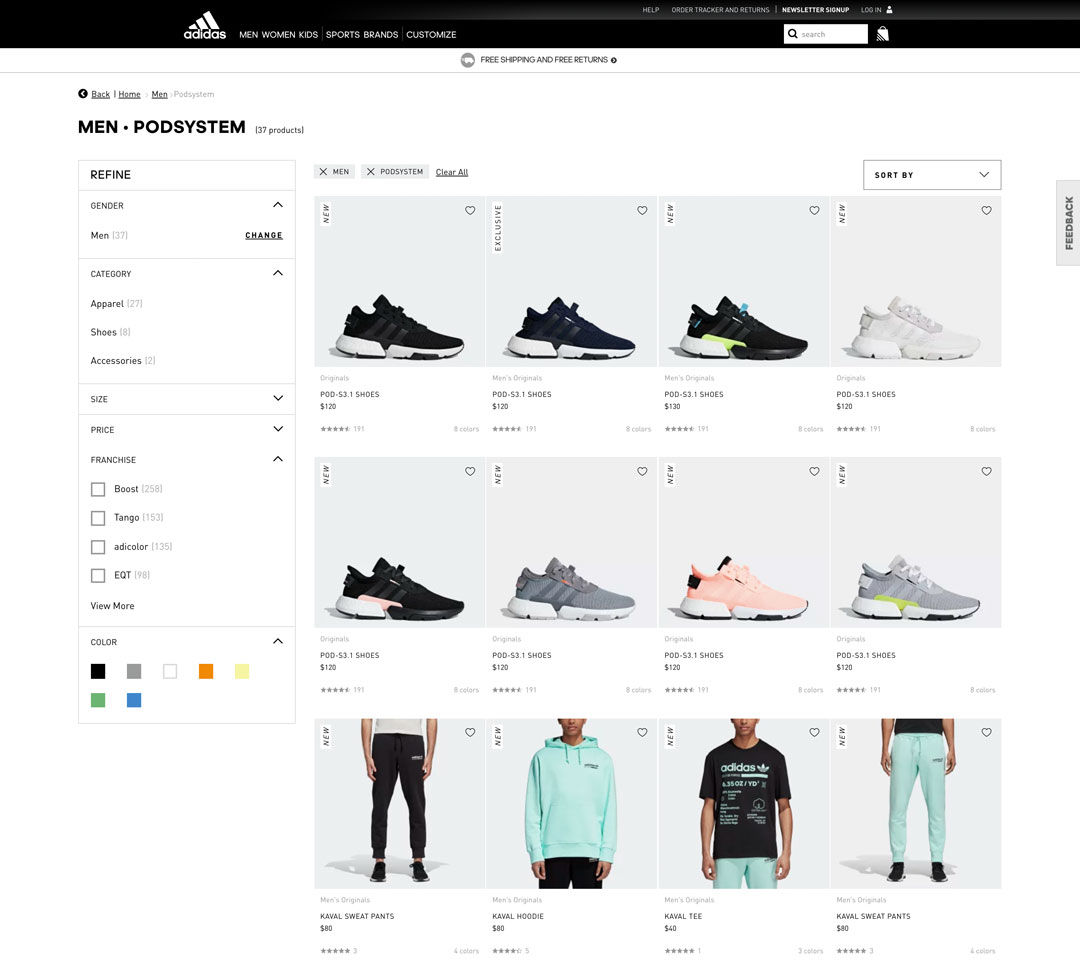 At this point, you have 3 options:
Drive more traffic (but this will cost a lot)
Add more products (which means production costs)
Converting more visitors into customers (easiest solution)
The two first options have big drawbacks: they mean heavy investments in paid advertizing, SEO, social media, and HR. While you could potentially do it, nothing proves that the costs won't exceed the benefits of such actions.
That's where conversion rate optimization really comes in handy.
Instead of acquiring 1.5M additional visitors per month (assuming they would convert as much as the current ones), you could tweak some of your website attributes in order to increase your conversions accordingly.
In order to gain 10% more in annual revenues, you would need to generate an additional $21.6M in sales. For that goal to come true, you'll need to convert 270,000 more visitors on a yearly basis.
That's the good thing about CRO: small changes yield big results.
Here's the good news: in order to generate an uplift of 10% in annual revenues, you just need to move the needle from a 1.5% to a 1.65% conversion rate. You heard right, a 10% increase for your conversion rate could potentially lead to a 10% uplift in annual sales.
Defining key objectives for your CRO campaigns
No marketing campaign should be run without precise objectives in mind. In fact, it's not even possible to come up with a decent CRO strategy without setting up clear goals and monitoring the right KPIs.
As we said earlier in our attempt to define conversion rate optimization, not all websites have similar goals. Before launching any CRO campaign, you should try to define your key objectives:
For ecommerce websites
If you run an ecommerce website, chances are that you are looking to increase sales. And that's perfectly fine. There are many ways to improve ecommerce conversions. So many that it would take hours just to list them all.
Generating more income should definitely be one of your main goals, although CRO may require that you come up with more detailed objectives.
Here are a couple of goals that you could try to achieve:
Decrease your overall bounce rate by 15% percent
Increase the average time spent on site by 1 minute
Convert 35% more blog readers to clients
Decrease your cart abandonment rate by 20%
Reduce page loading time by 1.5 seconds
Convert 25% more social media followers to clients
Improve your product pages performance
All of these goals will increase your conversion rate (and thus your sales). From there, it all depends on your team's ability to run proper A/B tests and come up with creative solutions.
For media websites
Media and social media websites are typically known for generating tons and tons of monthly visitors because they create so much content. And that's a good news.
However, converting visitors into paying customers or subscribers is a big challenge that requires extensive marketing tricks and campaigns to be solved. From paywalls to video content, banners and ebooks; there also are many ways to increase conversions on a media website.
Here are a couple of goals that you could try to achieve:
Convert more readers into subscribers
Increase your monthly ebooks downloads
Convince more visitors to subscribe to a webinar
Increase your newsletter's click-through-rate
Attract more guest posters
Generate more link sharing
Convert more visitors to social media followers
Increase your page views
Generate more leads from blog posts
Setting up a friendly CRO environment
Testing and optimizing for conversions requires one to take on a scientific approach in order to obtain unbiased and statistically relevant results. To do so, you will need to leverage different tools to combine the collected data.
Collecting data is a massive time-saver and you'll get to know:
Who's your audience?
What are they looking for?
Where do they come from?
What is their search intent?
What pages do they visit?
How long do they stay on your website?
How many visitors convert into customers?
For starters, you should use Google Analytics or Adobe Analytics to gain precious insights on your visitors' demographics and behaviors. From there, plugging your website into one of these tools will allow you to create so-called "funnels" that will quantify your conversion rate at every step of the buyer's journey. If you haven't read it yet, we made a complete survival guide that provides tips on how to optimize an ecommerce conversion funnel.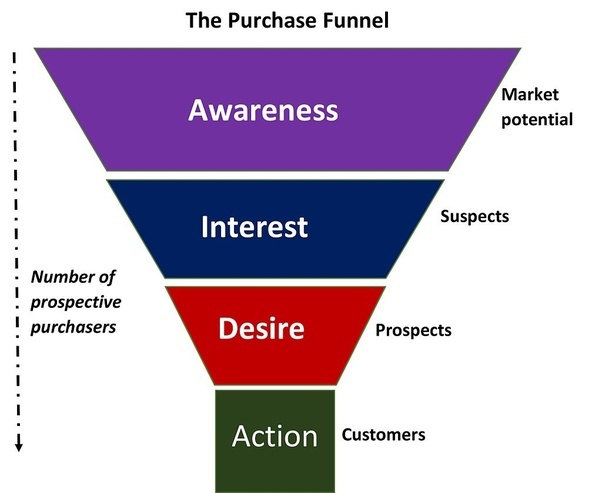 Seen through this conversion funnel, your visitors frequently encounter conversion obstacles that curb your conversion rate. In marketing terms, we define these obstacles as elements of "friction": the more friction your website generates, the fewer visitors you'll convert.
At this point, data analysis is meant to provide you with insights to determine the stage(s) at which your visitors don't behave according to the plan.
Picture this: your website is a bucket that you fill with water to bring traffic using paid ads, Google Adwords, SEO, social media campaigns… At some point of your conversion funnel, you notice that a heavy part of your visitors are leaving: some water is definitely leaking. Knowing why your bucket is leaking should then be your number one priority before trying to add any more water.
Understanding your users' behavior is a critical issue that sets up the basic assumptions needed before running any CRO campaign. But there are many other tools available to gain insights on your audience. Here are our top 3 tools to collect visitor data:
Session Recording
Live recording your visitors while they navigate your website is a brilliant opportunity that allows your team to better understand their behavior and interactions. Using this tool, you'll put yourself in your visitors' shoes in the most natural and unbiased way.
Heatmaps
Heatmaps are meant to map out your website and see which parts get the most clicks and attention from your visitors. Basically, heatmaps record your website's activity and display the areas where your visitors click the most and spend the most time. Testing your assumptions using heatmaps is a smart move that helps you determine whether or not your visitors are flowing down the conversion funnel.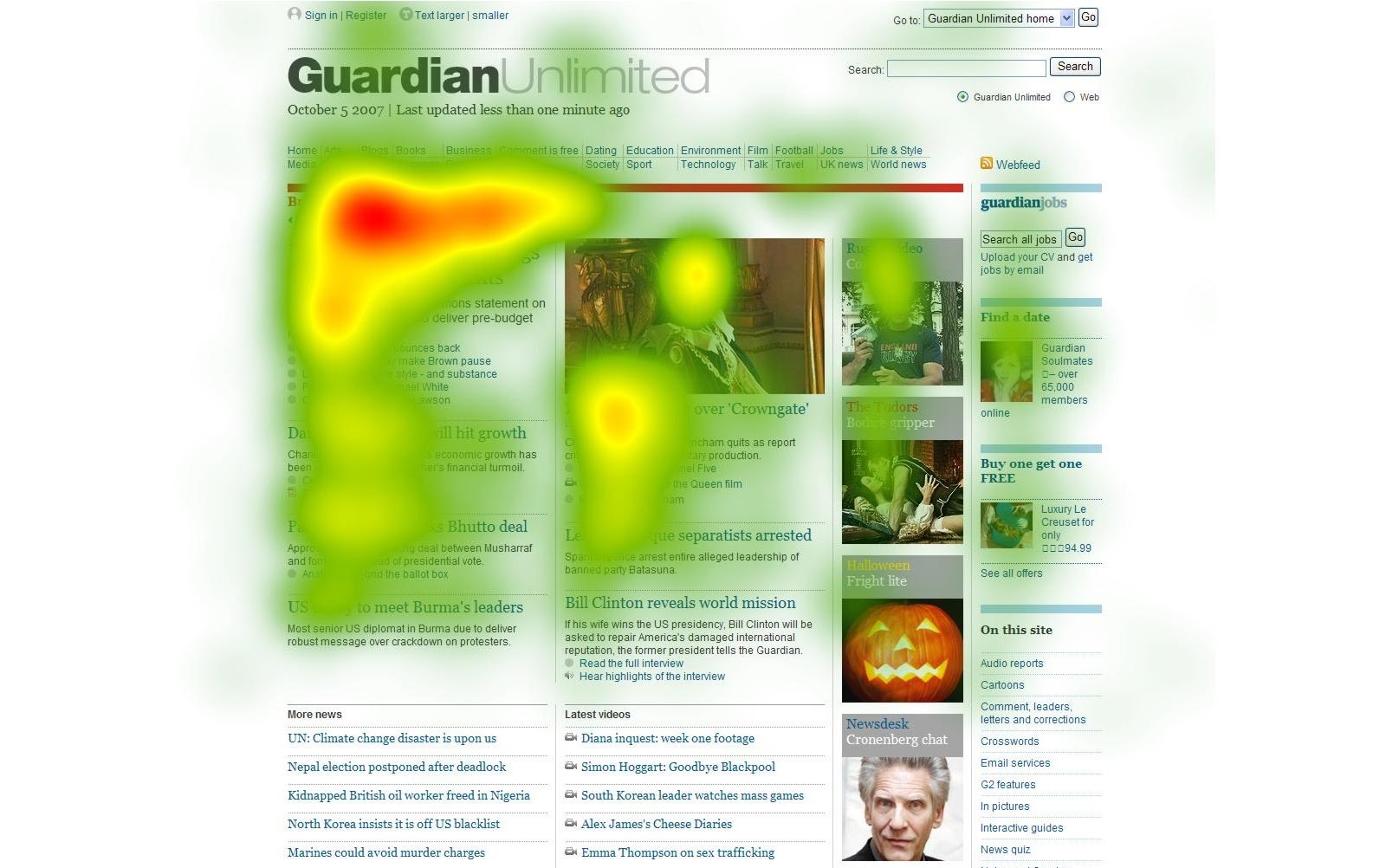 Surveys and User Feedback
Adding an on-site survey tool allows your team to gather feedback about your visitors' satisfaction and their likeliness to recommend your services (net promoter score). Are you looking for these tools ? We provide all of them in our Data Insights features. Click here to schedule a demo.
Keys to a successful conversion optimization strategy
When evaluating your conversion rates, here are some steps to consider:
Identify obstacles
Attract qualified traffic
Make your message easy to understand
Meet your visitors' expectations with a relevant offer
Make sure technical issues are avoided
Minimize the efforts required of your users
Identify obstacles
You should start with a meticulous evaluation of your website to identify existing obstacles to conversion. By identifying "leaks" in your conversion funnel and trying to determine the likely causes through qualitative and quantitative data collected through your web analytics tool, you can find out which web pages are likely to pose a problem and understand your users' behavior. This way, you will know where to focus your efforts and get off to a running start on your CRO.
Attract qualified traffic
To optimize your conversions, you need to take the time to work on your acquisition sources in order to attract traffic that is as qualified as possible and truly interested in what you are offering.
The moment a visitor reaches your site, he has already been exposed to your message and is already as informed as possible about your offer, and thus more likely to convert.
[click_to_tweet tweet="#CRO Tips: perfect your acquisition strategy to attract traffic as much qualified as possible. Attracting people already interested will save you a ton of time/effort along your optimization journey." quote="#CRO Tips: perfect your acquisition strategy to attract traffic as much qualified as possible. Attracting people already interested will save you a ton of time/effort along your optimization journey."]
How can you go about this? First, you must be as well placed as possible in your sector's main keywords by targeting words specific to your offer to give you the best chance of optimizing your conversion rate. Work on your AdWords advertising by setting up highly targeted adverts specific to each audience segment. You can also adapt your Search Engine Optimization efforts to bring more qualified leads. Finally, use affiliation by placing advertisements on websites near or in your sector to reach an audience similar to yours who will be more likely to be interested and convert.
Make your message easy to understand
Your site must have a message that is easy to understand if you want it to have a good conversion rate. Identify the message you want to send (AKA: value proposition) and optimize how it's included on your website.
By identifying your product/offer's specificities and advantages and testing their success among your audience by offering, for example, faster delivery than your competitors, you can determine what benefits to highlight to strengthen your value proposition and CRO. Once you've clearly identified your value proposition, make sure it is clearly presented to your visitors. By testing different ways of presenting data, you'll find the one that works best among your audience and come to a clear and simple navigation for your website that will speed up your visitors' conversion.
Meet your visitors' expectations with a relevant offer
In order to convert, each user that arrives on your website must find an offer that meets his particular needs. To not disappoint the visitors on your website, you must guarantee the greatest coherence possible between the message sent by your acquisition sources and the message on the web page where your visitors arrive; using the same language and terms will help you optimize your conversions. Your offer will be seen as relevant if visitors find what they were expecting and what they were promised on the web page where they arrive.
You can also guarantee your offer's relevance by segmenting your audience and adapting your message to each segment; your audience isn't completely homogeneous and each consumer segment has different needs and expectations.
Look after your technical performance
In order for a CRO program to be complete, it must also include performance. You must reduce the loading time of your website pages as much as possible. No matter which optimizations you make on your page, they will have no impact on conversions if the web page itself takes too long to load. A loading time that is too long could not only cause your visitors to flee out of boredom, but also damage the trust users have in your website and reduce your website's conversion rate.
Not only should your buying process be smooth, but your site and product pages should be as well: letting a user wander freely and quickly through your products is important as it's a form of engagement that has an indirect effect on your conversions.
Minimize the efforts required of your users
This step's aim is to reduce to a minimum the friction that a user encounters, and simplify the experience as much as possible to encourage conversions on your website. Your site must offer clear and concise navigation since the user won't spend much time trying to understand a complex navigation system.
Faceted navigation will let the user go through your catalog by adapting his search criteria on the fly instead of navigating from section to section. For your forms, only ask for essential information since having too many fields to fill out will cause your visitors to leave.
Wrapping it up
Conversion optimization is a science on its own that requires marketing teams' time and patience. Besides, CRO requires a decent amount of traffic to generate statistically viable results through A/B testing, although smaller websites can also benefit from CRO if done correctly.
In the end, high-performing websites use A/B testing and CRO solutions to empower their stores and websites in order to generate massive uplifts in sales and conversions.