2020 was a bumpy ride.
'Pandemic' was not surprisingly made the official word of the year by Merriam-Webster and Dictionary.com. In marketing circles, 'New Normal', 'pivot', and 'unprecedented' are among the top picks.
For customer experience professionals, what do all these changes add up to for 2021? How will customer experience trends affect consumer expectations, and how should brands be preparing their cx strategy? Let's not forget: even though customer experience is predicted to overtake price and product as the key brand differentiator, few brands have a solid strategy in place. 
We teamed up with the experts at TrendWatching to dissect the digital customer experience trends we believe will shape 2021. We've included a brief summary of 5 of the 11 trends below, but if you want the full picture, you can download the entire report.
The 5 trends we'll be exploring:
Maybe it's because we miss spending physical time with our friends, families and colleagues. Maybe it's because we're spending much more of our day on social media – GlobalWebIndex reports 23% of internet users spending significantly longer on social compared to pre-lockdown behaviors.
Whatever the reason, we're seeing an uptick in shopping experiences involving social media or livestreaming tech. The common thread? 'Business as social' shopping is communal and experiential. And It's more than just adding a 'buy now' button.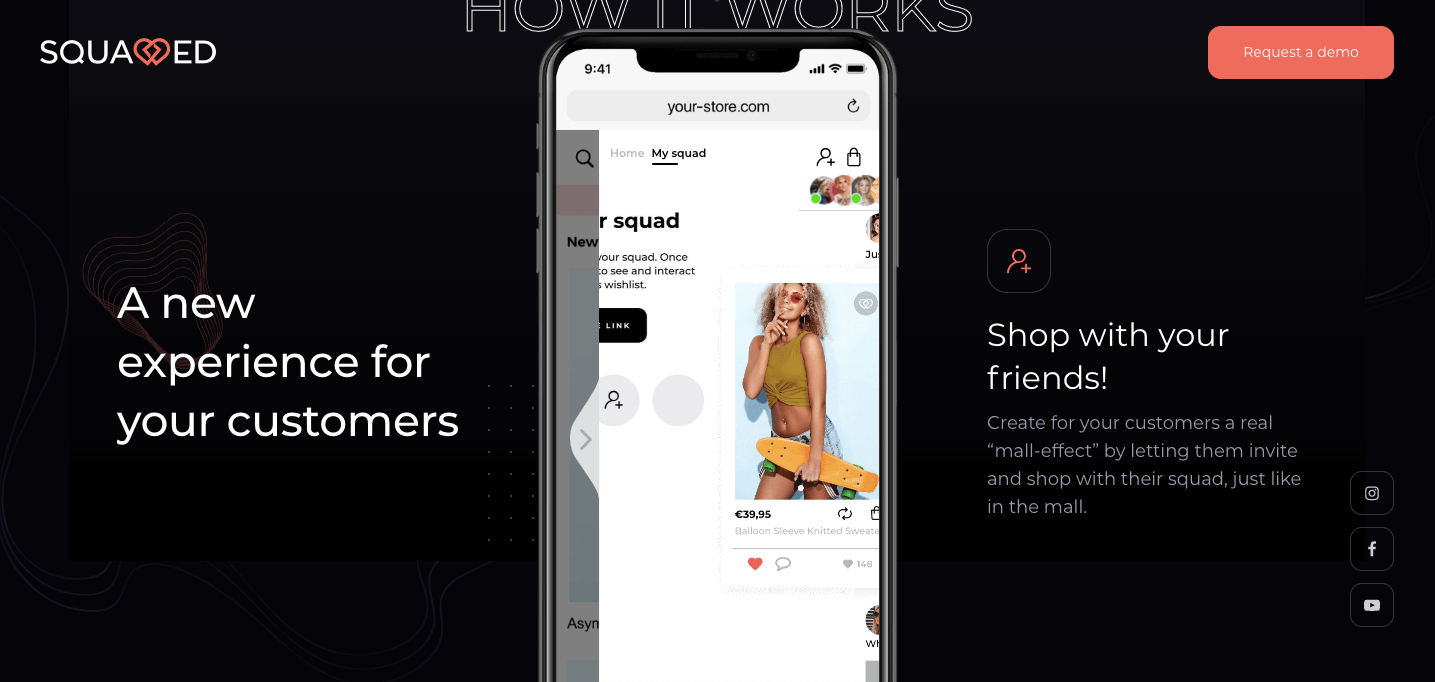 For example, the Google chrome extension Squadded lets you team up with friends to select, chat about and purchase items, especially clothing. The extension brings customers' friends into the online conversation, recreating an ersatz 'day at the mall'.
For music buffs, there's DroppTV, which enables viewers to buy merchandise shown in music videos straight from their screens. 
What it means for you: These two examples still rely on the same standard e-commerce building block, the product image. Only now, it's getting a lot more scrutiny. Product images are crucial to conversions, especially when consumers haven't had – and can't have – a chance to see the item in real life. Good thing we have a widget for automatically identifying the highest-converting product visual, Image Matchmaker.
2: Virtual experience economy
If 'the experience economy' was about the value of experiences over products, the virtual experience economy is about the social currency collected by our 'virtual selves'. In other words, what we do online contributes more and more to our sense of identity. 
We predict consumers are going to start spending more time, money and energy on the experiences they have in digital environments, whether that's in a video game, on a computer or in some kind of VR/AR world. Though the seeds of this behavior were already planted before COVID, the lockdowns and social distancing brought on by the pandemic accelerated its growth.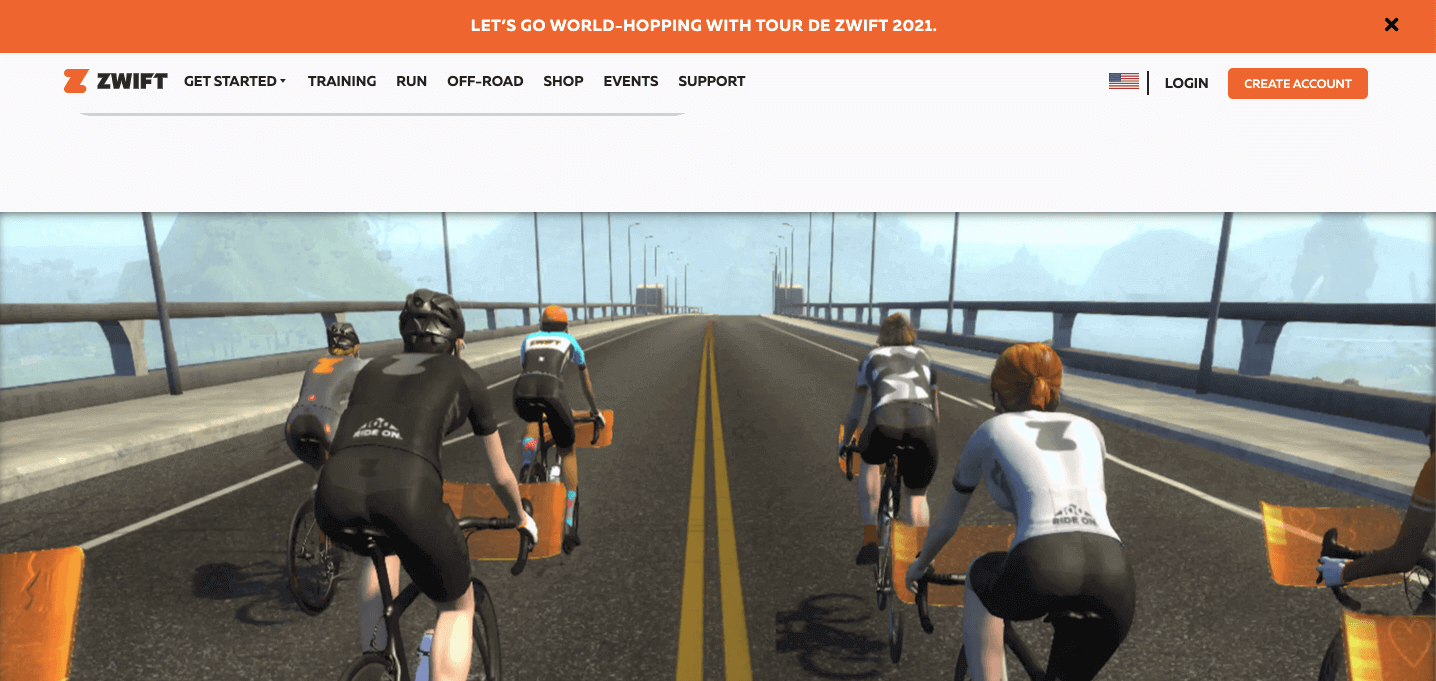 For instance, National Geographic launched an AR experience via Instagram that lets users climb Mount Everest. Or how about Animal Crossing players that can add digital artwork to their game environments, modeled after real-life paintings in the J. Paul Getty Museum? Finally, exercise buffs can bike or run through virtual worlds (on their TV screen) with the Zwift sports app (shown above).
What it means for you:  Integrating any kind of VR/AR experience into your customer's journey is sure to be challenging from a product management perspective. If this is a road you think it makes sense to take, embedding a feature management system (progressive rollout/rollback, feature flagging…) could make sense to safely test the waters of this new approach and confirm its business interest.
3. Creating omnichannel convenience with synced services
When a pandemic strikes that increases the average workday by 48 minutes and leaves parents scrambling to combine childcare with homeschooling, consumers want to get things done quickly, easily, and all in one place. Basically, they want convenience.
Brands that are able to pull different services, whether their own or third party, into one product will be well poised to offer just that. That goes for the buying experience, customer service, post-purchase interactions or pretty much anything else.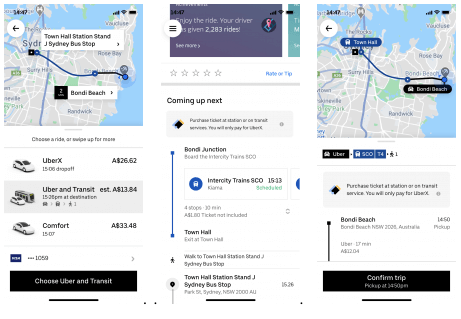 Some great examples include Panera, which updated its mobile ordering service via a partnership with Google Maps. Users searching for 'Panera near me' receive results on which restaurants offer curbside pick-up or delivery and can choose a location to begin their order. Similarly, Uber recently debuted the Uber and Transit feature in Sydney. The city was the first to receive the integrated public transit feature, which finds the best combination for trips using UberX and public transport.
What it means for you: If you can offer experiences that make it more convenient to buy from you, you'll be one step ahead of the competition. That could be anything from integrating with a third party vendor like the examples above, or simply connecting the dots of your customer journey internally.
4. Segment of one: hyper-personalization
Marketers have been personalizing the customer experience for some time now. The idea isn't new, but the consumer expectations surrounding it are.
Beauty, fitness and fashion brands are raising the bar when it comes to hyper-personalization. Using artificial intelligence, forward thinking brands are able to truly create a 'segment of one' for unique experiences for each individual customer.
We know Spotify curates custom playlists for listeners. But did you know they teamed up over the summer with artist the Weeknd to create a digital avatar of the singer that chatted with users by name?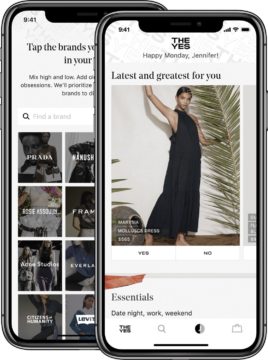 Or how about the app The Yes that uses machine learning to curate fashion items for users' feeds. By voting yes or no for each item, The Yes users help the app better understand their tastes. Similarly, Dior and Meitu teamed up to offer a personalized, quiz-based skincare diagnostic to recommend appropriate products to customers, while Nestle and with/n worked together in a similar way to offer individualized fitness regimes to their users.
Simple demographic personalization is not going to cut it when it comes to consumer expectations around personalization. Artificial intelligence has opened the door to truly one-to-one segmentation, and consumers are increasingly expecting brands to curate products, experiences and services to their particular needs.
What it means for you: Start thinking outside the box when it comes to personalization. If you're just starting out, you don't have to go from zero to one hundred, but you can approach the issue from a different angle. For instance, creating audience segments based on buying propensity and psychographics, instead of or in addition to demographics. If you're an AB Tasty client, Engagement Level and Content Interest segmentation criteria are a great place to start.
5. Beneficial (artificial) intelligence
"Here's the interesting thing about technologies like AI, machine learning, image recognition and more – consumers don't know (or care) how they work. But they do understand that they can help them power through tasks, make life easier and more convenient, and cut through the overwhelm." – Playing Your Cards Right in the Virtual Experience Economy
Yes, indeed.
Though some might fear 'job-stealing automation' or get nervous about the pervasiveness of algorithms, the second an AI technology can help make their lives easier, they see the value. Faced with decision fatigue, a growing to-do list and the complications of living in a pandemic-filled world, consumers will appreciate artificial intelligence that can simplify their daily routine.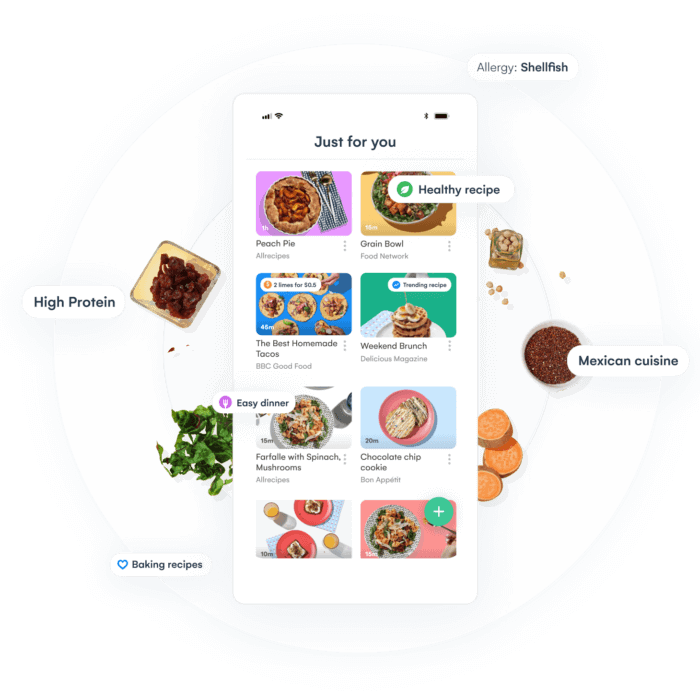 Take the newly launched app, Whisk. It uses AI to help frazzled consumers write shopping lists, manage meal planning, and more, all across devices and websites. In a similar vein, Google Assistant offers a new feature called Hold for Me that waits for you if you're put on hold, so you're not stuck listening to elevator music for the better part of an hour.
What it means for you: It's not just the end user in the B2C world that wants to make their lives easier with machine learning! When it comes to martech, B2B buyers want to see software vendors that have integrated AI into their solution in a way that allows them to save time, not complicate their workday.
Wrapping up
In many ways, we are heading into a 'brave new world' at the start of 2021.  
When all is said and done, consumers are looking for brands that are able to adapt to this new, post-Covid world. They want purchasing something to be safe, easy, and tailored to their exact needs. But the pandemic doesn't erase the evolving customer expectations that were forming in the background before March 2020. 'Sentient spaces,' 'data gates' and 'green pressure' are just a few of the other points of interest that will be coming to a head in the next year.
If there was ever a time for a 'test and learn' mindset, it's now. 
You can get a closer look at these 5 trends, and learn about the remaining 6 explored in our report with TrendWatching, here.