Every day, the average office worker receives more than 121 emails.
As a marketer, your job is to ensure that your emails stand out from the other 120.
Adding a video into your emails can increase click-through rates, conversions, brand awareness, and help educate your customers.
In fact, including a video in an email can lead to open rate increases of up to 13%.
Videos are engaging, entertaining, and allow you to quickly and effectively communicate with your audience.
Why Use Videos in Email Marketing?
If you're not yet convinced, check out these six key benefits of video in email marketing for your business.
#1 Increase Conversion and Click-Through Rates
The effect of video on conversion and click-through rates in your emails is impressive.
Take a moment to consider these statistics:
An email including a video can increase your email click-through rate by up to 300%
An email including a video can reduce your unsubscribe rate by 75%
Emails including a video have been found to have a 96% higher click-through rate than those without
If you had any doubts that video is an important part of your marketing arsenal, those stats should squash them.
#2 Increase Email Open Rates
Remarkably, studies have found that just including the word "video" is enough to increase email open rates — by a whopping 7% to 13%.
Why?
Because people are naturally curious. 
As well as simply conveying the core message of the email, adding "video" to the subject line piques a reader's interest, compelling them to open the email.
Simply put, they want to know what's in the video.
#3 Build Trust and Authenticity
Using videos is a great way to build trust and to establish a connection with your audience.
It puts a face and a personality to your brand, allowing your audience to get a feel for the person or team it is dealing with.
You can establish trust by sharing tips, insight into your business operations, or just fun videos to build rapport. It's also a great way to warm up your audience to a product or service.
To build trust using videos, consider implementing the following tips:
Have the same person present the videos consistently: Over time your audience will start to feel like they know that person. This helps to establish a personal connection to and trust of your brand.
Create useful and free video content for your target audience: You're perceived as a credible and authoritative expert in your industry, which builds deeper trust and creates a (future) desire to pay for your expertise.
Create videos that show positive and negative brand experiences:  Consider using personal stories or a sneak peek of your office. Be genuine and human and you'll earn people's respect and trust.
#4 Social Media Shares and Boosts to SEO
A huge bonus of using video email marketing is its indirect effect on your search engine rankings.
Videos that are engaging are highly likely to be shared on social media. In fact, videos generate 12 times more social shares than both text and images.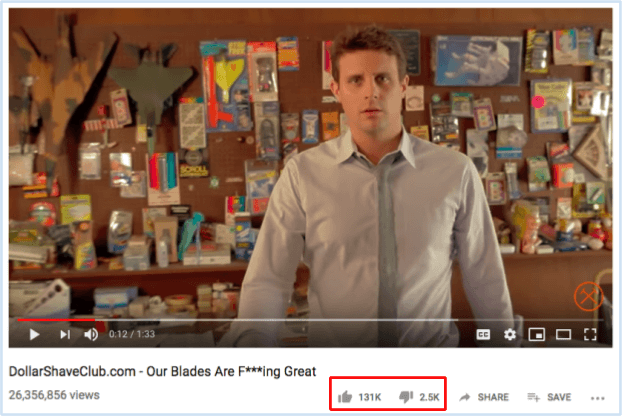 This increases your social engagement, which in turn boosts your brand in the search engines.
While social media engagement itself is not a ranking factor for Google (it is for Bing, however), it does amplify other ranking factors that Google does use.
Social sharing increases the visibility of your content. The more people that view your content, the more likely it is to get shares.
Links are hugely important for SEO.
#5 Timesaving
Nowadays people live busy (and distracted) lives. Plenty of people would rather watch a one-minute video than spend 15 minutes reading a long-form article.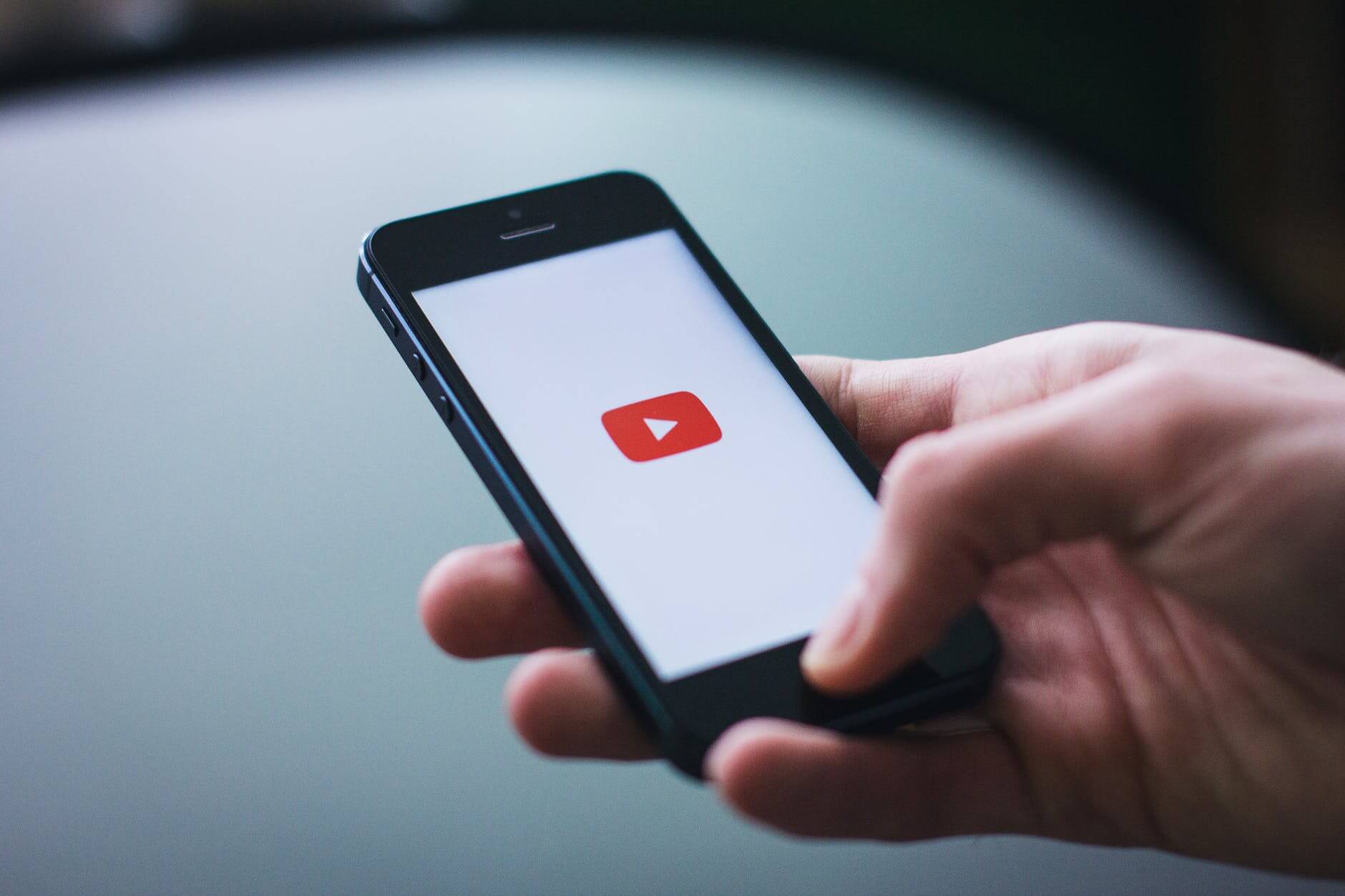 A benefit of videos is that they can quickly and easily get across your core message and grab the attention of viewers. Even complex subjects can be made easier to understand.
Videos are more interesting and engaging (when compared to text alone) and can have a bigger impact on your readers.
Videos can go viral quickly and viewers respond more positively to a product after watching related videos.
#6 Stay Out of the Trash
There's nothing worse than spending hours of your valuable time building an email campaign for it not to be read, chucked unceremoniously in the trash, or worse still, marked as spam.
Luckily, good-quality, interesting, and engaging videos capture the attention of the reader and reduce the likelihood that your email will go straight into the trash.
When done well, it's also a valuable opportunity to give an excellent impression of your service or product.
How to Incorporate Video Content into Emails
Now you know the benefits of using videos in your emails, here's how to add videos to your email marketing campaigns.
Technique 1: Embed Videos into Emails
You can embed videos directly into emails.
The reader should be able to view a playing video without leaving their inbox, which, in theory, sounds like a great user experience.
But despite the fact this technology has been around since the '90s, videos embedded into emails come with a host of serious flaws.
Due to spam and security precautions, many email clients do not support embedded videos.
Not all email clients (even the big guys like Gmail, Hotmail, or Outlook) can support the more recent video format, HTML5.
In other words, when you embed a video directly into an email, there's a chance that the reader won't be able to view it as you intended.
Does that mean you should abandon using videos in your emails? No, the benefits of using them are too high.
Rather, you need to use a technique that is guaranteed to work, every time.
Technique 2: Use a Video Thumbnail Image
To counter the inherent downsides of videos embedded into emails, marketers often use a video thumbnail image within the email which links to a landing page where the video lives.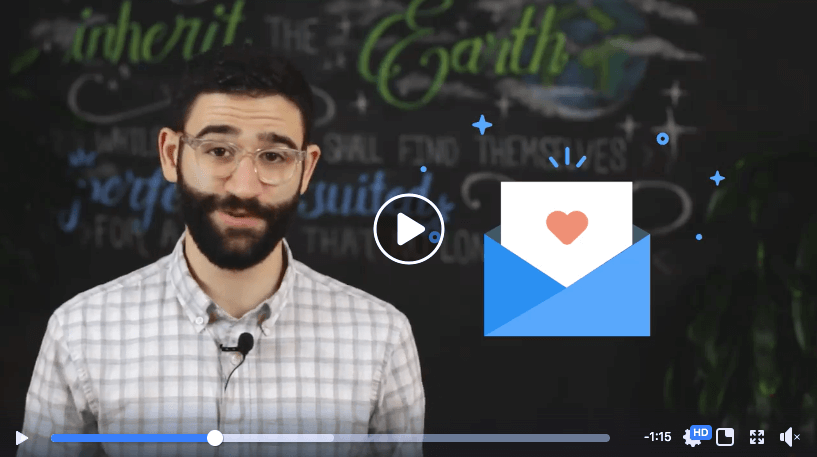 Inside the email, create an image that looks like a video. When the image is clicked the reader is taken to your website or YouTube to view the video.
The video isn't hosted in the email, which actually comes with some powerful benefits:
The video will definitely work (unlike Technique 1)
The video can be set to autoplay on YouTube or your website, meaning as soon as the user clicks the video, it plays
More traffic is converted from your email to your website, meaning more page views and more website interactions
By adding CTAs on the video landing page, you can move the reader through the sales funnel
Types of Video Email Marketing Campaigns
Data shows that video in email is effective and hosting a video on YouTube or your website is so easy to set up, what are you waiting for?
Here are some effective ways to start incorporating more video content into your marketing emails today.
Personalized Emails for Sales
Creating personalized videos is an excellent way for sales teams to convert leads. Plus, with tools like Wistia, it only takes a minute or two to record, edit, and send a video.
Wistia's Google Chrome extension allows you to record your screen and yourself at the same time, edit the video, and then easily send it over to your customer or prospect.
You can add a personal greeting to the recipient, allowing you to personalize your sales efforts and significantly increase your response rates.
Plus, with companies finding a 36.9% higher close rate when using personalized videos with email, it's got to be worth a try.
Use Videos to Tell Customer Stories
Take a moment to consider what is more genuine:
your brand telling a customer why they should buy, or
a customer talking about their positive experience with the brand.
It's a no-brainer. Potential customers are far more likely to trust customers than the brand itself.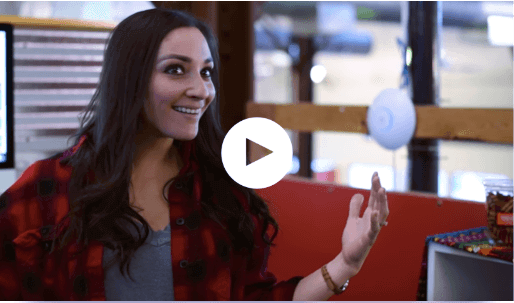 Some 76% of people believe that content posted by customers is more trustworthy than brand content.
Using an existing customer to explain their experience on video is an excellent way to sell your services or products. It's genuine, personal, and highly trustworthy.
To increase conversion rates, go one step further and include these videos in your email marketing campaigns.
Consider Using GIFs As Well As Videos
In general, videos perform best when they are short and sweet.
Consider your audience and your product or service. Is your audience younger and tech savvy?
If so, it could be worth considering using a short GIF instead of a full-blown video.
GIFs are easy to insert into emails, quicker than videos to make, and can be equally engaging.
Consider these questions before adding GIFs to your campaigns:
Does it reinforce your message?
Does it highlight the most important parts of your email?
Does it emphasize the features of your product or service?
Does it add some fun or excitement to your message?
Does it offend your audience?
If you do decide to use GIFs, make sure you don't overdo it. They can be distracting and annoying, so a general rule of thumb is to only include one or two per email.
In the example below, the GIF makes the email design more interesting, grabs the attention of the reader, and delivers emotions in a more personal way.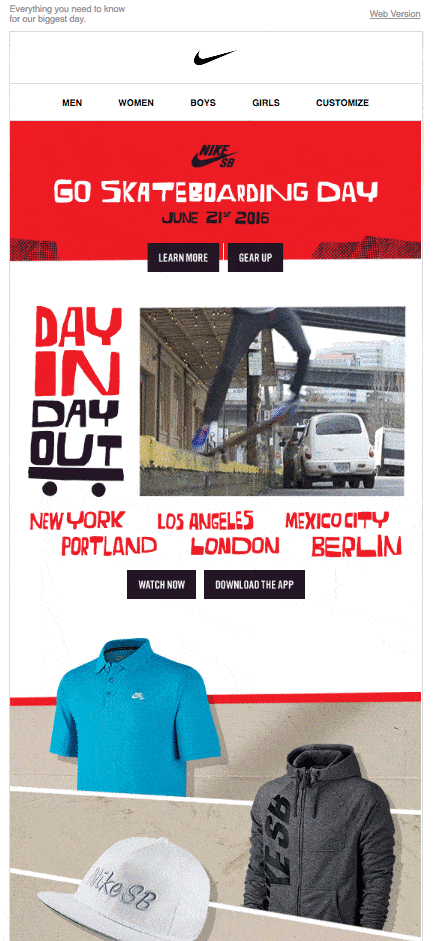 Over to You
Now we'd like to hear from you.
Are you going to use embedded videos or send readers to your website?
Either way, let me know by leaving a comment right now.
If you want to learn more about using video for marketing, head over to our blog, 7 Ways To Make Your Testimonials More Persuasive.