Introduction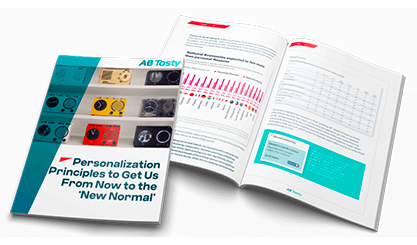 Consumer behavior is changing on a dime. What was true all along has become exacerbated by the global pandemic – buying patterns constantly evolve.
Challenge
How are brands looking to put in place personalization strategies supposed to keep up?
What you'll learn
Global attitudes towards spending and buying habits
Ways to harness AI to power experiments
Tips and predictions for managing CX post-pandemic
If you're an AB Tasty client, you can use our personalization capabilities to not only identify consumers interested in specific content on your website, but also create segments based on those consumer interests; use this information to personalize the experience with these wishlist items to keep them fresh in the mind of the consumer.