Introduction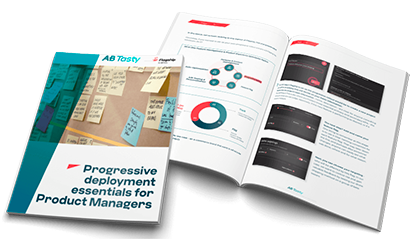 This quick read will outline the ins and outs of feature flagging, progressive rollouts, and automated rollbacks.
Challenge
No matter how well you know your users, there's always a moment where you hold your breath before the big release. This e-book will outline how to mitigate those risks using progressive deployment tactics.
What you'll learn
What feature flags are and how they work
Advantages to using various progressive deployment techniques
A bonus sneak peek into our product optimization and feature management platform, Flagship
21st century customers are all about omnichannel experiences. And to ensure they convert at key stages of the funnel – or flywheel – they need to experience a smooth, coherent buyer journey. For the brand, this means teams need to work hand in hand on continuously optimizing the customer experience.