Customer centricity might be one of the buzzwords of business today, but the demand for good service is hardly new. So why does it suddenly matter so much nowadays?
In our rapidly-changing, technology-driven, multichannel society, the product itself is no longer the sole reason for a customer to interact with your brand. The entirety of the purchasing process is crucial, as it shapes repeat purchases and customer loyalty, lifetime customer value and broader engagement with your brand. As we've seen when discussing the experience economy, experience matters – and if you can create this layer of value beyond the mere acquisition of your product, you can get ahead of the game.
Multichannel means both digital and physical touchpoints: e-commerce stores alongside physical stores, AI-driven service tools alongside customer call centers. Mastering all of these is essential, but where in-person experiences can be managed on an individual and human-controlled basis, digital experiences rely on technology in the back end and the user journey mapping your team has established when building your website and mobile app.
Given the autonomy with which customers approach digital interactions with your brand, ensuring your online channels are operating smoothly, the transaction and checkout process is clear and bug-free, the page load times are imperceptible, and key information like shipping and returns policies are readily available builds the bare-minimum experience that customers now expect. The next step is to ramp it up and add the "wow" factor.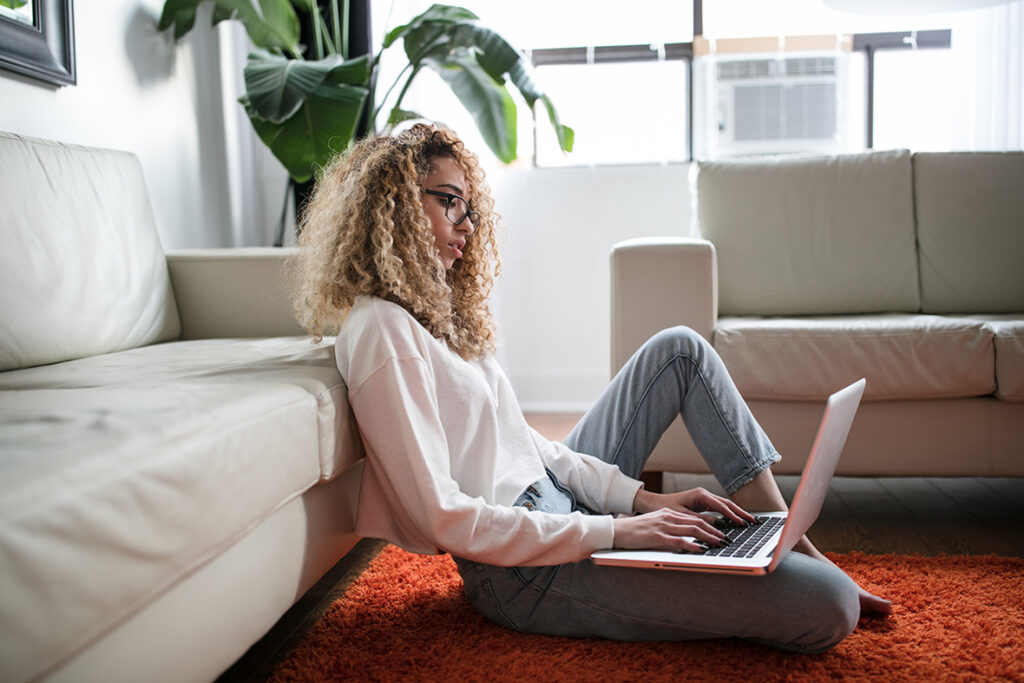 A great way to knock the socks off your customers is by personalizing their experience, leveraging the power of data to curate an exclusive and relevant interaction for them each time they visit your site. Think about tailored product recommendations and discount offers or content that's targeted to each visitor's unique desires. If you nail personalization, you'll also go a long way to nailing retention and repeat business: according to a report by Accenture, 91% of consumers are more likely to buy from companies that remember them and provide relevant offers. Not convinced? On the flip side, 74% of customers get frustrated when content has nothing to do with them. Is that a risk you're willing to run when it comes to how your brand is perceived? Bottom line, bring the "wow" or your customers will go elsewhere.
In this article, we'll cover:
How to go from functional to "wow" customer experiences
In previous posts, we've explored the notion of experience optimization, and that's your starting point when it comes to customer experience. Here we're referring to smooth, glitch-free transactions on functional websites with clear CTAs that drive conversion. It's the bare minimum required in the e-commerce space today, and it's driven by a continuous feedback loop founded on A/B testing and leveraging customer data to ensure your platform is always optimized.
The bare minimum might keep your business viable, but if you want to go to the next level, experience innovation is the next step toward CX that makes your consumers go wow. Competition in the online shopping space is intense and the leaders secure their advantage by investing in innovation and going beyond the basic transactional elements of product acquisition.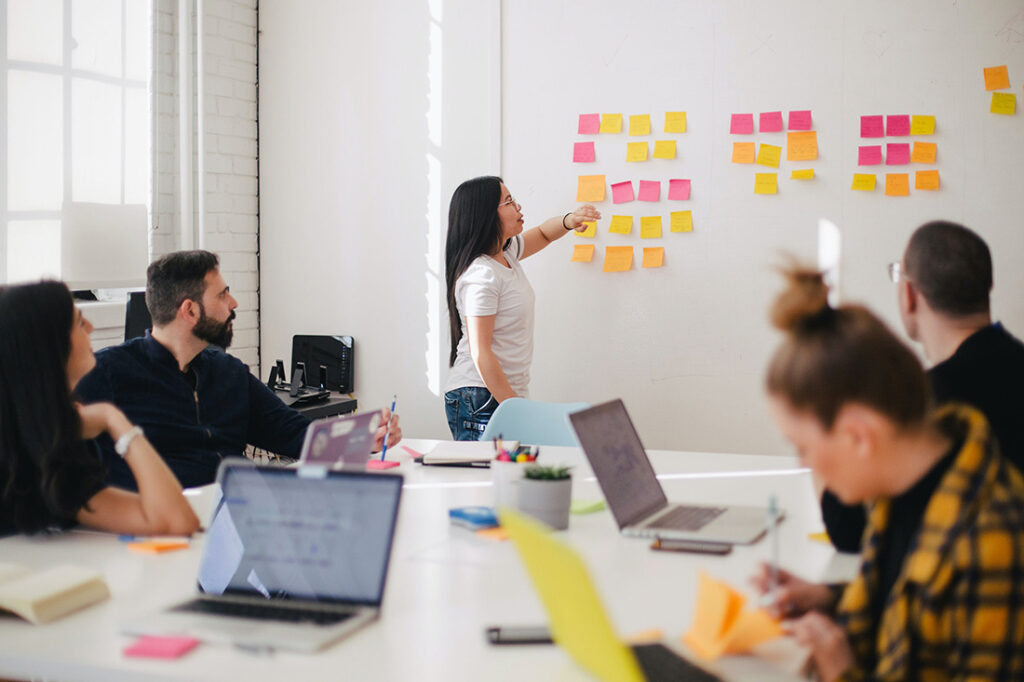 Put optimization and innovation together and what do you get? That "wow" experience that puts you ahead of your the competition and keeps customers coming back for more. It's an improve, adapt, anticipate process flow that typifies this dynamic:
Improve: Start with basic UX improvements to your website to increase your conversions.
Adapt: Learn and streamline your process so that the team can focus on efficiency and what drives value.
Anticipate: Surpass your customers' expectations by creating agility in your optimization, experimentation and innovation approaches that enable creativity and sparkling results.
Being meaningful and memorable seems like a no-brainer of a strategy, right? Personalize, optimize and innovate, and you'll be top of mind in your category and driving conversion and revenue all the way to the bank.
Three keys for ramping up your customer experience
1. Data-powered customer insights
Knowing and understanding your customers is essential to recognizing – and eventually anticipating – their needs. The best approach to building this understanding is through a solid data foundation that will allow you to collect and analyze data about customer behaviors and trends. Customers trust brands that protect their personal data, so being transparent about data collection and use, and setting up a robust approach to collating and processing that data, will ensure that you retain that all-important trust factor while building a workable infrastructure that serves your optimization and experimentation roadmap. From here, you can understand customer intent: what they're looking for, what their needs and wants are, and how you can tailor your offering to meet and exceed these expectations. When you get to the point where you know what your customers want before they realize it themselves, you'll be poised to deliver that next-level experience.
2. Create a personalized experience
Your data foundation will also drive your personalization efforts and help you go far beyond that name in a direct email. Given 48% of consumers spend more when their experience is personalized, this is another sure-fire strategy to knock your CX out of the park and deliver returns to your business as well. UK-based beauty retailer Fragrance Direct used personalization to great effect during the holiday period, designing a "Fragrance Finder" tool that provided tailored product suggestions in response to a series of questions about the user's needs. By then targeting site visitors with a "Searching for a gift?" CTA, the brand leveraged high-traffic shopping periods to both fulfill their customers needs and optimize their experience. This personalized approach delivered a 10% increase in user conversion during peak shopping periods alongside an exceptional experience for Fragrance Direct's customers.
3. Deliver superior interactions through omnichannel coverage
Omnichannel strategy comprises brand touchpoints that cover both in-person, in-store interactions and online web, mobile and social retailing and exchanges that are powered by data, tools and AI. According to Harvard Business Review (HBR), this strategy is built on the notion that shopping experiences across multiple touchpoints – both brick-and-mortar and online stores – not only differentiates retailers from their peers but gives them an advantage over single-channel businesses. Enabling your customers to engage with you whenever and however they feel like delivers better returns. By powering these experiences with tools like chatbots, self-service and human-driven help centers, you can keep customers coming back again and again.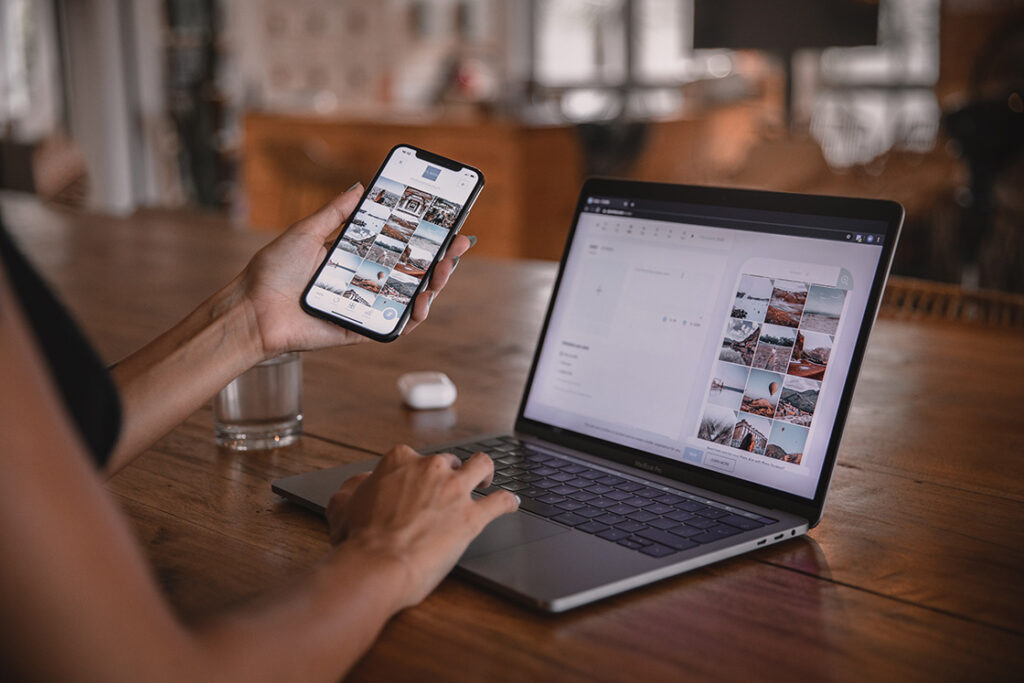 Take the example of OUI.sncf, the European distribution channel of the French railway network, whose team used the AI-powered exploration assistant to support travelers' itinerary planning and provide personalized suggestions for those with high interest scores. The tool not only delivered support to site users when ticket counters were closed, it also drove a 61% increase in web responsive and a 33% increase in desktop conversion rates for online shoppers.
Innovate and optimize your omnichannel strategy
To be completely blunt: Customers don't care about the tiny details of your digital process and platform until those details impact their experience. It's the experience that wows them and keeps them coming back again and again, so building out an omnichannel strategy around brand interactions should be the core of your focus. A study from HBR found that omnichannel customers represent more value for businesses: they spend 4% more in-store and 10% more online than single-channel shoppers. From website to mobile and social engagements, to your customer support centers and in-store, in-person connections, seamlessness and continuous "wow" moments will be what sets you apart from others in your category.
Consistency also relies on constant optimization of your digital interfaces – website, mobile app, social touch points – by adopting a continuous testing approach driven by your experimentation roadmap. This perspective ensures that nothing gets left on the table from a conversion standpoint and also that customers are consistently blown away by their time spent engaging with your brand. What do you get when you put together experience optimization and experience innovation? Digital experience mastery.
Looking for more on delivering impactful brand experiences that will wow your customers? Check out AB Tasty's digital experimentation model, a roadmap to driving optimization and innovation that will take customer experience for your brand to the next level.