Note: This is a guest post by Harold Camaya.
---
With the pace at which literally everything in this world is moving online, every company needs to build a strong online presence for itself. The website of a brand is it's identity online and plays a vital role in brand image. Amongst the elaborate product pages, FAQs, and Contact Us pages is an unsung hero: the About Us page.
Regardless of the industry you operate in, the About Us page should be one of the first pages to be created. When a visitor wants to know about your brand, it is the About Us page they will be looking at. Sadly, this page doesn't get the importance it deserves. It is treated as an obligation rather than a valuable avenue you can use to  connect to your customers.
What's an About Us page really all about?
An About Us page should ideally be a goal-oriented sales page. A page that highlights the biggest selling points of your brand. It can have various different aspects to it. It can have a mission, story, values; that all ultimately fulfill the purpose of telling the visitors: "Who we really are." If anyone wants to know about your brand in a nutshell then the link of the About Us page is what you should send them. The About Us page is an ideal spot to accommodate the main objectives of a company and its members.  In this article, we are going to give you 9 simple tips that will make your About Us page shine and get your customers intrigued about you.
Tell your story: Telling a story about your company or brand and how it came about humanizes the brand. Under this section, you can also talk about what drives the company and the values it possesses. It provides context and meaning to the goods and services you provide. A good and memorable story sticks. People will remember what they read as it will create an impact on their minds and create an emotional connection. An About Us page with a story works much better for your business than a generic one. An example of a story-based About Us page is that of the company ITS, a UK based tools provider. The About Us page outlines the history of the company and how it flourished over time.
Make it human: Introduce your team. You can get super creative with this one. Throw some light on the people who power your business. You can choose to highlight the founders only and give an innovative and cool introduction to them like Joe Payton's website:
Or give a brief introduction to the entire team, like how the company Target Process does in this super cool video format.
By introducing team members, a company allows its members to express their values as professionals in a well-organized manner. This also builds a connection with customers and gives a personal touch.
Let your customers do the talking: Include testimonials, reviews and any other awards or recognitions received by the company. It builds credibility and trust in the brand. Potential customers would be more interested in knowing what other customers have to say about your brand than you yourself. Customer testimonials on your About Us page can create a hub of information about your products and services like that of Bizzabo's cute and quirky page.
You can also share user-generated content and press mentions on the About Us page. These valuable mentions can help further the purpose of your organization.
Let numbers do the talking: Include as many facts and figures as possible. Numbers also give credibility and help establish the company's strengths. Include the stats you can deploy to make a point about the company's mission. You can also consider the numbers that quantify your business's impact on your About Us page. Attaching relevant figures into your narrative can help communicate your message effectively.
Communicate what's most important: The priority of an About Us page should be to communicate clearly the brand's mission, vision, and objectives. Incorporating these elements in your About Us page will show that the organization is built on a strong foundation. It also showcases the morals a company stands for. Most companies simply include a mission statement, but that is just not enough sometimes. Refinery29 breaks down their intangible qualities neatly in the About Us page. This communicates the traits of the company and sets a certain vibe around it.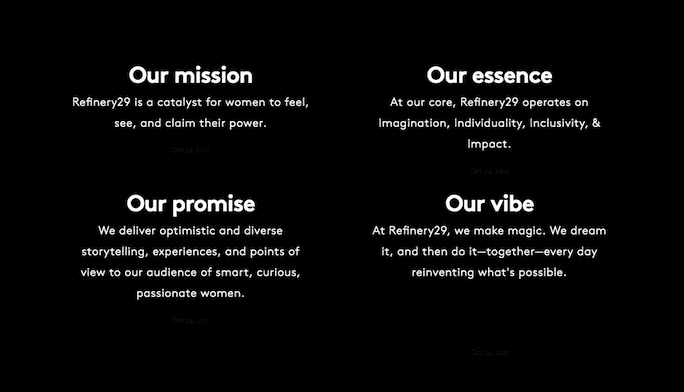 List your clients/customers: It's always good to mention the names of clients you serve. It reflects the domain of the industry in which you operate. It also gives potential clients an idea about your existing clients and what they can expect from your organization. Big and notable clients add weight to the worthiness of your business and make you stand out from the competition. The About Us page of WhatWorks clearly shows all the clients their agency works with, and in a stylish way.
The business model: If there is a different or value-based business model that you follow, then it must be leveraged in the About Us page. It will help customers understand how your business operates. It also shows that the brand cares enough to disclose their model to customers in order to gain trust. Some businesses have a unique value proposition and that can be a selling point for the organization. Sharing the business model also promotes transparency. Therefore, including the business model in the About Us page provides an opportunity to summarise the supply chain and relate it back to the missions that motivate your business. In the About Us page of Taaluma totes the business model explains how their products support the country of the origin of the source materials.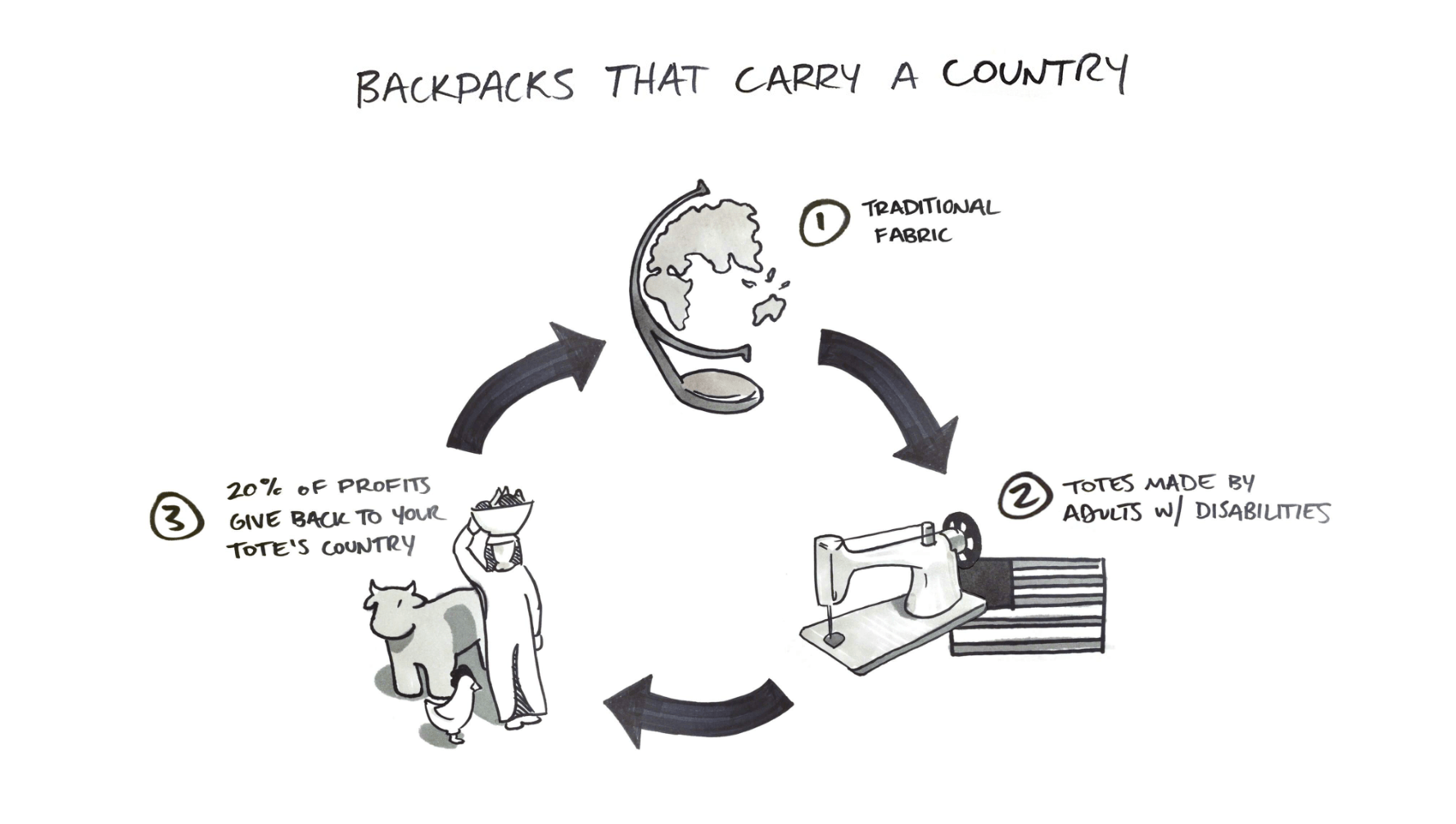 The content: With increasingly decreasing attention spans of the digital consumer today, it is important to have engaging content on your website. There are dedicated services that do just this. Bloggers outreach is one such platform that is very efficient. The use of different audiovisual formats in your content is highly recommended. The About Us page should be a feast for the eyes with the use of photos, videos, infographics, and GIFs. If people come on your About Us page to seek information, it only makes sense to capture their attention for the longest time. This is exactly what the website of The Glitch and Toyfight Co do. Their super interactive website will keep you absolutely spellbound.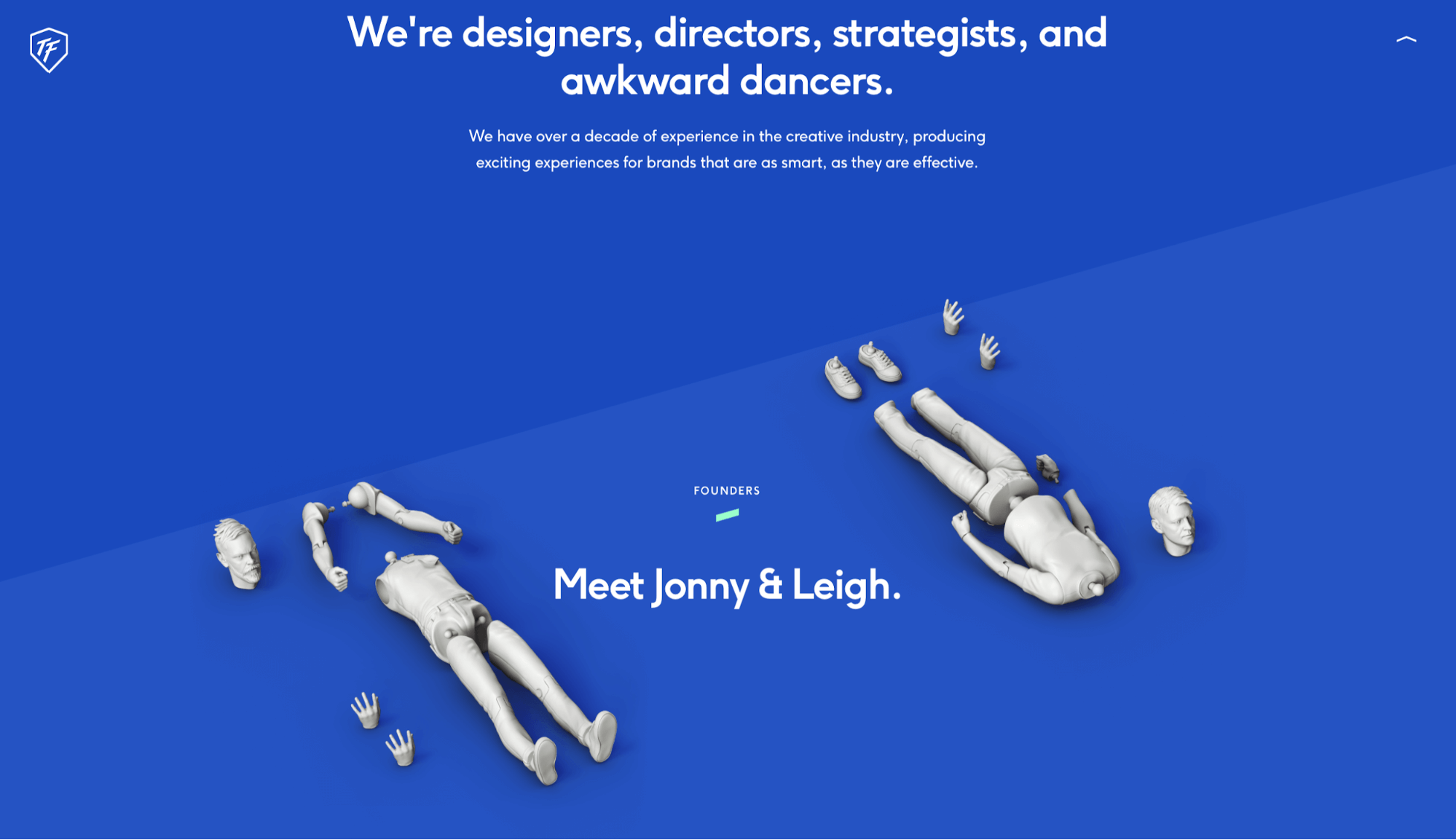 Include your address and contact details: Including contact details serves the purpose of a call to action feature. When a potential customer visits your About Us page and gets enticed by your brand, the contact details provided in that very space will push them to engage. It is also a convenient way to get in touch with your customers. The contact details provided must also include social handles because one shouldn't underestimate the power of social media. The About Us page of Morroni has all the relevant details required in their Contact Us section in a precise and direct manner. Don't forget to notice that not so tricky math question to check whether you are a robot or not!
That was all from our side on tips to design the perfect About Us page. There's a lot more you can do with your About Us page. Just don't forget to be creative. Think without the box!
This is a guest post by Harold Camaya. She is a blogger who loves to write in different verticals. She co-authored, Supercharge Organic Traffic, a popular course focusing on generating organic traffic for e-commerce sites. Her hobbies include traveling and reading novels.